Structured Growth
Having more than 6000 tonnes of carbon and stainless steel tubes in stock; an extensive range of cutting, washing and end processing machines; and a customer base that includes some of the largest manufacturers in the UK, Benteler Distribution Ltd is one of the country's leading carbon and stainless steel tube and bar stockholders.
With a history dating as far back as 90 years, Bolton headquartered Benteler Distribution's origins began with the foundation of Lancashire Tube Stockholders, Pipe & Tube Supplies, British & General Tube, Harbour Tubes and more recently Perchcourt Stainless. Today these companies operate within this one single organisation; this has provided benefits such as the integrated expertise of each firm as well as the long-term tradition of having a progressive approach to the market sectors it serves.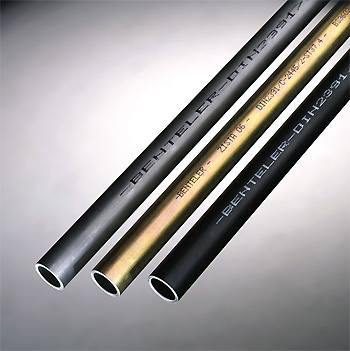 Since joining the global division of Benteler Distribution International in 1994, Benteler Distribution Ltd has become truly international. The BENTELER group is over 140 years old and in its fourth generation of family ownership. It includes three business divisions: Benteler Automotive and Benteler Steel/Tube as well as Benteler Distribution. Within these three divisions, the group is able to combine comprehensive competences in the areas of the production of steel and steel tubes, the engineering and manufacture of components for the automotive industry and the processing and worldwide distribution of its products.
During the past two years the company has taken part in a group wide European Network Study (ENS) to ensure its offering was aligned with the expected requirements of customers today, through 2020 and beyond. "From these findings we closed two of our warehouses in Falkirk and West Bromwich but are retaining the experienced staff in local sales offices. Scottish customers have since benefitted from improved lead times direct from the large Bolton and Basingstoke sites through our new distribution network. In fact this has been a positive for all regions in the UK. With the relocation of our West Bromwich site, which was fast out growing its size, we have been able to expand the Basingstoke warehouse into over 100,000 square feet, which is now our centre for cold-finished tubes, stainless steel tubes and welded precision, as well as creating an integrated production unit for our precision cutting and processing equipment," says Colin Knox, Group Sales Manager at Benteler Distribution Ltd.
"The Basingstoke expansion was further boosted by a capex investment of £1.2 million for new and additional circular saws, tube washing and measurement systems, which has seen a generation of new business in the automotive market. This investment means we can follow market trends and existing customers, for example, into the application of fluid technology, and enhance our general capability in serving the automotive and general stainless steel market," explains Phil Dale- Pearson, Automotive Sales Manager.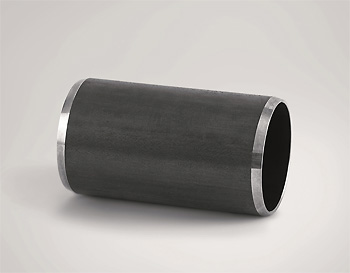 With a competent and experienced local team in place across each site, Benteler Distribution's focus on providing the best possible customer service to companies in the automotive, engineering, hydraulic and pneumatic, construction, energy and processplants, healthcare and shipbuilding sectors, has cemented its reputation as a leader in a number of markets. "We are already leading the way in hydraulic feed lines, cold finished, and welded precision tubes in the UK and are also at the forefront in the mechanical engineering side of the business; this includes hot finished seamless mechanical tubing, hollow bar. We therefore see key areas for expansion and growth in the future being in the sectors of automotive, general stainless steel and energy," Colin notes.
As a recognised second tier supplier to the UK automotive industry, for which it provides carbon, stainless steel and aluminium tubular components for fluid, seating, structural and safety applications, Benteler Distribution is in an enviable position as this booming industry continues to grow. "For our customers in this sector we provide a Just-In-Time (JIT) service where we work alongside clients to perfect bespoke solutions with electronic data transfer (EDI) as well as client specific service requirements," says Phil. "For the latter, this could be technical solutions for a special steel, cutting, end processing or packing and stocking to a client's needs."
"This is a great point as to the direction we see Benteler Distribution going in," adds Colin. "It isn't about merely selling steel tubes, butabout satisfying customer requirements. Everycustomer is different, and we have the flexibility to offer these services and meet their needs."
Key to providing this service is the company's experienced team, commitment to R&D and close proximity to technical resources, strengthswhich will also play an integral role in its increased progression into the energy sector. "With these capabilities we can develop our product range in line with market developments.For example, over the last ten years we havebeen expanding more into the pipeline and power generation market, and recently extended our stock range of boiler and pipeline productswith a range of Western European manufactured G15/ X52 seamless steel pipes with 3.2 certification. These will be particularly suitable for our expansion into the offshore fabrication market," highlights John Hutchison, Energy Sales Manager.
Alongside its focus on the automotive and energy markets, Colin says the company will also be seeking to develop the stainless steel side of the business further: "Benteler Group holds approximately 6000 tonnes of stainless steel tubes, combine that with our stocks of carbon tubes, aided by the latest processing technologies in our new Basingstoke facility, and our strong transport network, we have a unique product and service offering to achieve this goal."
In these challenging times, Benteler Distribution is in a strong position for further growth as it not only benefits from leaner operations and state-of-the-art equipment, but also a solid reputation for the traditional values of reliability, honesty and superior customer service.
Benteler Distribution Ltd
Services: Carbon and stainless steel tubes