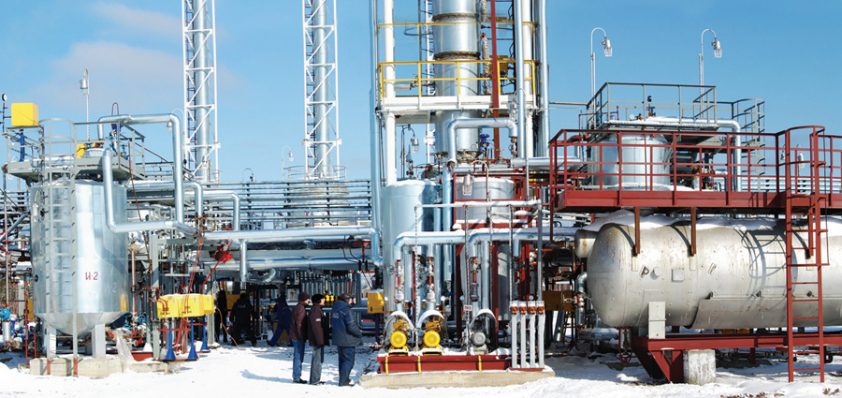 Resistant to change
One of the world's leading manufacturers of large diameter steel pipes for highly sophisticated applications, Bergrohr GmbH, was first formed in 1896 and four generations later, it is still run by the same family.
Covering the development of energy infrastructures including oil, gas and water pipelines as well as chemical process units, Bergrohr exports over 90 per cent of its pipes, which are also used for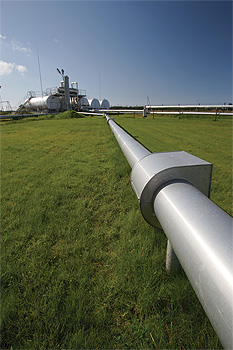 offshore platforms and exhibition halls as well as harbour and bridge constructions.
The company employs a highly skilled workforce of approximately 120 people that operate from its factory in Siegen, Germany. For more than 70 years, Bergrohr's pipes have been produced entirely at this site. A few years ago, the company made a conscious decision to move away from manufacturing of large quantities into a niche segment. This has proven to be a very successful strategy change for Bergrohr and its main aim is to continuously work to expand this niche position.
Bergrohr believes that the latest state-of-the-art welding and material flow techniques, as well as a completely revamped production flow are key to a new standard of flexibility and productivity. Driven by this strong belief, the company injected a 20 million euro investment that has made it possible to manufacture its pipes in a modern factory equipped with the latest machinery. With a recent addition of 7000 sq m to its site, Bergrohr has a total production area of 22,000 sq m today.
One of the major strengths of Bergrohr is the high degree of flexibility it offers, both in production and organisation, which enables it to produce even small and medium manufacturing lots very economically. A wide range of products, high flexibility in production and an excellent record for high delivery reliability are all typical characteristics of Bergrohr.
The three types of pipes it produces are SAW steel-pipe, LWDS-pipe and the patent-protected BERG-LAY. The SAW steel-pipe involves the forming of longitudinally welded steel pipes that is done on a highly effective and flexible 12-metre long pre-stressed three-roll-bending machine (pyramid roller). All production and testing processes carried out are in accordance with international standards like API, ASTM, ISO, EN, DIN, BS and NFA.
A special feature of Bergrohr is the manufacture of LWDS-pipes in 12-metre lengths. Abbreviated from 'Longitudinally Welded Double Seam', this process simply signifies that these pipes have two longitudinal welds. The second longitudinal weld results from the production of double width plates from two single plates, allowing Bergrohr to overcome the limitation in pipe diameter due to the maximum available width of plates. The processing of two plates to produce a longitudinally welded steel-pipe is, in the case of LWDS pipe, a real success story – the fabrication of special plate-widths and therefore larger pipe diameters.
Another way of processing two plates, in this case one on top of the other, results in a completely different type of pipe – BERG-LAY. Using a carbon-steel plate for the outer, pressure resistant casing and a separate plate made of high-alloy steel for the inner, corrosion or abrasion resistant lining, the result is a pipe with a pressure-bonded corrosion resistant or abrasion proof inner lining, which is created by an integrated pipe-manufacturing process. The BERG-LAY process is a cost-efficient production method for a new kind of composite pipe with far-reaching potential concerning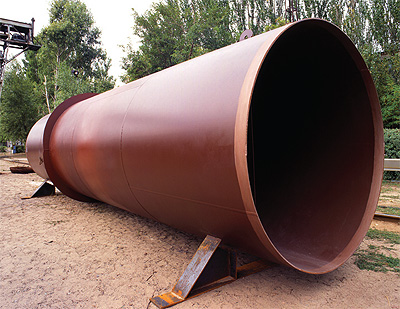 both the production capacity and the combinational possibilities of materials for the most varied applications and duties.
Due to the increase of sour-oil and gas fields, along with the necessity for the use of seawater for the supply of potable water as well as cooling and fire fighting lines, the demand for corrosion-resistant pipes is continuously increasing worldwide; and with its patented BERG-LAY pipe, Bergrohr is strategically positioned to meet and satisfy this demand. With markets constantly changing, the innovative BERG-LAY concept for corrosion-resistant steel pipes will be able to further meet major future demands – a cost saving and readily available alternative to the common clad material with metallurgical bond.
According to Roger Evers, director sales at Bergrohr, the company has successfully solved the apparently insurmountable problems of producing large diameter lined pipes with high-pressure resistance from the outside and severe corrosion attack from the inside. The combination of two different materials capable of withstanding high strain provides the best security in a range of applications. BERG-LAY pipes are delivered in lengths up to 12 metres and in diameters between 24 and 100 inches, and can be utilised in various fields of applications including pipelines for corrosive media, chemical plants, boilers and pressure vessels, seawater pipelines (for desalination as well as fire-fighting lines in offshore installations and ships) and regasification of LNG. The BergrohrBERG-LAY pipe is gaining popularity because prior to use they are subjected to extreme tests under various strains. More importantly, the compressive stress of the mechanical compound between the outside casing and inside lining has to be tested and it is pivotal that every single behaviour is documented thoroughly during elastic and plastic bending of the pipes, during temperature changes and during inside pressure changes as well as towards corrosion resistance of the welds.
This family-owned company has, since its inception in 1896, been heavily influenced by a continuous readiness to make new investments in innovative processes and techniques. Bergrohr will continue to do so as it progresses into the future.
Bergrohr GmbH
Products: Large diameter steel pipes