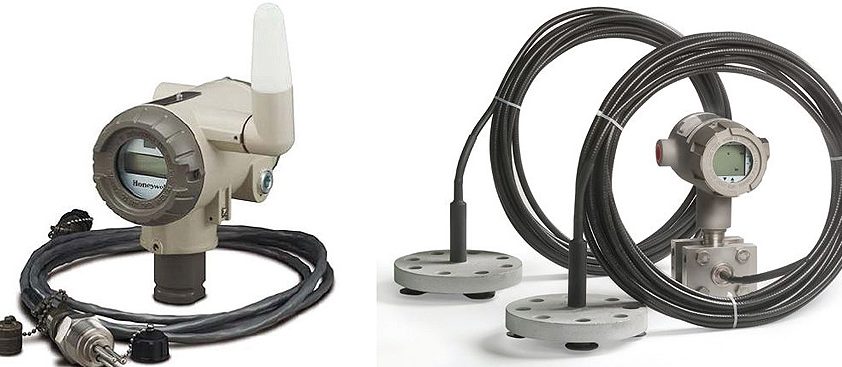 Stand and deliver
Beta Instruments is the Denmark-based distributor of Honeywell products and tools, used in the offshore oil and gas industry.
The company works closely with clients in providing the optimum product solutions for a variety of tasks, utilising Honeywell's leadingedge automation and control solutions, equipment and services that are designed to improve customers' business performance. Established in 2000, Beta Instruments distributes products to some of the major players in the Danish oil and gas sector, and has testing facilities to develop and display the full range ofHoneywell's technological solutions. The company aims at employing graduates to its service team to ensure the correct products are ordered to a client's exact specifications. With over 20 years sales experience with the company's personnel, Beta is enthusiastically anticipating the release of Honeywell's latest wireless transmitter technology, a device which had been rigorously tested in conjunction with Beta's service team.
John Sorensen, company director, explains the current situation: "Beta Instruments was established in 2000, and it is a registered company. Beta is an exclusive distributor of Honeywell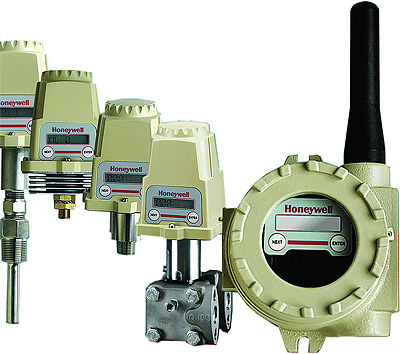 Instrumentation's products in Denmark, with the main focus on process instrumentation. The company does not manufacture anything, and is primarily a distributor within the oil and gas industry. Beta's biggest customers are offshore operators in Denmark. The company is an expert in regards to thermowells, delivering lots of instrumentation and tools to the offshore sector. Beta also represents companies like Flowserve and Pyropress Engineering UK, as well as Badotherm in Holland. Badotherm manufacture temperature and pressure gauges, as well as specialising in chemical seals. Pyropress Engineering produces thermal and pressure switches, and Flowserve is the umbrella corporation that covers a lot of companies, but Beta takes primary interest in distributing control valves."
In regards to the Danish market, John is very positive: "The company is very adept in the services it provides, particularly in the calibration of products. Beta is a small company operating in a very competitive market, with a lot of activity in the Danish offshore sector at the moment. DONG offshore, the state-controlled limited company, has some big projects in the pipeline, and so has Maersk Oil and Gas."
Beta's success is built upon client relationships, as John outlines: "As a distributor, working closely with clients is vital to Beta's success. One of the reasons for having close relations is the long history of the company, with over 20 years of experience in the industry. Companies rely on Beta to keep its high levels of delivery and service. For instance, when specification sheets for products are released, the company can use its experience to check the accuracy of what is stated. Beta takes nothing for granted in the products it receives from its clients – if it discovers a mistake in the specification, the company can make the necessary changes, which is an aspect that clients really appreciate. This communicative process is vital in the correct handling and distribution of products and instrumentation, and Beta always knows its clients intentions. If a client is unsure of the specific requirements of its customers, then Beta will always be able to provide advice and information. This also applies to important factors like safety factors and industry standards, as well as the quality levels required for offshore installations.
Beta Instruments has a range of after-sales services available for its clients. The company has a team of graduate engineers that are trained to deal with customers, so Beta can act quickly should it receive note that a problem has arisen. This means that an engineer can quickly be on the scene should clients not have the resources to repair a product themselves."
Working closely with Honeywell has increased both companies' scope in the Danish market, as John elaborates: "Beta Instruments has been completing test installations at its onshore refinery recently on a new product the company feels will become very popular. The test results were so good that the offshore personnel travelled down to witness the installation function. The product in question is a new wireless transmitter from Honeywell, which is at the forefront of the industry at the moment. There are other companies in the market providing this technology, but I believe Honeywell's technology is ahead of the field at this time. The rigorous testing the transmitter has received in the Danish offshore sector over the last two months was a massive success."
John continues by commenting on how the new technology works: "A wireless transmitter requires a base radio, which can be situated in a control room up to 1500 metres away. Wiring in offshore applications is extremely expensive, so this innovation has immediate advantages. The primary application that the industry is interested in using this new technology in is measuring pressure in casings when bore holes are made. These measurements are often temporary installations while a team is working on casings, so once wireless transmitters are available, it will significantly reduce costs. Breaking through with new instruments is a tough process, but occasionally happens. I also expect to see corrosion measurement technology develop in the near future, which is also traditionally a difficult and expensive process. Beta is looking to distribute wireless corrosion measurement transmitters in the near future, which will operate differently to other instruments on the market."
On Beta's future plans, John states: "The company always aims to expand and gather new clients – and it has already expanded its service department to deal with new opportunities. The service sector has been focused upon because it is difficult to employ trained graduates for this role. The main challenge in the future is to ensure the flow of qualified, dedicated employees into a small but successful company such as Beta Instruments. It is a great place to start a career, and Beta encourages learning and getting involved."
Beta Instruments
Services: Distributor of oil and gas technologies