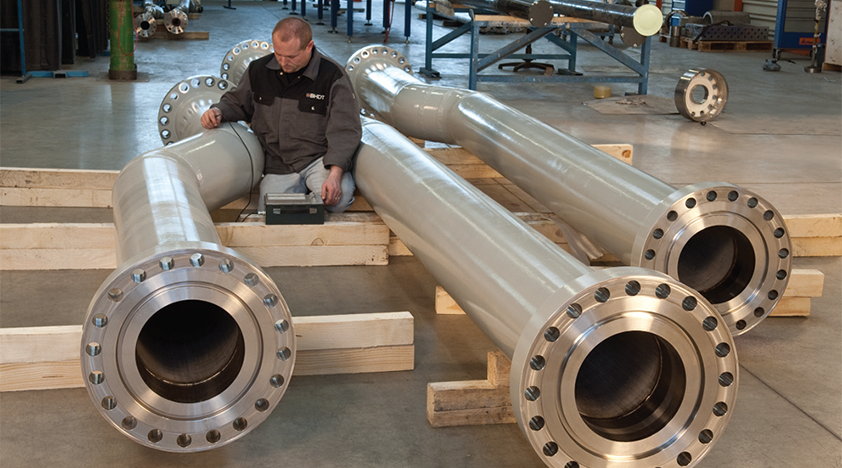 Close to customers
The name BHDT GmbH was adopted in 2007, but the company's heritage extends back to 1958 when it was established as the then high-pressure technology division of the Bohler Group.
In 1979 the division diversified further into high-pressure pumps, before it separated from the Group in 1996 to become a private entity under company president Dr Harald J. Aichhorn.
In its current form, BHDT is a technologically qualified supplier and manufacturer of high-pressure equipment and components for the chemical and petrochemical industries, as well as pumps for high-pressure liquid media applications of up to 10,000 bar. The company's move into the oilfield market was a logical step, having built up contact with many operators in this sector through its chemical and petrochemical activities.
As a smaller player in this market, BHDT focuses on more niche items carrying out design, finite element calculations, purchasing, fabrication and quality control for NORSOK conforming items such as all kinds of compact flanges, orifice spacers and reducers. BHDT works within a wide range of materials types including Duplex, Superduplex, low alloyed carbon steel and high strength carbon steel. The company produces pipespools with complex shaped geometry, maintaining its own methods to ensure that length and perpendicularity of components such as flanges are of the highest accuracy, besides other requirements.
BHDT is also able to drill bars of up to 21 meters for special high pressure tubes with heavy wall thicknesses. A specific Autofrettage process optimises the stress distribution by plastifying the tubes, in order to introduce residual stresses into the wall above the yield strength.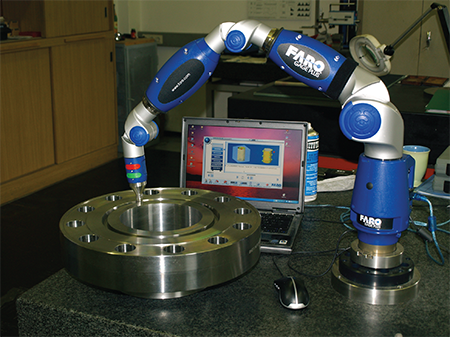 One of the newest developments BHDT has introduced to its offering is a new type of spring-loaded safety valve, which project manager Wolfgang Lussner is keen to elaborate upon: "The spring-loaded valves currently found on the markets have certain limitations, which can result in problems like chattering and leaking after blow off. Our innovative new design is a rotating and translating lever used to perform different kinds of behaviour, such as over- and under-proportional force over stroke within one lift. This design also makes it possible to keep control over the stem when opening and closing so that chattering is eliminated and damage to the seat avoided. A prototype model has already successfully been tested, with no chattering observed even under high-pressure drops. Currently we are working on gaining certification according to relevant safety standards such as AD2000A2 and ISO 4126 ahead of plans to put the first valve into operation at the end of this year."
Once brought to market BHTD's design could be used to substitute almost every type of spring-loaded valve, with a further new potential function in regulating flow on a self-acting basis. Other developments have been in the form of improving the company's production capabilities, such as the introduction of a measurement technique that can be implemented throughout the drilling of its bars. This helps BHDT to detect any problems during the drilling process and helps to avoid the loss of material.
With parts of its product range being utilised in offshore, and often challenging, environments BHDT is committed to ensuring its components are of the highest possible standard. Therefore it has formed a new partnership with Geodata GmbH, which originally began life as a spin off of the Montan University in Leoben, to capitalise upon the company's ability to carry out 3D laser measurement with an accuracy of 0.049 millimetres per ten metres.
"Consequently, we are able to provide the customer with not only length and perpendicularity reports in line with the very narrow tolerances of this market, but also to identify the exact position of elbows, tees, and anything else within the spool. This means that before the client receives the pipespool they can check that no adaptions are required prior shipping the equipment to the site, which speeds up erection time and saves costs. Primarily we use the client's own drawings to incorporate the measurements into and use colour coding to indicate where any deviation has occurred, even if it's only of a one hundredth of a millimetre, so they have a very precise overview," enthuses Wolfgang.
Another key partner for BHDT is the nearby specialist coating shop, Fa. Stieg GmbH. This NORSOK certified company supports BHDT with a full range of painting and coating services, including those for subsea use. Stieg's years of experience and capabilities in areas such as in-house chloride and pull-off have led to a vital partnership. As many offshore clients have their own specific coating requirements due to the long lifetime and harsh operating conditions of this sort of equipment it is imperative to co-operate with a well established and experienced company.
Since it fully entered into the oilfield equipment market in 2009, BHDT has continued to see a remarkable growth in demand for these customers. Coupled with the ongoing strong performance of its core business in high-pressure pumps and systems, the company has seen the last 18 months as its best ever. The challenge now is for BHDT to maintain the high quality and reliability it has become known for, whilst looking to increase the speed of its operation.
Commenting on the company's intentions in the near future, Wolfgang explains how BHDT is achieving a balance between its traditional approach and progression: "Our current structure is focused on sophisticated solutions which we develop with our customers based on our knowledge and experience gained over decades. Beside pipe spools, flanges, fittings and modules of tube reactors we currently produce over 1000 valves per year, so this is an area we're also really strong in.
"We work closely together with our customers in order to get a clear picture of what their requirement is and then we strive to find a solution, which we can then deliver as part of a complete process. Together we are developing several new solutions within niche applications, such as high-pressure valves for deep-water applications and the processing of special fluids. We will continue to be close to our customers' needs and that will be the main factor that drives the business in future."
BHDT GmbH
Products: High pressure components