Putting on the pressure
"As soon as the market is ready we will be able to react accordingly and in this sense, we look forward to returning to a successful level of growth in the longer term." Those were the words of BHDT's Head of Oil and Energy, Manuel Prohaska when he spoke to Energy, Oil & Gas in March 2016. In the time since, this Austrian supplier and manufacturer of high pressure equipment and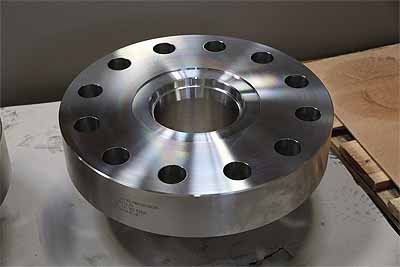 components for the chemical and petrochemical industry has indeed taken a number of important steps to counteract the prolonged slowdown in its traditional oil and gas segment.
"Over the last 18 months we have continued with the development of our various operations, primarily through the introduction of new products and associated services," Manuel begins. "Some of this work dates back to the summer of 2015 and has resulted in the development of a range of next generation items including high pressure ball and gate valves, mainly for use on subsea production units, and a full range of compact connector products, such as compact flanges and plant connectors. Having built several successful prototypes, we reached a significant milestone in July 2017 when the aforementioned ball and gate valves passed an API Monogram audit. With the API licenses in the meantime received, efforts now shift to securing orders for these subsea valves. Indeed the first order was already secured only one week after receipt of the aforementioned API monogram licenses.
In terms of its compact connectors and flanges, the company has added to its pre-existing range to create a full family of these products up to extremely high pressures of up to 20,000 PSI, thus opening up several new markets for BHDT. Said markets include those specialising in niche petrochemical applications. "As recently as several years ago it would have been fair to say that growth in the petrochemicals industry was not high up on the radar," Manuel explains. "However, it has been our move into this field that has helped secure contracts such as one valued at more than one million euros to supply a facility in Trinidad with more than 1000 special flanges, as well as multiple orders to supply compact flanges for use in high pressure and temperature environments for power contractor General Electric (GE) Power."
Turning back to the oil and gas market, Manuel reflects back on a time as recent as six months ago when the standard response from potential customers regarding new projects was that they were undergoing a period of 'restructuring'. Fast forward to today though and it would appear that for most, the time for consolidation is coming to an end with engineers and key decision makers appearing more frequently as events and conferences, and expressing an interest in new technologies.
"As a result of the downturn in the price of oil, BHDT chose to reshape its own strategy somewhat," Manuel states. "One of the most important decisions we made was to refocus our efforts onto those core markets where high quality products remain appreciated and in demand, for instance in and around the North Sea. As part of this process we have recently appointed a new business development director who will be focusing on generating business across the region as he travels extensively to various events and conferences. This is just one of a number of strategic moves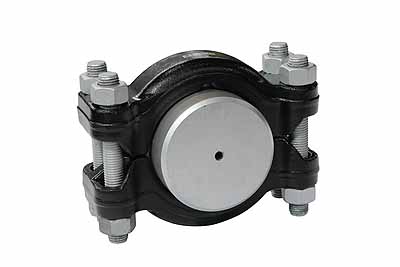 being made that we believe will open more doors to new business."
Work within the company continues apace, with further new products being prototyped and primed for release in the months to come. These include a range of new flange, connector and valve solutions that are marketed under the BHDT BestLoc® brand, the latter of which has seen a recent uptake in orders.
"Meanwhile, from a supply chain perspective," Manuel adds, "we have made strong efforts to look beyond just our local market, examining other streams of interest and potential partners in growing regions such as Eastern Europe, India and potentially China as well. We have recently opened a new subsidiary office in Shanghai for this very reason and we are confident that such moves will help make BHDT more commercially attractive as it looks to win new projects."
Despite its efforts to become a more internationally active business, Manuel is keen to note that BHDT has no plans to relocate its core fabrication and manufacturing capabilities outside of Europe. "We will always fabricate our critical products and components in our home market of Austria. While we will always be ready and able to follow business opportunities wherever they may be, one thing that will never change is our desire for BHDT to remain best known for commitment to quality, our technical expertise and our unrivalled engineering capabilities."
BHDT GmbH
Products: High pressure equipment and components