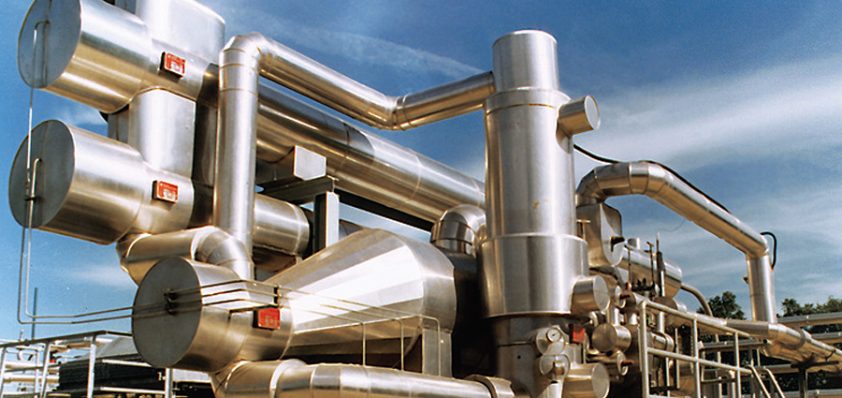 BIS E.M.S GmbH Engineering Maintenance Services
Safeguarding the future
BIS E.M.S. GmbH, a subsidiary of Bilfinger Berger Industrial Services AG, offers multidisciplinary services in the areas of plant engineering, construction and maintenance.
For over three decades it has gained the experience and know-how that its customers demand, and continues to cultivate close partnerships with clients by being dedicated, competent and conscious of the safe and quality delivery of services. Its breadth of experience is always put to best use for customers, which facilitates successful co-operations based on trust.
With about 400 highly qualified staff members working at nine different support locations, BIS E.M.S. provides technologically advanced solutions specifically tailored to precise requirements. The multidisciplinary organisation, which is specialised in the maintenance and construction of gas dehydration equipment for the gas industry, services the entire lifecycle of industrial support. Its
activities range from consulting, developing, planning and construction to installation,
commissioning and maintenance. The firm's solutions are developed primarily for three industries; natural gas, chemical, and food and beverage. It is one of the leading suppliers of gas dehydration technology in Europe, supplying its customers with units complying with the latest stringent European standards as well as all customer requirements. The glycol dehydration packages supplied by BIS E.M.S. are particularly efficient, with an optimised design ensuring low utilities consumption and minimal emissions to the environment.
BIS E.M.S recognised early into its development that a high degree of flexibility and customer proximity would be essential for providing services to customers effectively, and aligned the company's logistical operations accordingly. Similarly, the company sought certification according to DIN EN ISO 9001 to prove its quality and safety management. Its focus is firmly on individual customer requirements in any project and, by closely co-operating with clients, BIS E.M.S creates tailor-made solutions ranging from individual services to integrated service packages. The spectrum of its activities extends from the interpretation and calculation of the design, procurement and construction of a solution through to commissioning and maintenance facilities.
The experience it has accumulated since its formation in 1975 ensures it delivers the best in terms of preparation and work planning, customised to the needs of clients so that BIS E.M.S can fully realise their desires. The organisation's customers can draw upon this experience to help them implement their specific project requirements. BIS E.M.S is divided into departments that focus on the various technical aspects of plant construction such as process engineering, E/MCT technology and instrument and pipeline construction. Consequently, customers always have access to the right specialist for the task at hand.
The company's processing engineering activities encompass process design in gas engineering, feasibility studies, process stimulations, civil service engineering, calculation of heat exchanges and columns and HAZOP studies, to name a few areas of focus. It offers maintenance and repair services for plant components including general and specialised mechanical engineering, plant cleaning, mobile maintenance and inspection, pump fittings and the performing of facility shutdowns for upkeep. BIS E.M.S.' pipeline and instrument engineering capabilities include steel construction, specialised machine manufacturing and the construction of plant components.
In the field of E/MCT engineering, the company's highly qualified employees perform a range of services for the natural gas, chemical and food industries and in the area of specialised machine manufacturing. Its engineering workforce actively participates in project execution, ensuring a continuous exchange of the skills and knowledge gained during production and commissioning projects. It broadly divides its services under this umbrella into three main areas – engineering services; production, delivery and installation; and specificationsmaintenance, service and calibration.
Adding another string to its bow, BIS E.M.S manufactures and supplies complete gas odorisation units, built using a modular design and tailor made to meet customer specifications. These units are built to meet the highest safety and quality standards, and cover a large range of working conditions. Retrofitting and modernising of existing units is also offered, with these units being in operation worldwide.
In terms of how this innovatively thinking enterprise will develop in the future, organic expansion is on the cards. BIS E.M.S is currently supplying multiple gas dehydration and odorisation units throughout Europe. Its success in its various markets, flexible approach, advanced technology and long-held experience will help to propel the organisation towards international success on a large scale over the coming decade, securing its long-term future as a respected engineering and maintenance services provider.
BIS E.M.S GmbH Engineering Maintenance Services
Services: Engineering and maintenance