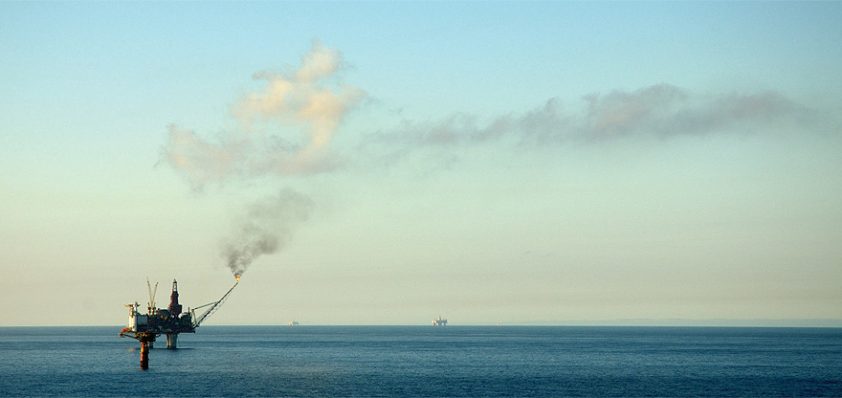 Well positioned
Established in 1872 by inventor Byron Jackson, BJ Services Company is a leading provider of field development and production enhancement services to the energy industry, renowned for its reputation in technological excellence and flexible customer service.
The company has a distinguished record of technical innovation both before and since it became an independent company in 1990. Various acquisitions throughout the years, such as Dunn Manufacturing Company, Pacific Cementing Company, Salvesen Limited and several other oil tool manufacturers have strengthened and diversified BJ, enabling further expansions internationally. Amid each new product development or merger the business
has continued to build upon its predecessors' pioneering efforts. With more than 18,000 employees in 50 countries, the company operates in virtually every major oil and gas-producing region of the world.
Recently appointed BJ Services managing director, Arild Helleren has taken over the Norwegian operations that concentrate on well interventions and cementing equipment within the company's pumping services product line, based in Tananger. Arild discusses the company's strengths: "The edge we have in the Norwegian market comes from being a part of the BJ Services Company. Our group was established in 1966 and we are the national part of a global company alongside a regional office located in Aberdeen."
Arild explains how increased familiarity of the company will be achieved: "The entirety of BJ's available services is far more extensive than what has been previously provided in Norway. However, we are now slowly bringing the whole offering into the Norwegian market. We will start with what we call The Blue Wellbore."
The Blue Wellbore is BJ Services' way of describing an oil or gas well that has been completed or maintained to optimise production with BJ's wellbore-focused technologies. "When we combine our best-in-class services in ways that provide both rapid pay-back and sustained production increases, our customers benefit from an efficient return on investment in our services and increased revenue from their Blue Wellbore. That's a win-win combination."
Continuing, Arild adds: "We offer coiled tubing services, cleaning services, completion systems, fluid services, tubular running services, cementing, completion and service tools, chemical, stimulation, and process and pipeline services. Although we are a complete services company, at present we are mainly known for cementing, completion fluids and coiled services in Norway. In order to raise customers' awareness we will take the corporate menu and gradually begin to talk to the customers and relations we have, becoming tremendously more visible in the market. By showing references on work previously completed and promoting our proven technology from the global market, we anticipate that people will start realising our potential. Additionally, we will continue to employ high levels of safety. With more than 2300 days without any lost time incidents, we are one of the safest services company in Norway." By talking astutely about its services and business philosophy to both existing and potential customers, BJ will help increase corporate awareness in the long term. With such a highly regarded reputation, BJ Services is well positioned to excel in the industry for years to come.
On the subject of business opportunities and competition, Arild comments: "The Norwegian market has the potential to grow in the coming years. There appears to be a healthy demand for our products and services. Customers have requested that we re-introduce certain services previously discontinued and have mentioned that they look forward to being offered a complete package.
"In a competitive market, customers are interested in our environmentally friendly portfolio, which is something we're particularly proud of. Our employees' knowledge and long-term experience also gives us an advantage. In certain areas we have 15 to 20 years of experience, in comparison to our competitors who may only have half of that. We are competing against well-known, respected companies. It is a continuous challenge for each product line to maintain a competitive edge but we will be presenting a tougher match than we used to do by bringing these services into the market and closing the gaps that our rivals claim to have. Our strategy is related to becoming more noticeable and we will take on any technical or innovational challenge given. With a good product technology development system within the company, any challenge will be seriously targeted and met."
Arild goes on to clarify how the unit plans to develop: "We recently cemented the first of many wells with the most environmentally friendly chemistry possible in Norway with great success, and will work with any kind of venture that will grow our business. There are two ways we will expand, firstly through traditional organic growth, by increased output and sales. Secondly, by being a healthy company with capital, if we find the perfect mix of technology and competence in companies that are available, both mergers and acquisitions will be evaluated. As a result of our growth we will look at hiring more employees and adding facilities to properly service our customers with the intent of winning contracts and to out-perform the competitors."
BJ Services looks to attract and retain customers by encompassing an ethos of optimism and diligence. By continually improving its service range, the company strives to serve its customers' needs with high-quality, value-added products. The company will benefit from a satisfied customer's word-of-mouth endorsement and with every job it performs, further opportunities will open up providing continued success.
Concluding, Arild discusses where he would like to see the company progress in the coming years: "As a long-term vision we would like to be considered as the best service company on the Norwegian continental shelf. We will also do our part to maintain the success for our customers and operators so that we can continue to grow the Norwegian business. We strongly believe that our services will participate in maintaining and increasing oil production in all areas where we operate."
BJ Services Company
Services Chemical, process and pipeline, pressure pumping, tubular running and completion