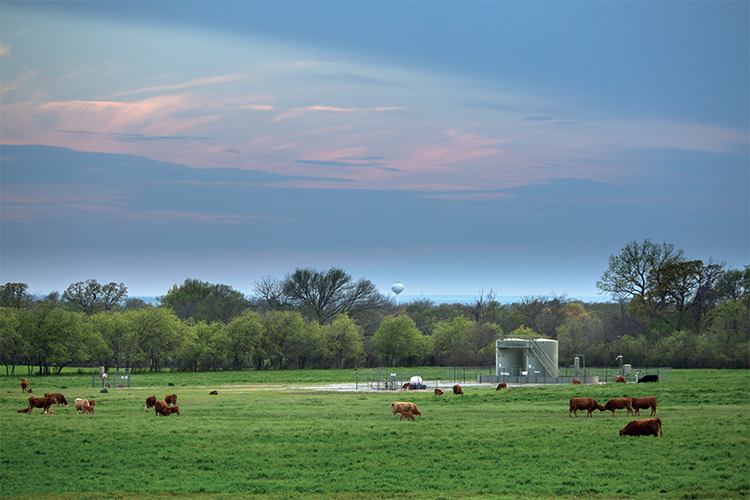 Innovating the future
BKV Corporation is passionate about combating climate change. Equipped with state-of-the-art technology and unrivaled innovation, the company is producing leading solutions for the energy industry
When BKV Corporation (BKV) began its journey in 2015, the Founder and CEO, Chris Kalnin, had a clear vision of what he wanted to achieve: a modern energy company geared for the battle against climate change. He has since succeeded in reaching that goal. Recently, the business joined the list of 'Top 20 Natural Gas Producers in the United States', and this magazine gains some insight into how low impact, sustainable energy makes good business, as Chris discusses why BKV's operation is crucial to the future of the energy industry.
"We wanted to build a highly modern E&P company that utilized technology and efficiency to its optimal potential," he begins. "One of the most significant milestones was our first deal where we bought an asset in Northeast Pennsylvania in 2016. It was an overlooked, high-quality asset, and, although it was yielding cash flow, it wasn't being operated because it was located in an area of the basin where people were faced with infrastructure constraints.
"However, as a team, we made a bet that those constraints would go away, and that we could manage this asset efficiently, while continuing to make money. Fortunately, everything we predicted happened," Chris says.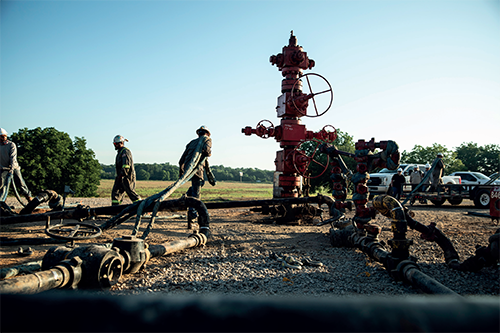 The accuracy of the team's predictions then provided BKV with the license to grow the business even further. "We invested an additional $400 million into our expansion. We picked up the portfolios of many operators in the basin and became their operator. So, our second milestone was putting that into place in late 2017. We shifted away from being a non-operator because we realized that to really push our value forward, we needed to be in the driver's seat of managing our own assets.
"We had been successful in consolidating other people's assets by optimizing and synergizing them through a process of what I like to call, 'putting Humpty Dumpty back together again', and it was a unique system! Many firms would lease out their technology, and then either went bankrupt, experienced financial trouble, or wanted to exit the basin completely. There was no company that was willing to jump in to piece them together effectively to create scale, size, or synergy. Until we came along.
"Having proved that we could make a lot of money by doing this, we then repeated this move in the Barnett basin. At the time, there was a company looking to exit Barnett, which, because for them, had matured, and there was lot of upside left, and that's where we saw potential. So, our next big milestone, which was supported by our bullish approach on gas, was going in and buying that company's asset," Chris expresses.
Finally, in 2021, the company began pursuing a full energy value-chain strategy through the purchase of a power plant in Texas, in partnership with Banpu Power Us Corporation The 750-megawatt plant is located in Temple, Texas and is one of six modern combined cycle powerlines in the state. "After closing on the Barnett upstream, the power plant will now give us access to end customers. In Texas, electricity is a deregulated market, which allowed us to sell from a power plant directly to retailers," Chris shares.
According to Chris, Texas has a rapidly growing electricity market, and having access to end customers takes BKV to a new level in its ability to combine quality assets with its ESG portfolio. "That's where we plan to expand over time. Our strategy is to continue to explore the full energy value chain, while building and scaling our upstream portfolio, and build a net zero businesses around that. If we can stay on course with these three tactics, I believe that will put us in the position, as an energy company, to provide net zero natural gas from the wellhead to the electron," he explains.
As a leader in the energy industry, the company works tirelessly to innovate its capabilities and ensure optimum efficiency across its technology. So much so that even Amazon has recognized it as one of the leading E&P companies currently operating. "This is because our entire infrastructure, data, and architecture is based in the cloud, and I don't know of any E&P companies of our size that have done that yet," says Chris.
Why did the company choose this approach for its operations? "Two reasons. It allows us to move and manipulate our infrastructure in a scalable and efficient way from an M&A transaction perspective.
"Secondly, it prevents us from being beholden to major ERP software like SAP or Oracle. So instead of using one of the larger platforms, we've taken each discipline, like accounting, finance, or geology, and partnered them with best-in-practice applications to ingest all of that data into the cloud, and form it into a data link. This makes us fluid, flexible, and enables us to create this wonderful 'analytics warehouse' to analyze and optimize our production.
"For example, let's take another look at what we've done with the wells in the Barnett. We have over 4000 wells that we operate, and many are what we call 'plunger-lift systems', which means that to get the gas out of the ground, we have to use a plunger system that basically gets the water out of the pipes, and allows the gas to float. We took a huge number of our wells, and allowed the computers to decide how to measure the parameters of these wells so that they optimize production. This included factors like the timing of the when the plunger goes down and comes up, or the settings on the pressures of what triggers different things; each of these items are run by computers," Chris explains. Through the efficiency of technically operated systems, BKV has found that this operation improves its performance level by five-to-ten percent, and the company can then expect to lower unit costs over time to match the declines of the production as the wells continue to age.
"Keep in mind that the wells we operate in Barnett are some of the oldest horizontal wells that have been fracked in the entire nation, because that area was one of the first to be explored and developed. It is actually the birthplace of the shale revolution. We're working to continue perfecting this technology as we feel this really is the best way to go, and it will give us a massive lead in the industry."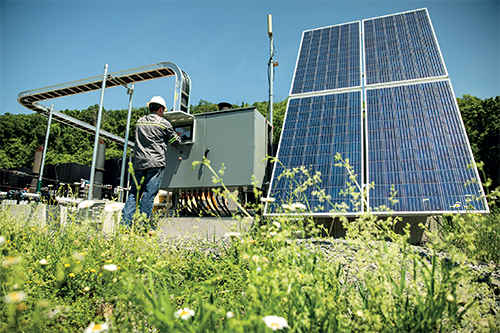 But technology is not the only aspect that has brought BKV this level of success; company culture is just as paramount. When Chris began the business, he was determined to establish a business ethos rooted in unity, transparency and personal growth. "I actually met with consultants to design the culture because it was really important to me. We have made a huge investment in our values and how we look after our people.
"For example, we are extremely supportive of females in our workforce, and we have a high ratio of women both in senior and critical roles. This came about by intentionally removing biases in our interview process, and how we look at talent in general, and we're really proud of that," he shares.
"In terms of the way in which we take care of our people, we contribute significantly to their healthcare costs. We also have flexible work models and we have an attractive incentive program that rewards a large portion of the workforce, rather than rewarding only the top. One of the things that I was very determined to do was push our long-term incentive program down into the employee population at the expense of over-rewarding the top, starting with myself. This is to guarantee that we avoid treating managerial employees with greater favor than those who work hard out in the field every single day, keeping our business running.
"Having said that, we also work in an incredibly demanding culture. We hire the best, we look for productivity and efficiency, and we expect a continuous five-star performance. So, as hard as we work to support, train, provide flexibility, and encourage a great environment for our employees, we do expect an incredibly high standard from those who work with us," Chris adds.
With each of these facets aligned for the company's prosperity, Chris is optimistic about the future of his business and the positive impact it will have on the industry. His dream is to see BKV's practices catch fire across the entire energy sector. "I have a vision for us to be the modern E&P company that everyone cheers for; that we're seen as a force for a good and long-lasting impact in the battle against climate change. Global warming is happening and it's happening fast, and we have to do something about it. From my experience, I believe that energy companies are the strongest positioned allies of society to combat it.
"But we also have to make money because that is what our investors expect from us, so I would love us to hit that sweet spot of being a company that is materially addressing the issue of climate change, while continuing to be profitable at the same time," he expresses.
In bringing our discussion to a close, the big question that Chris is left to tackle is: how does BKV plan to continue to address climate change in a way that is still economically responsible? "We will make material progress by offsetting carbon dioxide to establish carbon negative businesses, while ensuring that our overall operations work synergistically. I'm also confident in the support of our consumers. The change in mindset towards global warming means that many of them are willing to pay a premium for the assurance that the energy they use is not having a negative impact on the environment.
"We're a big and profitable company that will continue to grow, and I couldn't be prouder of the change that we are contributing to this industry," Chris concludes.
BKV Corporation
https://bkvcorp.com/
Services: Natural gas producer