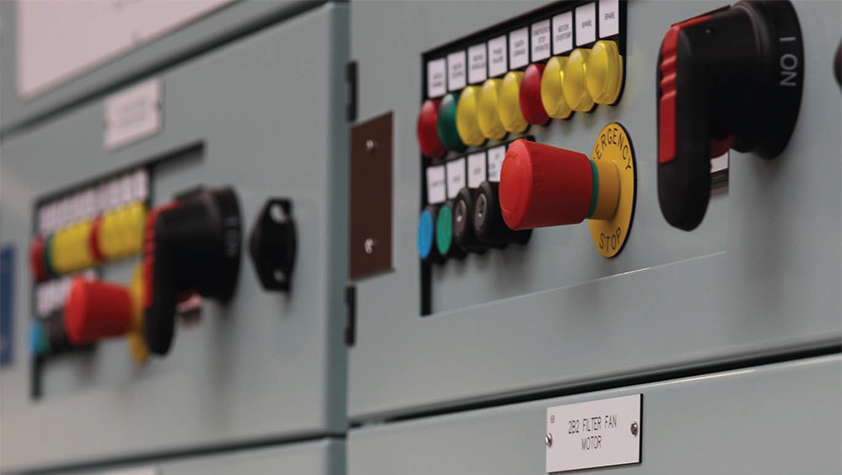 Blackburn Starling & Company Limited
Bespoke solutions
With a trading history of more than 140 years and extensive experience in supplying LV products such as power distribution, motor control centres, package substations,control & instrument panels, as well as providing fully integrated SCADA/PLC/HMIcontrol systems to a diverse range of industry sectors, Blackburn Starling has evolved into a global supplier with an unrivalled reputation for technical excellence and product innovation.
"Blackburn Starling was founded in the 1870's and started out as a small manufacturing company with a production unit on London Road in the centre of Nottingham. Today we have a 4.5 acre purpose built site situated on the outskirts of the city with full in-house facilities to cover all aspects of metal fabrication, design, manufacture and automated control systems", explains David Whelan, technical director at Blackburn Starling. "We also have an experienced team of fully trained personnel enabling us to routinely offer complimentary services such as site surveys (onshore/ offshore), project management, installation, commissioning, maintenance, service contracts and training. Since the year 2000 we have diversified our markets with the oil and gas industry one of our main growth areas."
Blackburn Starling offers a comprehensive range of fully type tested standard built products,utilising proven technology. The company has total in-house manufacturing facilities which allows flexibility and gives Blackburn Starling the capability to manufacture custom built solutions, tailor-made to satisfy the specific and unique needs of individual customer requirements. By designing, manufacturing and supporting bespoke control systems that are intelligent, reliable, robust, delivered on schedule and offer proven performance, Blackburn Starling guarantees its customers total control. "We offer a wide range of products including fixed and withdrawable equipment, conventional and intelligent options, fault ratings up to 100kA for one second and ingress ratings up to IP54, all in accordance with our ISO9001 quality assurance accreditation and the latest European Standards," highlights David. "Our products are fully compliant with the associated specifications that are required throughout the oil and gas sector. We keep fully up to date with the latest standards and operate an ongoing testing policy which keeps us at the forefront of our field."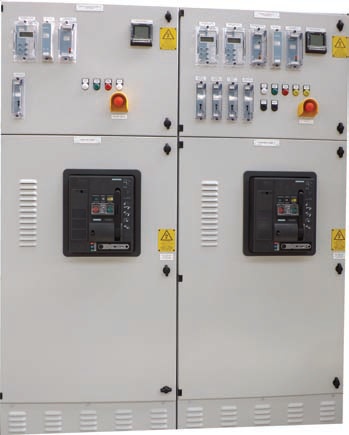 With customer demands in control applications becoming increasingly sophisticated and complex and the need for more management information at all strategic levels, Blackburn Starling offers a totally integratedsolution from plant sensor throughout tohigh level management information systems. Specialising in programming a wide rangeof SCADA / HMI/ PLC control systems, the company is a Systems Integrator Partner for Siemens, Rockwell, Mitsubishi and many others.
Following years of dedication to excellent customer service and innovation, Blackburn Starling has gained an enviable reputation across the globe in a variety of industry sectors including oil and gas, water and sewage, power generation, telecommunications, chemical, rail and transportation. Already well established within the oil and gas market, this sector has been the company's primary growth area in the past 15 years. "Our greatest strength is that we are an independent manufacturer that is large enough to cope with demand but still small enough to personally care about each and every one of our valued customers," explains David. "Everything that we manufacture is produced in our spacious and modern 6500m2 production facility and although we are not tied to any third parties for supply equipment, we do source predominantly from major international suppliers, for which spares and support is available worldwide. This gives us the flexibility to offer the best technical solution at competitive prices to satisfy our clients' needs."
Presently working in the oil and gas market with major companies such as Amec, Wood Group Engineering, Shell UK, BP, CNR International, GDF Suez and many others, Blackburn Starling has a multi-million pound portfolio of offshore projects. "We work with the major players in the oil and gas industry undertaking projects as small as offshore site surveys to major multi-million pound overseas installations. To achieve a customer's programme requirements we have even chartered a Boeing 747 to deliver equipment to a major oil company in the Middle East region," explains David. "We have a team of experienced installation and commissioning engineers who are MIST & BOSIET accredited and available for mobilisation when required by our customers."
Blackburn Starling believes that the increase in refurbishment projects for the company is due to the growing need to extend the life of already standing oil rigs in/close to reservoirs that still contain significant amounts of oil. These rigs are needed for the drilling of oil in previously thought to be depleted areas, which has resulted in inspections and repairs that could potentially extend the life cycle of the rig for a further 20 to 30 years. "This increasing demand for our services is related to the life extensions of oil rigs, for example, the customer may have a new gas compressor fitted on to the platform and may require us to build the new switchboard in the existing footprint," says David. "Our success in securing major contracts of this nature is greatly attributed to our flexibility and ability to manufacture tailor made LV panels to the latest standards. Being able to assure the customer that we can guarantee required delivery dates allows them to plan operation shutdowns with minimum downtime confidently."
The company is looking to increase its profile in the oil and gas market to ensure future growth and success. "We are a very customer oriented company and we would like to continue to secure the business at this level to build on the successful foundations we have already achieved. We believe we have the potential for a significant amount of growth in this area, which we can achieve without losing our level of customer focus," concludes David.
Blackburn Starling & Company Limited
Services: Design, manufacture, test, installation, commissioning, maintenance and training – LV electrical control systems