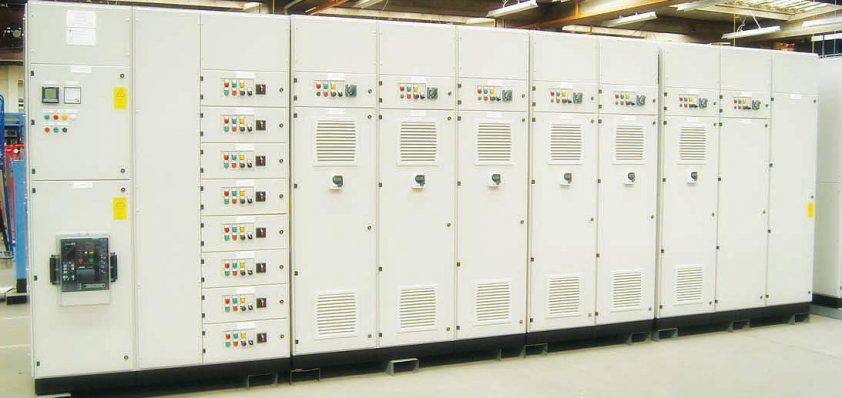 Blackburn Starling & Company Limited
Flying high
With a trading history of more than 140 years (having been established in 1870) Blackburn Starling & Company Limited is one of the oldest UK manufacturers of LV Products covering Power Distribution, Motor Control Centres (Intelligent & Conventional), Package Sub-Stations, Control & Instrument Panels as well as offering full Systems Integration Services for SCADA/PLC/HMI solutions.
Blackburn Starling made significant investments in the 1990s to develop new products to be specifically aligned to the oil & gas industry. The company has been established in this sector for over 15 years and continues to see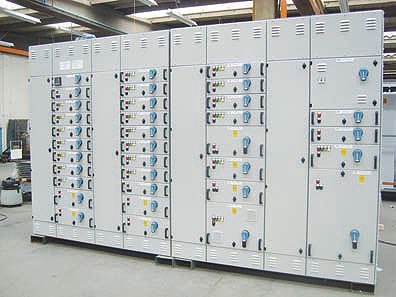 significant growth in its market share. Over the past five years Blackburn Starling has experienced double digit growth as its name and reputation within the industry sector becomes more widely established and better known.
Blackburn Starling's product range is of modular design, compact, adaptive and flexible (which is of particular importance for asset replacement schemes requiring a product to fit existing footprints) and meets the relevant British Standards (BS EN 61439-1:2011). The company provides LV equipment that is fully ASTA Certified, fault rated up to 100kA for one second, fixed or withdrawable pattern, ingress ratings up to IP54 and options for either conventional or intelligent functional units can be provided. The company is ISO 9001:2008 and ISO 9001:2008 TickIT accredited for its Quality Management and Assurance Systems.
Talking to European Oil and Gas magazine, Dave Whelan (technical director) highlighted the following about the company: "We are first and foremost an engineering company that is able to offer bespoke products and solutions to meet all of our customer's technical and business requirements. We employ approximately 140 personnel on a purpose built 10,000m2 production facility utilising modern manufacturing machinery and production techniques. Everything is undertaken in house and this enables us to maintain control and respond quickly to our customer needs. We are an independent manufacturer that is large enough to cope, but more importantly small enough to care about our customers." Dave Whelan credits the company's success to its dedicated workforce and innovative/adaptive product range.
Blackburn Starling was featured previously in European Oil and Gas in July 2013 and over the past eight months the company has invested in enhancing its product range further by offering products that fully comply with BS EN 61429-1:2011 standards. The company has developed products that are suitable for a large number of markets including; oil & gas, power, nuclear, water, rail and other industries (e.g. paper, steel and food etc.).
Blackburn Starling has been recently involved in a multi million pound project covering LV products and PLC systems for three new platforms. The project required communications systems between the LV switchgear and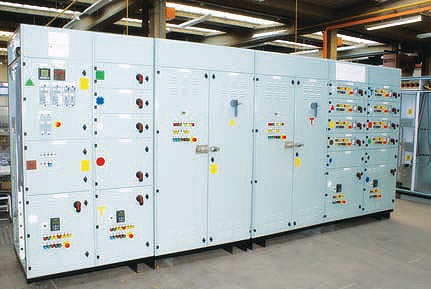 equipment on the platform, and required full compliance to BS EN 61850. This standard defines the protocol standard for the overall operation of the main incoming control and protections systems. The system was designed by Blackburn Starling in conjunction with the other stakeholders to meet this standard. The system involved hot standby PLCs with I/O, complete with Ethernet TCP/IP, Modbus, Profibus DP and communication to third party ICSS, DCS and EPS systems. The company employs 25+ engineers involved in the design and implementation of such systems.
With customer demands in control applications becoming increasingly sophisticated and complex and the need for more management information at all strategic levels, Blackburn Starling offers a totally integrated solution from plant sensor throughout to high level management information systems. Specialising in programming a wide range of SCADA / HMI/ PLC control systems, the company is a systems integrator partner for Siemens, Rockwell, Mitsubishi and many others.
Presently working in the oil and gas market with major companies such as Shell UK, GDF Suez, BP, Amec, Wood Group Engineering, CNR International, Costain Oil & Gas and many others, Blackburn Starling has a multi million pound portfolio of offshore projects. "We work with the major players in the oil and gas industry undertaking projects as small as offshore site surveys to major multi million pound overseas installations. We have a team of experienced installation and commissioning engineers who are MIST & BOSIET accredited and available for mobilisation when required by our customers."
Blackburn Starling is able to offer tailored solutions and continues to increase its profile in the oil & gas market. "We continue to see increased growth in the oil and gas sector which is attributable to the company having the right products, being able to offer a tailored solution and being an extremely customer oriented company. We believe we have the potential for a further significant amount of growth in this area, which we can achieve without losing our level of customer focus," concludes David.
Blackburn Starling & Company Limited
Services: Design, manufacture, test, installation, commissioning, maintenance and training – LV Switchgear, Motor Control Centres, Electrical Control Systems, Asset Replacement, Refurbishment Schemes, Site Surveys (including offshore) & System Integration Services