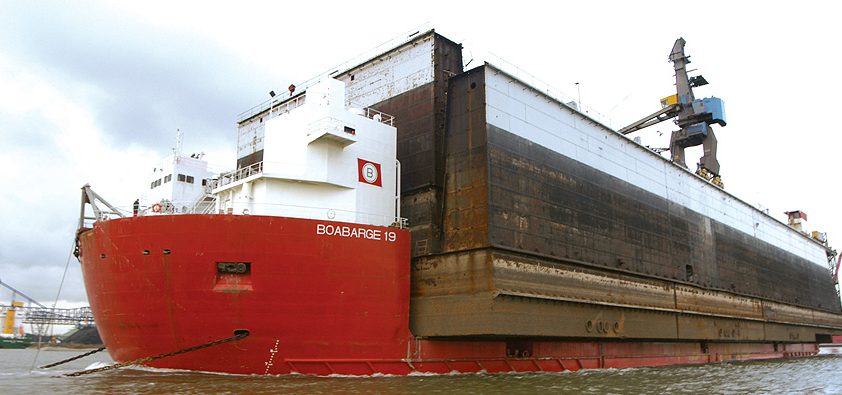 Fleets ahead
Boa Offshore has around 30 years experience in completing the most difficult offshore operations in extremely demanding environments.
The company operates two stateof- the-art anchor handling tug supply (AHTS) vessels, the 'Boa King' and the 'Boa Queen', which feature the latest equipment, together with a number of tug and salvage vessels. Based in Trondheim in Norway, the business provides offshore services, such as supply duties, anchor handling and mooring installations to customers throughout Norway.
Boa Offshore's operations and fleet are managed by Boa Taubatkompaniet AS, a Norwegian organisation, originally formed in 1975 as a tug and salvage company. Today Taubatkompaniet manages a global fleet of around 46 leading edge vessels, operated by both Boa Offshore AS, and Boa Deep C AS. Serving customers around the world, Taubatkompaniet operates in offshore market sectors such as subsea construction, transport and heavy lift, anchor handling and supply, harbour, coastal and offshore towages, and salvage.
As the managing company for both Boa Offshore and Boa Deep C, Taubatkompaniet AS's fleet of modern vessels includes many that are the largest of their type in operation. The fleet includes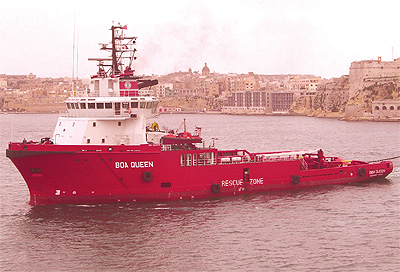 offshore construction vessels, including the 'Boa Deep C II', which entered service at the end of 2006. Additionally, it includes two large AHTS vessels, harbour towage tugs and a fleet of barges, including numerous heavy lift semisubmersible, deck cargo, crane barges, splithopper and dredging barges.
As a capable, proven operator, Boa Offshore provides a range of well-reputed services. These include sea transportation of barges around the world, particularly offshore modules, drill-barges and rigs, and rig-moves and general supply to the offshore industry. Additionally, the business regularly undertakes the load-out and launching of heavy objects, such as the dry-docking of rigs, subsea projects, salvage operations, and coastal towage and harbour operations.
Predominantly operating in the Norwegian sector, Boa Offshore currently has two, state-of-the-art AHTS vessels, which act as multifunctional offshore ships carrying an array of modern equipment. Both the 'Boa King' and the 'Boa Queen' were constructed in 2001, are capable of a bollard pull of around 200 tonnes, and have a deck space of 535 square metres. Included in the vessels' anchor handling equipment are two sets of hydraulically operated sharkjaws, and two sets of hydraulically controlled towing pins for bollard pulls of up to 240 tonnes.
As one of the leaders in its field, Boa Offshore has over 20 years of experience in demanding offshore operations, and through continuous investment in the latest sophisticated technology it has become a specialist in anchor handling duties in deep waters. In recent years the company has undertaken a range of successful operations that includes supply duties, trenching, ROV operations, towing, subsea installation projects, mooring installations and anchor handling.
During an anchor handling project in cooperation with Murphy Oil Corp Sabath in Bangang, Malaysia, Boa Offshore became the world record holder in deepwater mooring, operating at 1874 metres water-depth at the Bangang Field No.1, offshore Luaban in Malaysia. The project, completed in 2002 involved anchor handling and supply duties such as mooring and pre-lays, and setting and retrieving anchors.
In addition to this project the company has completed anchor handling and supply duties for Shell Norge AS and Kerr McGee/Seaforth. Both projects, undertaken in 2002, involved the 'Boa King' and the 'Boa Queen' carrying out assistance for the Stena Spey and Bredford Dolphin rigs at depths of around 150 metres.
Together with offshore operations, Boa Offshore is a member of the International Salvage Union (ISU), and since 1975 has completed more than 100 successful salvage operations along the Norwegian coast, often in extreme weather conditions. The company's salvage tugs, based in Trondheim and Sandnessjoen, are manned around the clock, and are equipped with cranes, portable pumps, cutting and welding gear, searchlights, seal and tightening equipment, and diving gear.
Among Boa's successful salvage operations are the wreck and oil removal of the forward section of the 'John R', which grounded and broke in half in Norway, and the welding, patching and re-floating of the Norwegian 'M/V Rhino', a vessel which subsequently became part of Boa Offshore's fleet. More recently, in the winter of 2001, the company salvaged the 'M/V Fykan'.
Boa Offshore operates a fleet of five tugs, consisting of two modern tractor tugs with twin Azimuth propellers, ideally suited to berthing and escorting vessels, and three single-screw tugs with bow-thrusters, equipped for both coastal and ocean-going towage, and demanding salvage operations. The vessels are equipped with the latest cranes and fire-fighting equipment, and have a bollard pull range of between 12 and 50 tonnes.
The tugs are tasked with coastal towage and harbour operations at many of Norway's major ports, and regularly perform berthing and towing operations for local vessels. Throughout its history Boa Offshore has proven itself to be a capable tug operator, completing many difficult operations, including the assistance and positioning of a lay-barge for a 12 month period in 2000.
As in all offshore operations, particularly those in harsh environments, safety is paramount. Boa Offshore aims to eliminate all possible dangers by remaining committed to three goals. It works to ensure quality throughout all company actions, the maintenance of a safe and healthy workplace for all employees, and the avoidance of damage to the environment.
In order to maintain these high standards the business operates a safety management system that applies to everyone in the company, and all ships above 500 grt. The Boa safety management system provides a safe and environmentally friendly operational policy, procedures to ensure the safe operation of all vessels in the fleet, and regular internal audits and management reviews.
Boa Offshore has around 30 years experience in difficult offshore operations in demanding environments, and has completed countless successful operations in Norwegian waters. The company's fleet, managed by Boa Taubatkompaniet, consists of state-of-the-art vessels, specifically suited to a broad catalogue of marine applications. The company's combination of tradition and experience, added to the latest offshore technology, will continue to make it a leader in the industry for many years to come.
BOA Offshore
www.boa.no