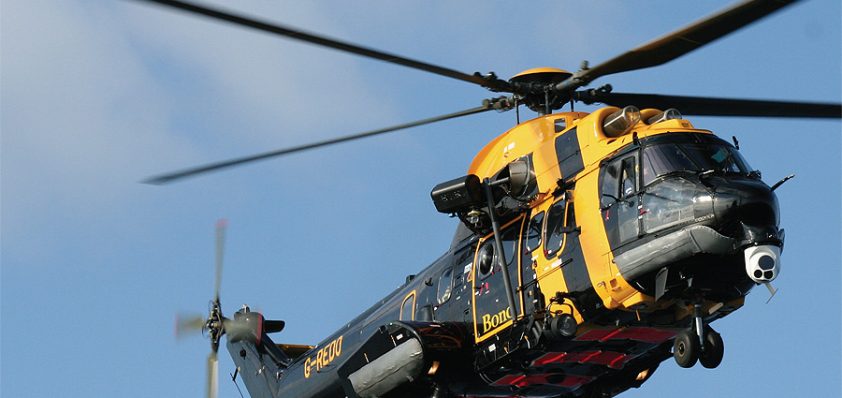 Bond Offshore Helicopters
Flying high
In 2001 Bond Offshore Helicopters was formed as a private company, owned by Stephen and Peter Bond, to focus on the UK offshore helicopter support market.
The company, which prides itself on providing excellent, efficient services to its clients, was awarded the largest ever offshore helicopter transport service contract, worth £120 million, in November 2002, to provide BP with all of its Aberdeen based helicopter support for the next ten years. The business flies a fleet of modern Eurocopter Super Puma AS332L2 helicopters from its base at Aberdeen Airport.
Bill Munro, managing director at Bond Offshore Helicopters elaborates: "Bond reentered the offshore aviation market in 2002, after a long involvement from the 1970s to the 1990s. This means that we have a very strong pedigree within the business, and many of the people who were involved during the early years have now re-joined the company. So, despite the fact that we have only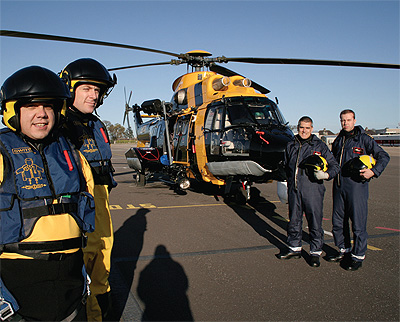 been operating as Bond Offshore Helicopters for around three years, there is a lot of experience in the core areas, and a long history associated with the Bond name. The fact that we are a private company means we can take a long term view and focus on our customers without the being driven by short term share price considerations."
Bill believes that this experience, combined with the company's small, customer focused organisation, are key to its success: "Our main strengths are the experience of our workforce, and the positive culture that we work hard to promote within the business. We are a small, close-knit company with a strong customerdriven approach, when compared to our two major offshore competitors, and we always operate in a way that focuses on customer service throughout an operation.
"We are currently operating on two contracts with BP, one of which is the largest offshore crew change contract ever awarded," says Bill. "It is for five aircraft, and is a ten year contract with a further five year option. The second is a search and rescue (SAR) contract, which forms part of what is commonly known as the 'Jigsaw Project', and is for two aircraft, one located offshore on the Miller Platform and the other located onshore at Sumburgh. In addition to this we carry out a number of other tasks, including aerial lifting work and VIP flights."
Bill elaborates on the company's operations with BP: "The first contract is essentially a crew change contract where we carry out crew transportation to and from BP's offshore platforms. We normally run between 11 and 12 flights per day, five days a week, with a number of flights at the weekend to compliment this, which equates to around 750 hours flying time per month. In this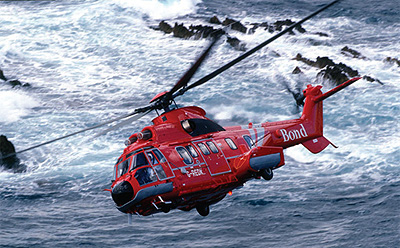 operation, the ultimate measure of customer service is maintaining on-time departures. At present, we are achieving an on-time departure rate of around 98 per cent, which we believe to be ahead of our main competitors.
"The second contract is for SAR operations as part of the BP pioneered Jigsaw Project," Bill continues. "The operation involves us working in combination with purpose built support vessels strategically placed offshore. The two aircraft are positioned such that they provide search and rescue cover for all the BP platforms in the Central and Northern North Sea. "
Bill explains that, despite operating under contract for BP, the SAR aircraft undertake a range of other important operations: "The landbased aircraft regularly undertakes MEDEVAC operations, and assists the Scottish Air Ambulance Service, together with being called out to various shipping emergencies. A number of other offshore operators have used the platform based aircraft in emergencies, and as a result of this BP are interested in expanding the jigsaw network in the future."
Bond Offshore Helicopters currently operates seven Eurocopter Super Puma AS332L2 aircraft in both crew change and search and rescue configurations. Bill explains. "There are ongoing plans to add further aircraft to the fleet. In August 2008 we are introducing two Super Puma EC225 aircraft, which is the latest version of our current helicopters. We already have contracts for these aircraft, and we have options on a further three."
Considering the future, Bill would like to see Bond Offshore Helicopters continue to expand, whilst maintaining its core values: "The market is very buoyant at the moment, and we are looking forward to our new helicopters arriving and growing the business on the back of that. The key challenge will be to continue to maintain the high levels of service that we offer whilst expanding, and to continue to develop the 'Bond culture', which we feel is totally distinct.
"Looking forward, we aim to be working with additional clients in the North Sea sector, whilst maintaining our small company work ethic, and delivering the same high quality that has always been so important to the organisation. The levels of service that we have been providing for BP has gained us a lot of attention, and brought a number of other new customers knocking on our door," Bill concludes enthusiastically.
Bond Offshore Helicopters
Industry: Offshore helicopter services