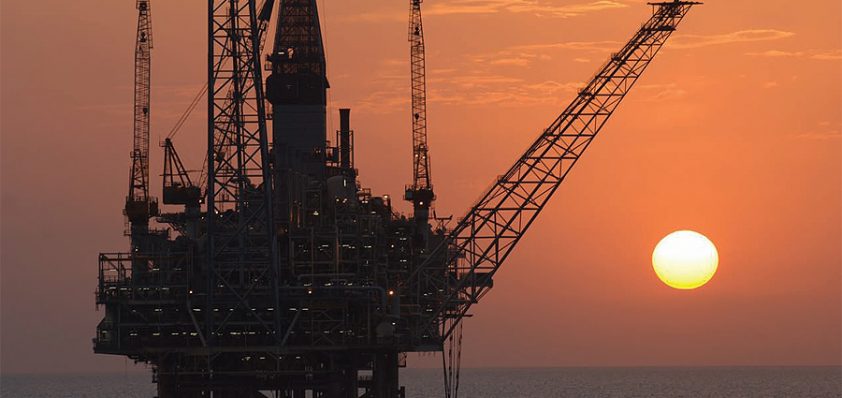 Protecting interests
"In an increasingly uncertain world, Booth Industries strives to provide safe and reliable protection systems for workers on offshore oil and gas rigs," begins Richard Edwards, managing director of Booth Industries. This simple commitment has seen the business positioned as a key supplier to the oil and gas industry for over 35 years.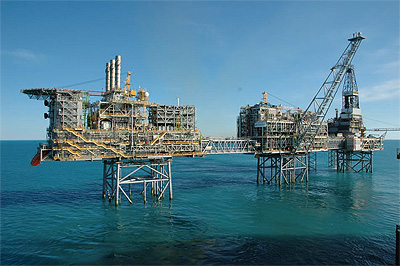 On a wider level Booth Industries has come a long way since its formation in 1873, and is now considered a leading specialist in the design and construction of high integrity doors and modular wall systems for even the most demanding applications. Each product is tested and certified to national and international standards, and as such Booth Industries has an international reputation for design and manufacturing excellence.
Given the activities of the offshore oil and gas industry, a prime safety requirement is the provision of fire and blast protection wall and door systems that offer a safeguard to personnel and operations. As well as the solution itself, Booth Industries also provides support services on a worldwide basis including surveys, installation and ongoing maintenance. Although operating globally, the company is particularly active at present in the diverse markets of the UK North Sea, Australia, Norway and Korea. Long-term though, Booth Industries is keen to expand into the new emerging economies of Brazil, Mexico and India.
In the oil and gas sector alone Booth Industries' prestigious client base includes many of the major oil companies and their design consultants such as BP, Chevron, Aker Solutions, ConocoPhillips, Shell UK Ltd, Statoil, Texaco, Woodside, Worley Parsons, and Amec. In terms of the qualities that have helped Booth Industries secure these relationships, as Richard comments: "On a more general level it is our ability to engineer and deliver safe, reliable and cost effective packages to our clients. More specifically for this market, we can design and manufacture complete and bespoke safety solutions for offshore oil and gas rigs, including blast walls fire rated up to H120/J60, spanning up to ten metres under blast loads of up to three bar."
Thirty five years of carefully monitored feedback from on-site applications has provided a functional design platform for today's industry standard Booth Industries door system. The high integrity design and construction offers users an extended life with minimal maintenance. Enhanced security is provided by a wide range of seal options to minimise gas leakage or water ingress. Booth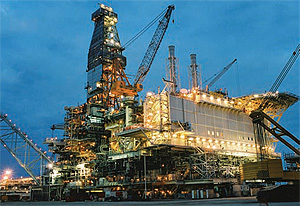 Industries' product range also boasts a wide spectrum of offshore firewalls, blast walls and division walls, all designed to give optimum cost and weight qualities over competing solutions, whilst maintaining ease of installation. Rounding off the company's offering is heat-shielding systems for fire and blast resistance.
"All design and manufacture is performed in-house utilising very short supply chains. This enables us to meet our clients' particular architectural requirements whilst providing the desired level of functional performance, and also to incorporate any required design changes at short notice. One of the main challenges we face is the tight delivery schedules demanded by our clients, due to the need to reduce the total lead-time to construct new offshore rigs. In order to reduce our lead times, we are employing concurrent engineering techniques in design, manufacture and material procurement," Richard adds.
Of course there are other criteria that Booth Industries has to meet, not least with regards to health and safety. This underpins the entire lifespan of its products in terms of securing the safety of all personnel during manufacture, installation and operation. All elements of a project, including design, are performed in accordance with Booth Industries' ISO 9001 accredited quality assurance procedures. Furthermore, the functional performance of products is ensured by fire and blast testing, supported by techniques such as non-linear finite element analysis. For complete piece of mind, type approval certificates are also issued by relevant certifying authorities such as Lloyds Register.
Following on from its good working relationship with Nexen and engineering company CB& I on the Buzzard project, Booth Industries is proud to announce it has been awarded a new supply contract for the Golden Eagle project in the North Sea. This is the largest resource discovered in the region since the Buzzard field in 2001. The scope of contract for Booth Industries is to manufacture and supply just under 4000 square metres of walls and 35 doors, which are all fire and blast rated, to the facility ahead of the expected first oil in late 2014. With weight playing a critical factor in platform design, the walls are being fabricated in the lighter Duplex stainless steel, which also offers vital corrosion resistance. Likewise in order to minimise total costs of ownership over the life of the platform, each door is fully fabricated in highly corrosion resistant austenitic stainless steel to cope with the arduous offshore conditions.
Booth Industries
Products: Fire and blast protection systems