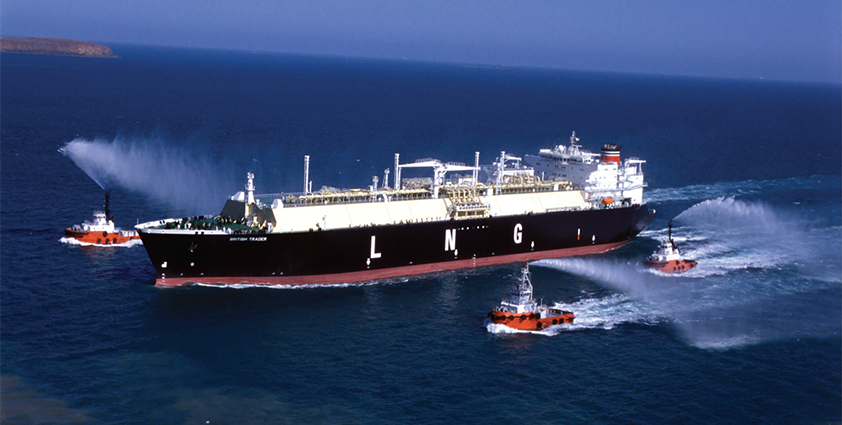 Middle Eastern promise
BP Sharjah Limited was established in the Emirate of Sharjah in 1978 and is one of the UAE's largest private producers and sellers of natural gas, condensate, and LPG.
Its main gas production and processing facility, about 40 km outside the city of Sharjah, provides a key energy lifeline to the people of the Sharjah. The BP Sharjah facility supplies gas to the power plants operated by the Sharjah Electricity Water Authority and is a critical part of the UAE's infrastructure.
Staff and contractors are employed in joint ventures with the Sharjah government and the company is comprised of three gas condensate fields called Sajaa, Moveyied and Kahaif, along with a processing plant, gas compression facilities and two liquid export terminals for condensate and LPG.
BP Sharjah's success in recent years has been remarkable and the company has achieved numerous milestones in its 32-year history. For example, in November 2003, BP Sharjah announced that it had broken the world record in LPG recovery, achieving 99.75 per cent recovery of propane and essentially 100 per cent recovery of butane and condensate (a light oil by-product resulting from the production of LPG as part of the refining process) at its plant in Sajaa. It operates this plant on behalf of a joint venture with the Government of Sharjah.
What made the achievement even more extraordinary was that the original plant design envisaged a propane recovery level of only 92.5 per cent and the record was broken in August, even though LPG recovery levels are generally lower during the summer months. Compounding this success, a year later in October 2004, BP Sharjah reported that it achieved a record of 6,000,000 working hours – or six years – without a single Day Away From Work Case (DAFWC), the industry's safety measure of employees being absent due to injuries at work.
BP operates with the philosophy that safety shouldn't be considered a cost, but an investment that in the long-term pays off financially as well as morally, expressed as 'No accidents, no harm to people and no damage to the environment'. Given that BP Sharjah's range of operations is diverse, varying from offshore loading to desert drilling, and the pioneering work it undertakes, this achievement is all the more noteworthy.
Shortly afterwards, in November 2004, BP Sharjah hit another high when it reported on its cutting edge use of oil field drilling technology, which was a global first and extended the working life of mature oil and gas fields. This significantly improved ultimate recovery. The working life of mature oil and gas fields was prolonged for several years after they would otherwise be considered depleted, leading to a benefit measured in hundreds of millions of dollars of reserves. Importantly, BP Sharjah's technique could be used on active wells without interrupting existing production.
To make the breakthrough, the BP Sharjah team combined BP Alaska's coiled tubing drilling technology with specially made drilling assemblies, powered by environmentally friendly nitrogen mixed with a small amount of water. BP found that drilling horizontally through the limestone structure of the reservoir allowed released gas to be immediately gathered and sent to market for sale on the same day. The development was a great example of how BP develops distinctive technologies and applies them directly in its key oil and gas operations around the globe.
In terms of other developments over the past decade, in July 2007 BP initiated a project to replace the existing DCS at the Sharjah plant with a modern, reliable and expandable system that is compliant with BP's engineering standards and Automation Blueprint, and is supportable for at least the next 15 years. Yokogawa was chosen by BP to be the main automation contractor (MAC) for the project to replace the existing Rosemount RS3 DCS with a Yokogawa DCS (CENTUM VP) and the project was completed in October 2009.
This brownfield upgrade demanded sensitivity to the needs of the customer, balanced with an innovative approach and a willingness to leverage the benefits of modern automation technology. The Yokogowa team set out to achieve this from the outset, specifying and designing a system that was in full compliance with BP's Automation Blueprint. It did so while planning to implement this system as a hot cutover – a phased signal-by-signal changeover to the new system with the plant remaining operational throughout.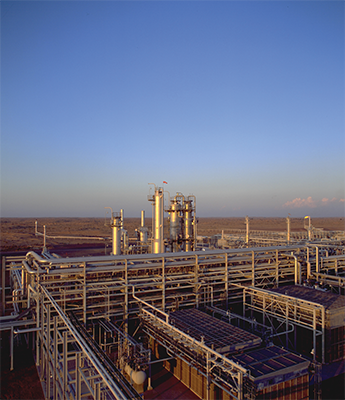 BP and Yokogawa carried out a comprehensive user requirement specifications (URS) study and a FEED study in order to ensure that the Yokogawa system's capabilities closely matched the requirements of this complex BP facility. Taking an integrated team approach, Yokogawa Middle East worked closely with BP, ABB Engineering Services, and Maritime Industrial Services Company (MIS), with the shared goal of safely completing the upgrade and minimising impact on plant operations.
During the project, the team overcame various challenges, such as not interfering with normal operations at the critically important Sharjah plant, to successfully deliver the job safely, on schedule and on budget. A deep desire within BP and Yokogawa to learn lessons from previous projects was a catalyst for this project's success. Owing to BP Sharjah's importance, even a one-day shutdown wouldn't have been acceptable, so the commissioning was executed as a loop-by-loop hot cutover, necessitating meticulous planning and execution.
The cutover was executed successfully with no downtime and saved an estimated 1550 MMSCF of LPG as well as 60,000 barrels of condensate at present production rates. BP was so pleased with the outcome that in a function held at the Sharjah facility, attended by executives from BP Sharjah and representatives of the Government of Sharjah, members of the Yokogowa team were commended for outstanding contributions.
More recently, in July 2008 the Government of Sharjah and BP Sharjah concluded a farm-out agreement for 20 years with RAK Petroleum to create a new 34 kilometre2 East Sajaa Concession. RAK Petroleum will drill for gas in the concession area, with any discoveries to be processed though BP Sharjah's Sajaa Plant. RAK holds a 55 per cent stake and operatorship in the new concession, with the Government of Sharjah and BP Sharjah holding 27 and 18 per cent respectively. BP Sharjah intends to continue operating the main Sajaa Gas Concession, in which the Government of Sharjah holds a 60 per cent stake and BP Sharjah holds 40 per cent, and which includes the Sajaa, Moveyied and Kahaif fields.
In April 2009, BP Sharjah revealed that it had awarded AMEC a two-year engineering management services contract (EPMS) for its onshore gas facilities. The work involves the provision of engineering studies, front-end engineering design and detailed design, project management and construction management for BP Sharjah's assets, including the Kahaif, Moveyid and Sajaa gas fields, and the Sajaa gas plant. The contract has two one-year extension options and follows earlier project management services, and engineering services contracts, awarded by BP Sharjah to AMEC in recent years.
This award highlights the synergy between the two companies and AMEC has proved itself to be a key supplier to BP Sharjah, providing world-class engineering and project management to aid BP Sharjah, as well as the region, to prepare for the future. AMEC's Performance Improvement specialists recently created a dynamic simulation model of the processing facilities to prepare for the next era of gas production, for instance.
AMEC is a renowned supplier of high-value consultancy, engineering and project management services to the world's natural resources, nuclear, clean energy, water and environmental sectors. The business, which has had a presence in the Middle East for more than five decades, is conveniently located 15 minutes away from BP Sharjah's facilities, meaning it can deliver a prompt and efficient service that is fully aligned with BP Sharjah's business drivers and delivery expectations.
Another of BP Sharjah's important suppliers is Lamnalco Group, a global leader in respect of providing turnkey marine terminal support services to the global oil and gas industry for national and international energy giants. It is headquartered in the UAE, with offices around the world. The BP Sharjah owned and operated Hamriyah Terminal facilitates the export of condensate via a subsea pipeline to a loading buoy, located seven miles offshore, which is known locally as the Hamriyah SPM (Single Point Mooring). Exports from the SPM commenced soon after the initial LPG exports from Hamriyah Port in the early 1980s. Lamnalco continues to be instrumental in the safe and efficient export of Sharjah condensate from this terminal.
Lamnalco Sharjah assisted BP Sharjah in the establishment and operation of the offshore terminal by developing offshore pilotage, towage and loading procedures. In addition it supplied marine superintendence to the terminal, as well as surface and sub-surface SPM maintenance and support craft to the project. Overall, Lamnalco has supplied operational oversight of three SPMs as well as the safe and efficient loading of 1000 tankers at the terminal.
Such is its success that the business partnership between Lamnalco Sharjah and BP Sharjah celebrated 10,000 days – or 28 years – without a DAFWC being recorded on the contract. This milestone indicates the strength of the partnership and commitment of both companies' employees, in terms of operating to the highest international industry standards. Lamnalco Sharjah remains BP Sharjah's first choice when it comes to procuring marine services.
BP's work in the UAE is clearly highly successful and of great importance, and the company's relationship with the region can be traced back to the early 1930s. BP Sharjah has shown itself to be a high performing arm of the organisation and its plants have consistently exceeded expectations, indicating that the company has a strong and healthy future to look forward to.
BP Sharjah Limited
Services: Providing natural gas, LPG and condensate