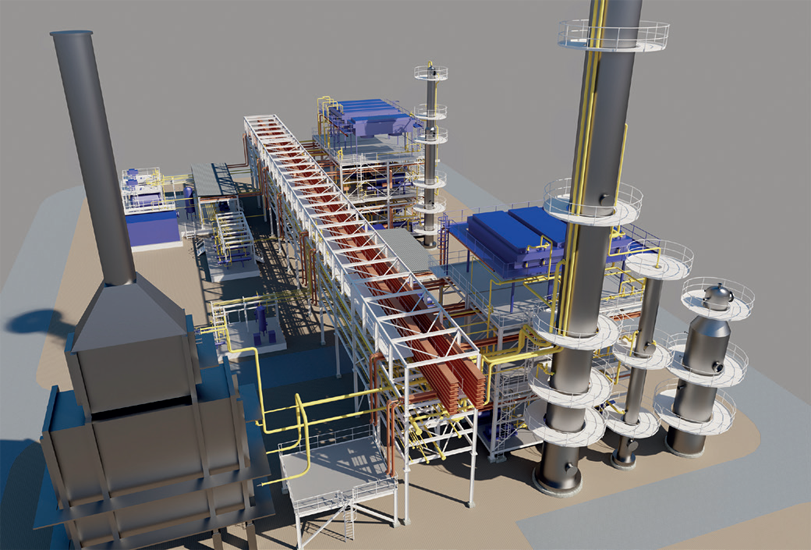 Leading the landscape
Comprising three distinct but perfectly integrated businesses, Brahms Group is an investment company and project developer. From its headquarters in Switzerland and its operations based on the African continent, Brahms Group's activities encompass consulting, oil refining and work in the agro-industry, rooted in the belief that these sectors and economic development have great synergies and potential.
With a valuable repository of experience to draw upon, accumulated over the years by a team with diverse but harmonizing backgrounds, Brahms Group has an excellent knowledge of Sub-Saharan Africa. As the company's Chief Executive Officer Daouda Fall explained to Energy, Oil & Gas, the business' strategy is to develop projects in this region that will substitute imports in the fields mentioned above, with the overall ambition to be one of the industrial leaders in Africa.
One of the company's main milestones was to lead the creation of Brahms Oil Refineries, an independent oil refining company. "That is the result of Brahms Group Founder's vision who realized the market opportunities created by the lack of refining capacity in Africa," commented Phillip Sack, Executive Director at Brahms Oil Refineries. "Brahms Oil Refineries is currently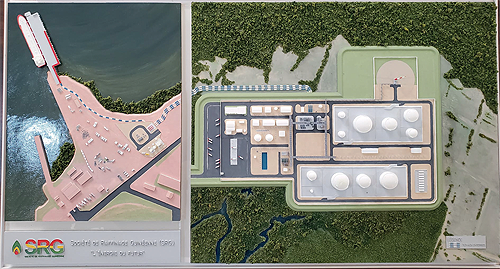 establishing a modular crude oil refinery plant in the Republic of Guinea."
This is an important development, as currently Guinea does not have a refining industry and hence Brahms Oil Refinery will be the first in the country. "As such, the refinery has been set up with the idea to be complementary with the existing local oil landscape and contribute to securing strategic reserve in-country, optimize the supply of oil products and provide a strong support to the Guinean mining and industrial companies," Daouda pointed out. "By developing the refinery, Brahms Oil Refineries is enabling Guinea to substitute some product imports with a local production.
"In terms of services, the refinery will be focused on providing clean and better quality products to the market without disrupting the existing in-country marketing set up. Our refinery will provide a first-class logistics system within the country by having a large loading truck platform, allowing an efficient downstream distribution superior to what is in place today."
Located in Kamsar, approximately 300km north-west of Conakry in the Republic of Guinea, this refinery project will bring significant benefits, not just to Brahms Oil Refineries but to the economy of Guinea as a whole. "For our company, it allows us to position ourselves in a market segment that is in high demand in the region and in the Continent in general," Daouda explained. "There is a huge deficit of quality fuel supply to private consumers and industries. Our company will be able to share knowledge, grow our business and contribute to the accessibility of liquid fuels in-country.
"For the Guinean economy, it will help create employment, create new skills in the local work force, reduce the import comof finished products (which will help the country's balance of payment) help standardize the price across the country, provide strategic reserves in-country, supply better quality products and strongly support the mining and future industries," he reiterated.
Impressive development
This points that Daouda raised about the quality and variety of products that will be created at the Kamsar Refinery are significant – as he stated, 'liquid hydrocarbons will remain an important part of the future mobility system, even as alternative energy sources increase.'
"In the Guinean economic and social environment, we evaluated that instead of investing in new technologies, a better strategy is to move towards implementing a liquid clean fuels center by developing middle distillates and light ends blending, with particular focus on metal free gasoline, low Sulphur Fuels for marine fuels and in the next development steps, move to biodiesel. Guinea and Sub-Saharan African countries in general need to determine their own road towards cleaner and more environmentally friendly products," he continued.
Indeed, Brahms Oil Refineries feels strongly about the environmental side of its operations, and is keen to integrate a new renewable sector into its offering. "We are looking into a gradual evolution towards biofuels to achieve the same results," Daouda confirmed. "With biofuels, the big advantage is that the logistics distribution system is already in place and needs no modification. The current drive is towards synthetic biocrudes that are compatible with the materials of the existing systems."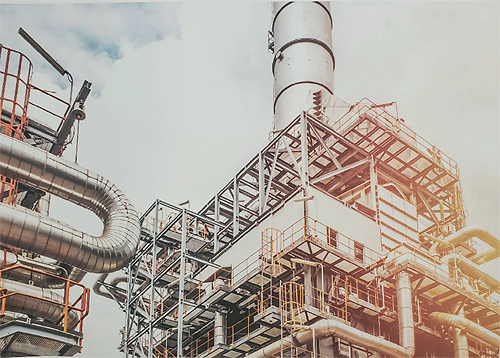 A small modular oil refinery, Kamsar will have the capacity to create 12,000 barrels per day (bpd), processing West African crude oil. Alongside the refinery, the project also includes a 76,000m3 crude oil storage terminal, 151,300m3 storage terminal for refined products and ancillary support transportation infrastructure. Brahms Oil Refineries and TSK, a Spanish EPC contractor, launched the Early Works program in preparation of the start of construction in March 2020. Daouda offered some further insights into this impressive development. "Our efficiency targets and HSE&E policies are at a higher level than other refining assets of the same size in the region. The refinery is engineered to run five years without shut down, the selection of the steels allows a great degree of flexibility in terms of crude oil selection, and operators will be trained within the Saras facilities, the largest refinery in the Mediterranean. A considerable level of efficiency has been achieved even before starting the operation with an accurate planning and design," he stated.
"In addition, we are ready for implementing the next steps in catalytic process. Our distillation unit is based on a 'swing cut' design, in order to swiftly add modular units to go beyond the quality of Afri-5 products when the local consumer market will be ready.
"Our refinery, being a distillation-based operation and being totally new, allows us to inherit and incorporate a great deal of knowledge in the distillation process from the past three decades," he added. This means that Brahms Oil Refineries and in the wider sense, Guinea, can benefit from areas such as thermodynamic efficiency, better process configurations, simulations and control, improved column internal design and column peripherals (e.g., heat transfer), higher levels of reliability and availability, more advanced diagnostics and better operation in harsh environments.
Valuable contributions
One of the benefits that Daouda highlighted from the creation of the Kamsar refinery is the direct and indirect job creation side of the project. It is expected to create more than 2000 direct jobs during the construction phase and more than 200 jobs for the operation of the finished result – developing these team members is a critical part of its overall success. "To create a strong culture within our company we make sure that our employees are empowered and feel trusted, all the way from the managers to the operators," elaborated Daouda, when asked about Brahms Oil Refineries' human resources strategy. "Our goal is that all employees feel responsible for the asset and have a feeling of belonging at the company. To create that team spirit, we have planned team events, sports and leisure activities. We also put a lot of emphasis on training and providing a comprehensive package that does not only provide a good financial offer but also provides recognition, rewards and social benefits in the daily lives of our employees and families. Investing in the well-being of the employees is a must for our company. For that the training of managers is key, creating goals and targets to achieve success is part of our company culture."
The use of technology and the ability to adapt and think quickly were already central tenets to the operation of Brahms Oil Refineries, and therefore when the Covid-19 pandemic brought challenges to the world, the teams were able to adjust quickly. "We already had a culture of flexibility and video conferencing for a gain of time, and this eased the negative impact of the lockdown," agreed Daouda. "The major adjustment that we made was mostly to work more effectively with local contractors as we were in the early work phase at that time."
This dedication to the local area is part of the overall CSR strategy maintained by Brahms Oil Refineries, where it strongly believes that serving the local communities where it is implanted is an integral part of running a successful business as well as an individual responsibility. Always seeking to create positive impacts in the countries in which it invests, Brahms Oil Refineries aims to support communities in ways that enhance citizens' lives and has committed to invest a significant amount each year in community programs.
With this sophisticated and beneficial project underway in Guinea, Brahms Oil Refineries has a busy future ahead, and Daouda advises the readers of EOG to 'stay tuned' to discover further developments in the years to come. "Brahms Oil Refineries' target in five years is to be a leader in the supply of quality liquid blended fuels," he asserted. "We also see potential outside the Guinean market by taking advantage of the location of Guinea that shares borders with six countries." With its dedication to adding value to local economies and contributing to national prosperity, the success of Brahms Oil Refineries looks set to bring valuable contributions to all the areas where it sets its sights.
Brahms Oil Refineries
www.brahms-refineries.com
Services: Crude oil refinery