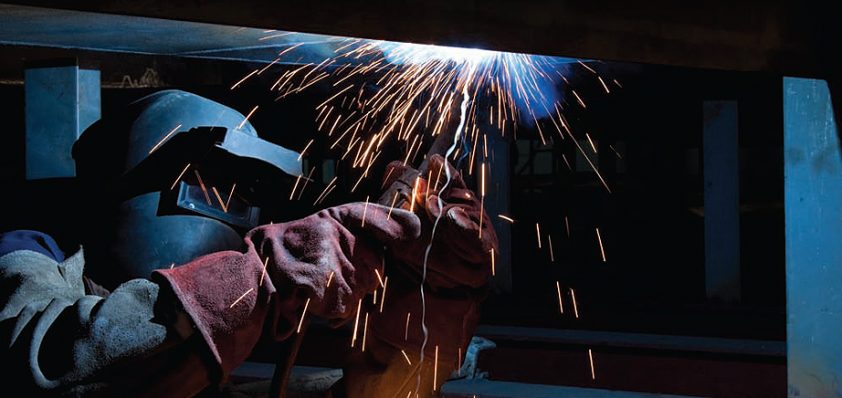 Precision performance
With its foundations first laid by Harm Breman when he started a forge in Genemuiden back in 1864, Breman Machinery has gone on to accumulate nearly 150 years of experience of working with metal.
Over the decades the company's stock of machinery has expanded and evolved, slowly and surely, with the focus shifting to the supply of parts and components, particularly those related to work-
pieces with unusual and unique dimensions.
Today the company specialises in the manufacturing of components for builders of machinery, engineering bureaus and industrial end users, from singles structures to complex mechanical systems. Now under the management of the fifth generation of the Breman family, the company continues to be characterised by its technical creativity, flexibility and entrepreneurship.
"Among the examples of the heavy steel and mechanical components the company today produces are skidding systems for working boats and handling systems used to place windmills into position out at sea," explains Henk Breman, managing director of Breman Machinery. "In addition to this the company offers a range of handling equipment used in the transportation of storage drums, pipes and cable, as well as tension systems for pipe-lay vessels."
Breman Machinery works with clients from a number of different industries including mechanical engineers, machine builders, offshore companies, the military, and aerospace contractors. Boasting 25 metre high workshops, a crane capacity of 250 tonnes and a wharf on its doorstep, these companies see Breman Machinery as the partner of choice in the construction of machines and the implementation of their projects.
Such is the level of esteem that the company is regarded in that in most cases these clients involve it from as early as the design phase of their project in order to exploit the company's practical contributions. Furthermore, it is its flexibility that appeals to these same clients. Breman Machinery's flat organisational layout allows it to respond to new ideas and changes to a project in rapid fashion, without losing its focus on quality and efficiency at any time.
Operating in an extremely niche sector of the oil and gas market, the company very much relies upon the strengths and unique selling points that it has gained over the years to target customers in its key markets of Germany, Denmark, Belgium, the Netherlands and the UK: "Fundamental to the success of the business has also been its exceptionally high standards of workmanship," Henk continues. "This expertise has directly contributed to Breman Machinery's ability to produce components of only the highest quality and performance."
What is also unique about the company is that it is able to make its components and structures entirely in-house. Under its own roof Breman Machinery possesses the necessary machines, facilities and resources to carry out the processing of heavy materials and conduct a vast array of disciplines, including welding, rolling, milling, turning, conservation and preservation. Using its own unique machine capacity to carry out projects and to supply specific products to third parties, the company's one-stop-shop approach allows it to not only maintain its first-class quality controls, but also to guarantee that its delivery times are among the most competitive of any in the industry.
In February 2012, the company announced plans to have its offices rebuilt, a project that is now due to be completed in October of this year. Meanwhile, as part of its ongoing efforts to improve upon its existing infrastructure, plans are now in place to establish a new production hall. Due to be located close to the coastline, it is hoped that upon its creation that asset will allow the company greater freedom to deliver heavier and larger products direct to customers at sea, thus opening up a world of new business opportunities.
As these plans take shape Breman Machinery continues to take on new contracts and projects. Recently, for example, it has successfully delivered to a client a storage setback pipe drum. What marks this out as a particularly interesting undertaking is the sheer size of said product, measuring 48 metres in length, eight metres in diameter and weighing in at over 100 tonnes. In addition to this, the company can currently be found in the midst of producing a skidding system for a prominent oil and gas customer, which, once completed, will boast a capacity of 10,000 tonnes.
"In order to keep pace with the changing business environment the company realises that it must not only continue to better the skills and talents of its people, but also invest in its ability to meet growing international demand from fast-developing nations," Henk states. "Nevertheless, be it in established or new markets, Breman Machinery aims to remain on the path it has created for itself, whereby it is recognised for its quality components and its ability to meet the requirements and specifications of its clients, no matter how niche the job."
Breman Machinery BV
Services: Component manufacturer