A planetary force
Since its formation during November 1979 the Benelux division of the Brevini Group (Brevini) has established a proven track record as a world-class manufacturer of power transmission units, hydraulic systems and winches that matches the leading reputation of its parent business. The Brevini Group was founded in 1960 by Renato, Luciano and Corrado Brevini, as the first Italian company to produce planetary gearboxes and as of 2014 enjoyed a turnover of €305 million, with exports accounting for 87 per cent of its business. Today the Brevini Group employs 1700 individuals around the world and has made major investments on a global scale that it combines with the continued training of its employees through its 'Luciano Brevini' training school, which first opened in 2001.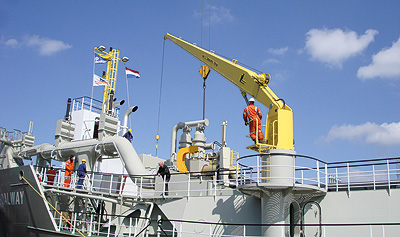 Brevini Benelux is proud to share in the tradition of its parent company in supplying high-quality power transmission solutions to clients across a broad spectrum of industry sectors. "Brevini Benelux was established within the Netherlands as two-person company and has grown within the Benelux region through the delivery of planetary, hydraulic and winch projects. The business today has more than 70 employees that generate an annual turnover of around €30 million. We work with several industries including oil and gas, renewable and pipe handling clients, as well as offshore, waste management, food, general industry and even fairground applications," reveals Sales and Marketing Manager, Dennis van Arkel.
The present crisis surrounding the low cost of oil has produced a significant knock-on effect on the commencing of projects within the energy market and beyond, resulting in a downturn of industry demand for new components and equipment. Its broad base of clients from a diverse cross section of industries, has somewhat shielded Brevini Benelux from the implications of the depressed oil and gas markets and allowed the business to divert attention to developing in other areas. "The low oil price has naturally caused a slowdown in the oil and gas markets, which means that the majority of our markets are similarly affected causing operators to slow down and even completely stop the production of new equipment," Dennis agrees. "According to recent estimations, the market could continue at this level of depression for as long as the next two years. We are therefore putting a lot more focus into the other areas of our business where the opportunities for growth remain strong. For example, the food and agriculture industries are still strong as the demand for food items continues to grow. The waste management and renewable markets are still active and the renewable market in particular is certainly an area in which we continue to see improvement with more customers receiving orders for equipment."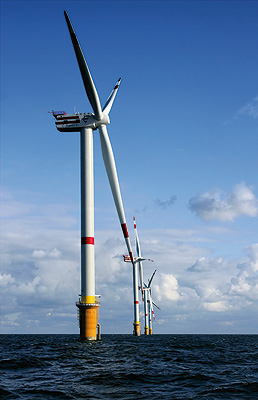 Although the company is able to provide off-the-shelf products as required, the majority of the options delivered by Brevini Benelux are bespoke solutions, including custom gearboxes that conform to all applicable Lloyds, DNV and ABS regulations. "We are in principle always able to succeed in providing a unique solution that meets the specific and technically demanding needs of the company's clients and of the relevant regulating bodies. During the development of bespoke solutions we work in close co-operation with the client at all stages, this ensures that projects with new and existing clients always have a positive start. By also working in close collaboration with regulating bodies such as the DNV, we can further ensure a positive start to the development process because we know that the heart of the gearbox has already been approved," Dennis elaborates.
"High levels of certification are something that is requested by most customers operating in the various fields in which we are present and most require at least ISO 9001. We have obtained ISO 9001, 14001 and 18001 certification, so we can work in all environments and to the highest standards," he continues. "Clients also increasingly have their own specific rules and requirements that we are required to sign and conform to. We are keen to work with clients who are as interested as we are, in operating with the right attitude and in the correct way."
In addition to offshore wind projects with clients operating between the UK and the European mainland in Dutch, Belgian and German waters, Brevini Benelux has also recently worked to supply components to a record-breaking vessel for Allseas. "During 2015 we worked with the Pioneering Spirit for Allseas, which is the largest catamaran vessel in the world. We provided gearboxes and equipment worth €5 million throughout the vessel's pipe handing equipment, tensioning systems and winches. Work is currently ongoing, but the ship is due to finally start testing during September 2016," Dennis says.
During 2016 and beyond Brevini Group Benelux will continue to supply technically demanding and unique solutions to clients throughout its broad base of industry clients and markets. Although the price of oil has created challenging trading conditions in some areas, the company is confident that it has the technical know-how to navigate the market over the coming years. "We are able to provide flexible supply packages and solutions to our clients and are keenly focused on the trends in the market and where clients are active," Dennis concludes. "Once the oil price goes up, investments will start again and it will certainly be interesting to see how the decision to lift sanctions against Iran will affect the market over the coming years."
Brevini Group – Benelux
Services: Manufacturer of power transmission, hydraulics and winches