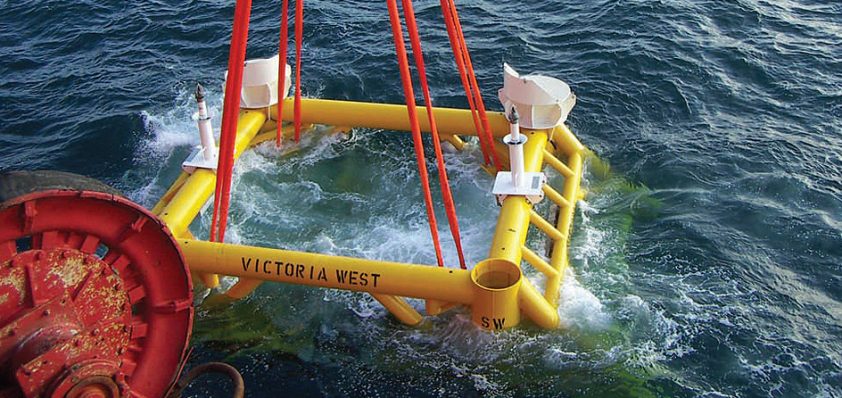 Reaping the rewards
As it enters its third year of business, dual listed Bridge Energy ASA is seeing healthy returns from its portfolio of producing assets and high impact exploration targets in both the UK North Sea and Norwegian North Sea.
The business was listed on the Oslo Stock Exchange in 2010 and has just been named by Rystad Energy as 2012 Norwegian Continental Shelf (NCS) Explorer of the Year at the annual Gullkronen NCS Performance Awards.
With its core production as a base platform for growth, Bridge Energy has rapidly proven itself to create and build value through its ongoing exploration programme, development assets and accretive acquisitions. As a full cycle oil and gas company, Bridge currently has 37 licences and has drilled 17 exploration and appraisal wells, which includes ten discoveries.
At present the company has interests in four producing assets, which currently contribute about 1300 barrels of oil equivalent per day (boepd). The oldest of these is the Victoria field, a gas producer in the UK Southern North Sea, which was developed as a subsea tieback in 2008 from a discovery well made in 2006.
The following two producing assets were acquired by the business in 2011 and 2012. The first acquisition being a 50 per cent working interest in the Duart field, which was acquired by Bridge in
December 2011. The field is presently shut in due to a process shutdown with the host platform; however it is expected to re-commence production towards the end of Q3 2013.
The company's second and most recently acquired producing asset is its 1.55 per cent working interest in the Boa field, with the acquisition being completed in October 2012. The Boa oil and gas field straddles both the Norwegian North Sea and UK North Sea and delivers stable production to further enhance Bridge's core cash flow. "The existing producing UK assets and further potential acquisitions are important because they allow us to efficiently utilise our historic tax losses, whilst also looking to further increase our production," describes Tom Reynolds, CEO of Bridge Energy.
"The Boa transaction is a very good example of this," he continues. "This is a non-operated asset with high operating margins, and right now it is delivering around 200+ boepd to Bridge. We do see acquisitions as an area where we can make a step change in the size of the company," explains Tom. "Therefore we are actively reviewing various market opportunities.
"In addition to our three core producing assets, Cormorant East has also recently commenced initial production. The well was drilled from the Cormorant North platform by the field operator and has set a new record for production hook-up in the UK of just 85 days. The field is currently shut-in in order to assess well integrity and reservoir potential at present."
The last 12 months have been exceptionally active for Bridge Energy, not only in operational drivers but also in terms of its key corporate objectives and exploration success. "In September 2012 we listed on the AIM market in London in order to grow liquidity and enhance our access to capital. This listing was then followed by our recent move from the Oslo Axess to Oslo Børs main list as well. We also drilled four wells in our 2012 exploration programme, of which we felt confident we would be able to make one commercial discovery, but we actually made three," elaborates Tom.
"One of those discoveries was Cormorant East; with the second discovery being PL554 Garantiana, which is a significant commercial discovery in its own right. The well was drilled by the operator, Total, in the Norwegian North Sea, with initial discovered volumes indicating around ten mmboe of oil net to Bridge. The final discovery is known as Asha, which was drilled in our Norwegian PL457 licence, with estimated net resources to Bridge of a further ten mmboe. In total these discoveries in 2012 have added around 20 million boe of commercial contingent resource to the business, representing an increase of around a 40 per cent+ in our overall resource base through the drill bit this year," he adds.
During 2013, Bridge is aiming to build on this success with plans to drill a further three exploration wells, the first of which is already firmly committed. "This well is an exploration target called Mjøsa, with an estimated net unrisked potential of 14 mmboe net to Bridge (7.5 per cent working interest). The next two exploration wells will target two further independent targets within the PL554 and PL457 licences where oil discoveries have already been found. At present we are currently discussing the options available on these licences and which prospects to proceed with," notes Tom.
The company's forward strategy remains consistent – targeting high impact exploration, continuing to review potential accretive acquisition opportunities, along with progressing development options within its existing asset base, whilst using their existing cash flow as an underlying base. The business continues to support its strategy for long-term sustainable growth, with two further licences being awarded in the recent UKCS 27th Round (with several others pending) and one additional licence as operator in the recent Norwegian APA 2012 round.
Bridge Energy continues to progress development opportunities within its existing portfolio in Duart South, Duart East and Boa field and is also actively progressing discussions with potential partners to progress its significant SNS Vulcan Hub project- a proposed cluster development of three gas discoveries, which offers material volume potential (with over 310bscf of recoverable resource). "We are currently in the process of taking steps to identify an appropriate partner to join us in progressing the Vulcan Hub development, which represents a very significant UKCS gas development project," concludes Tom. "The combination of exploration, development and potential acquisition opportunities, sets the scene for a very exciting 2013 and beyond."
Bridge Energy ASA
Services; Exploration and production