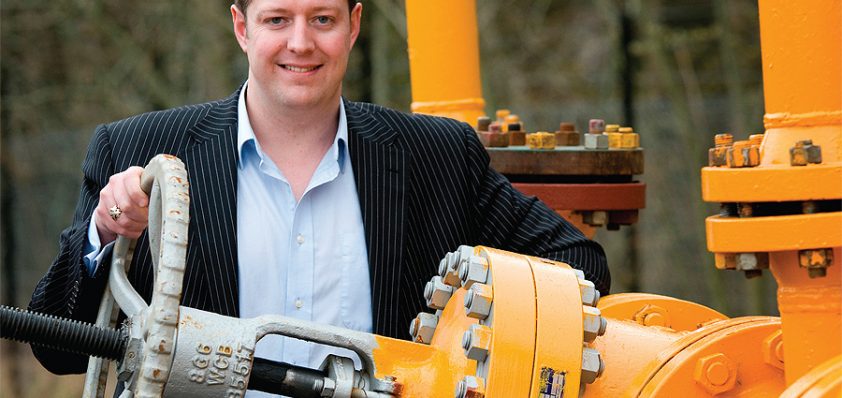 Sealing the deal
As a growing service company in the offshore oil and gas market, Brinker's scientific and innovative solutions give customers huge financial benefits in saving downtime and human risk when fixing asset and well integrity leaks.
The company's Platelets, Telepath and Plasma products are highly engineered technologies that get to the route of the problem without the need for workovers or human intervention. These solutions were developed for over five years before hitting the market in 2004 and have been used in a range of diverse situations for most of the major operators and independents alike. As the winner of seven prestigious awards in the last five years, including Scottish Offshore Achievement Awards, Subsea UK Business Awards, Society of Underwater Technology and accolades for innovation, Brinker is recognised for the efficiency and technological improvements it can offer the industry.
Kevin Stewart, the new CEO of Brinker, outlines its key strengths and differentiators in the market: "Our platelet technology fixes leaks in applications and platform pipes that humans can't gain access to safely. Previously operational wells would temporarily have to be shut down, being uneconomical to fix or require a rig or workover unit that was not always available. Similarly, operators may have had to operate at a reduced flow due to special dispensation, which can be costly due to reduced production. With Brinker none of this is necessary; the platelets are discrete particles injected into the well to locate the leak by travelling with the flow in the system. Taking inspiration from the way in which the human body heals wounds, the fluid movement and pressure in the well or pipeline positions the platelets at the leak site and provides a seal. As this is a remote and logistic-free solution, the financial benefits are obvious and the speed at which they work is ideal for any emergency situation."
He adds: "In the North Sea, we have worked on a number of extremely high profile cases, where the material integrity of the platform was at risk from leakage. We have enabled the clients to gain control of their system quickly and effectively by deploying our platelet technology, and creating a seal where it would not have been possible using conventional means. This development has big implications from a QHSE (quality, health, safety and environmental) perspective."
In addition, Brinker's plasma product has a plethora of advantages. It remains dynamic whilst sealing a leak, which for critical valves and wellheads is a distinct advantage. By remaining dynamic, plasma is flexible enough to respond accordingly should the leak site expand. This is a big differentiator in the market, as past solutions would create a concrete, unchangeable seal. The telepath technology, coupled with expert knowledge, enables detailed analysis of flow and pressure conditions meaning that leaks or blockages in umbilicals or small bore pipelines can be discovered with a minimum amount of disruption and manpower.
As a provider of the unconventional, it has taken some time for Brinker to be recognised as the ideal solution in the market. Kevin notes: "What we are trying to do is turn potential downtime into uptime – we may not be the solution for every single problem but offer huge potential savings and benefits to clients. We used to find that quite often clients were getting in contact with us after they had tried alternative solutions. Our products have a low risk factor and extremely high success rate, and as such we are developing relationships where we're now the first port of call. We are gaining respect in the field. When the conventional approach results in a great deal of expensive and logistical downtime, our products can be carried in a briefcase and deployed remotely, so it is merely a case of growing in reputation."
Brinker's influence is set to grow as it targets the downhole and subsea markets for future expansion. Kevin believes that the company's applications can be of great value in this area, particularly for casing and tubing leaks. By developing partnerships with key operators and service companies, Kevin believes Brinker's unique technologies can help clients gain market share by using new solutions to solve common problems.
In addition, Brinker is investing a great deal of money in helping to bring clean drinking water to the developing world. The organisation is devoting a large portion of its revenue to this cause and it's sending engineers to assist in the building of wells and waterways. The platelet and plasma technologies have great advantages in developing countries as they prevent the need to dig up stretches of road in order to locate leaks, again saving time and money. Brinker's evolution into the water industry has seen it establish Brinker Water, give presentations to the House of Lords and gain customers in France, the Middle East and the UK where these major water companies use platelets to fix leaks in their pipelines and drinking water networks.
"Our technology has achieved a lot throughout the industry to increase customers uptime, which in the current climate of economical turmoil is vital. A very recent job saw us help an operator realise over $5 million in uptime in one day. It is one of those unsung heroes that's a valid, credible proposition to solving a common, but often debilitating, problem and we are doing it in more and more places. We aspire to be recognised as the market leader in delivering uptime through highly engineered scientific solutions," Kevin concludes.
Brinker
Products: Engineered leak solutions