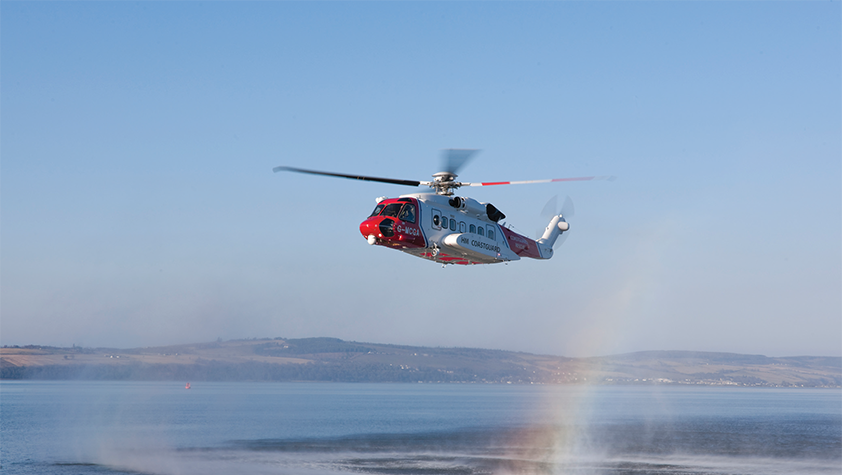 Flying high
Bristow Group is the leading provider of helicopter services to the worldwide offshore energy industry based on the number of aircraft operated, and one of two helicopter service providers to the offshore energy industry with global operations.
Bristow Helicopters Ltd. is an affiliate that has operated in the UK and Europe for more than 50 years, primarily providing crew transport services to offshore drilling rigs and production platforms in the North Sea.
Bristow Helicopters Ltd. also has a long history of providing search and rescue (SAR) helicopter services in the UK, starting in 1971. The company then went on to deliver SAR services for HM Coastguard from four bases, Stornoway, Sumburgh, Lee-on-Solent and Portland, until 2007. In 2012 the company was awarded the UK Gap SAR providing SAR helicopter services from bases in Sumburgh and Stornoway, starting summer 2013. In March 2013, this mandate was expanded when Bristow Helicopters won the contract to deliver SAR services to the UK.
Bristow Helicopters' history in SAR is exceptional, with more than 44,000 SAR operational hours in the UK and over 15,000 SAR missions, during which more than 7000 people were rescued.
The company has also led the industry in introducing new aircraft types and technology to the civil market. Some of the SAR equipment it introduced has become the industry standard, resulting in Bristow Helicopters being recognised with the Queen's Award for Innovation for its technical developments.
The company's long and successful tenure in SAR, its leadership in advanced technology and its commitment to operational excellence and to delivering world-class service contributed to it having been awarded the UK SAR contract.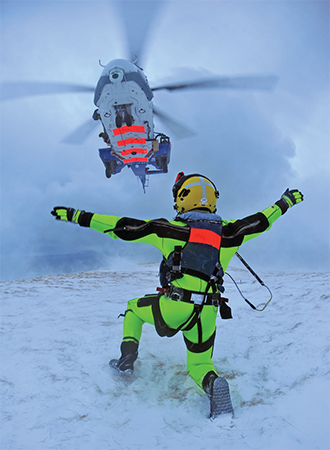 Mike Imlach, Bristow Helicopters' managing director, explained that this is a ten-year contract that begins in 2015. "To service this contract we will commission 22 advanced technology aircraft, the Sikorsky S-92 and the AgustaWestland AW189." These helicopters are fitted with state-of-the-art SAR support technology and offer significantly improved capabilities when compared to the SeaKing helicopters they will replace. "The technologies we are introducing have never been used before in SAR operations and will permit us to deliver a higher level of service and extended coverage," Mike emphasised.
Under the new contract, the company will operate from ten bases across the UK, strategically located near areas of high SAR incident rates. New facilities will be established at Inverness, Manston, Prestwick, Caernarfon, Humberside, Newquay and St Athan. Existing facilities at Lee-on-Solent and Sumburgh will continue to be used, and the base at Stornoway will be refurbished. The base locations and equipment will allow the ability to immediately surge up to seven aircraft simultaneously to a single incident.
Bristow will create approximately 350 new jobs to support the contract, with about 55 per base, comprising of pilots, engineers, rear crew and also support administration staff. A transition agreement with the Ministry of Defence will ensure continuity of service and experience for military personnel transferring to the new operator. "Existing expertise and local SAR knowledge is immensely valuable and we will ensure that this is not lost," said Mike.
In May, Bristow is touring existing military bases in a recruiting effort co-ordinated closely with the Ministry of Defence. "Bristow is bringing a SAR helicopter and a team that includes pilots, engineers and rear crew," said Mike. "For staff currently working on military bases that are discontinuing SAR, we are offering the opportunity to come on board with Bristow after suitable training and selection."
In addition to hiring experienced SAR talent, Bristow also envisions a benefit to local communities in which Bristow will operate. Mike continued: "We are very committed to supporting the communities around our bases and anticipate our new staff will live in and become part of these communities. We also plan to use local services wherever possible," he added.
Bristow Helicopters' oil and gas operations continue to be robust and very active. Mike noted that this area had been dominated over the last six months with the issues surrounding the Eurocopter 225. After the controlled landing of another operator's EC225 into the North Sea in October 2012 – the second incident in six months – authorities suspended the industry's global fleet pending further investigation.
"The fact that the aircraft is suspended has created a shortage in capacity, and because of our disciplined financial management, we were able to respond quickly. We've introduced additional Sikorsky 92s in oil and gas mode and we have also put in some of our AS332 Tigers back to work as well."
Mike also noted that the company is going to be the introductory client for the new AgustaWestland 189, which it regards as a potential replacement for the AS332. "We hope to take delivery of the first oil and gas certified aircraft towards the end of this year to go operational in early 2014. We are working with some oil and gas operators to secure work for that aircraft." He added: "This also ties into the search and rescue aircraft we were discussing, as the AgustaWestland 189 is going to be used for SAR across the UK."
Mike believes Bristow Helicopters is well positioned to do well in a helicopter transport market that has been growing increasingly challenging. Whether it's expanding into SAR, or helping its clients deal with the EC225 situation in the oil and gas sector, Bristow has shown resilience and responsiveness to its clients and government agency partners. Part of this success is the company's ability to anticipate future needs. Mike cited one example: developing the talent pipeline with sustained recruitment and a dedicated apprentice programme. "We have commenced a scheme with a charity institution where we put selected cadet pilots through the Bristow Academy and training scheme," he explained. "In parallel to that we are running a sponsorship programme to introduce further cadet pilots because of the increased activity we see going forward."
In addition to recruiting, crew training has become a major priority. "We have leading edge simulators in Aberdeen where we train pilots. We have a new Sikorsky 76C++ simulator being installed at the moment that should be operational in May," he said. "We are also planning for an AgustaWestland 189 simulator to be based in Aberdeen to service both the search and rescue and the oil and gas brackets."
With the oil and gas industry expanding into deeper waters, and SAR operations beginning in 2015, Mike expects Bristow Helicopters to be very busy in coming months. "Overall this is one of the most buoyant periods we have experienced, and I think we are putting together a pretty good success story."
Bristow Helicopters
Services: Helicopter services