High fliers
It is for more than half a century that Bristow Helicopters has been providing some of the world's leading transportation, production management and related services, with a specific focus on the oil and gas industry.
Bristow's excellent reputation was further reinforced when the business recently secured the contract to provide Search and Rescue (SAR) services in the north of Scotland for the UK Government.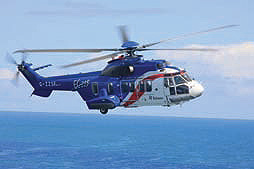 In fact, in the basic terms of numbers of aircraft operated and global presence, the business can easily be considered as one of the energy industry's leading helicopter service providers in regions including the Gulf of Mexico and the North Sea, Alaska, Australia, Brazil, Nigeria, Russia and Trinidad.
It has been over a year since European Oil and Gas Magazine last featured Bristow Helicopters, which is a UK-based affiliated company of Bristow Group, and as Jeremy Akel, senior vice president of global operations explains, there have been a number of developments at the business: "I think that the key point we have witnessed has been a significant growth in our business activity driven by customers' need for safe and reliable helicopter services". Firstly, the European market, which is fundamental to our business, is continuing to grow at a good pace, but at the same time we have also seen an interesting growth spike in the Brazilian market as the energy sector there develops. We had noted this previously, when in 2009 we made an investment in a Brazilian helicopter company called Leader, which we subsequently concluded as the market expanded.
"In terms of other growth areas, the Gulf of Mexico was relatively dormant for us, as it was for operators in a number of different areas, but it is starting to show signs of increased activity as confidence is restored in the area. The last area of particular interest for us recently is the Gulf of Guinea in West Africa, which we forecast to expand considerably in the coming years."
While the developing market may have provided opportunities for the company to expand, one key factor that hasn't changed at Bristow Helicopters is the company's dedication to providing its clients with the safest and most efficient helicopter transportation in the world. The company brands its safety programme 'Target Zero', which is based on the philosophy that genuine commitment to safety comes not only from systems, procedures, equipment and training, but also from company culture.
"What really distinguishes us from many of our competitors, we believe, is our client promise and our dedication to safety – it always comes back to this idea no matter what the project or the operation," says Jeremy. "Safety is always number one in our minds, and is something that we track actively alongside our reliability and availability of aircraft so that when the client calls needing something slightly different or unexpected, we are able to respond quickly and to deliver a consistent service that exceeds expectations.
"In fact, recently we have even been able to improve our safety record further, which of course is an important development to us," he continues. "Essentially, we measure safety on three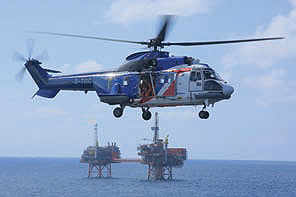 dimensions – accident rate, recordable accidents, and lost work cases. Our air accident rate continues to be well below the oil and gas industry average, which is something that we are extremely proud of. Our recordable accident rate, which is similar to industrial or work-related type incidents, is also continuing to drop at an acceptable rate.
"Another recent development within the business, again, linked to the demands of our clients, is a programme that we have rolled out called 'Client Promise'. This is very much based on our belief that our clients are discriminate buyers of helicopter services that will not just procure on cost, but rather on other criteria such as safety, reliability and service, which is why the previously highlighted performance improvements are so important to us. So, we actively track all the various key performance indicators in order to ensure that we are the very best in the industry."
In order to achieve this industry leading position Bristow, as with many other businesses, places considerable emphasis on the continued training of its employees. The company operates a state-of-the-art training facility at its site in Aberdeen, for which it has recently acquired a third flight simulator. "This investment was primarily brought about by our internal demand for simulator training and to meet the demands of new technology and practices for our aircraft," comments Jeremy. "We already have a very impressive training and simulator facility, but we made the decision to invest further to continue to train our captains and crew to a world-class level. We hope to get the simulator completely operational by 2013 and while it will be used first and foremost for internal training we do offer some third party work from the facility for other operators around the world."
With Bristow's fleet in continuous operation, the company's project portfolio is too large to point out specific contracts or projects, but Jeremy is keen to highlight one recently acquired contract: "The announcement this year of the department of transport to award us the SAR (search and rescue) services in the North of Scotland is something that we are very proud of, and represents a major milestone both commercially and operationally. Importantly, it reinforces our belief that it makes sense for clients to always looks towards Bristow when concerned about safety and reliability, which is one of the most important aspects in helicopter transportation. It really highlights the fact that there is considerable value in selecting Bristow services."
Clearly Bristow remains highly successful, with its record-breaking performance only enhancing its already sterling reputation within the industry. Looking to the future, Jeremy explains: "Most importantly we would like to maintain our lead as the premier helicopter services company in the industry. I think that as the industry develops, moving further afield into harsh environments and frontier regions it will place further challenges on helicopter operations. However, I am confident in our abilities and Bristow and as the industry develops Bristow Helicopters will remain at the top of the list when it comes to quality, efficiency and safety."
Bristow Helicopters
Services: Helicopter transportation