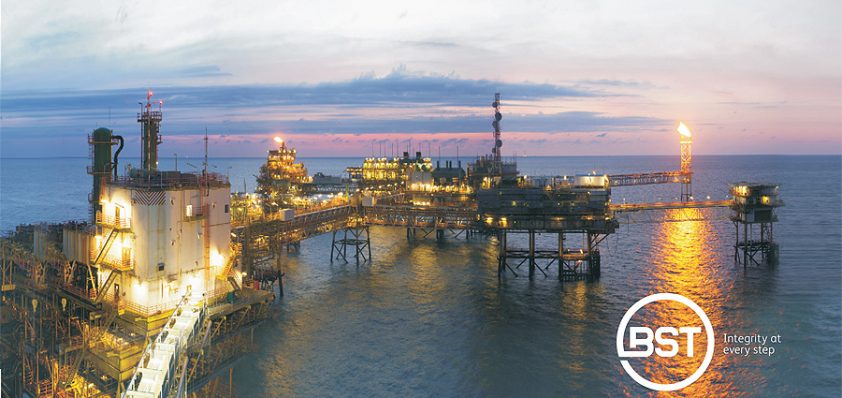 High integrity fasteners
With close to three decades of industry experience, BST Supplies Ltd (BST) has developed a reputation as a leading independent manufacturer of top quality and fully traceable, high-integrity fasteners that are used in a host of critical applications in harsh environments. The business was founded by its current owners Tony Lawless and Stuart Mee during 1987 and has since grown to employ some 110 members of staff with a turnover of over £10 million per annum.
The company was previously featured in Energy, Oil & Gas magazine during October 2015, during which time BST had recently opened a new in-house testing laboratory. Over the following months the outlook has remained promising for the company, with positive audit results and the on-going development of its on-site facilities. "BST has seen customer growth since 2015, securing additional major OEM approvals in several market sectors as a direct result of audits to on site processes and working practice," Sales Manager, Simon Peaty explains. "The company has also seen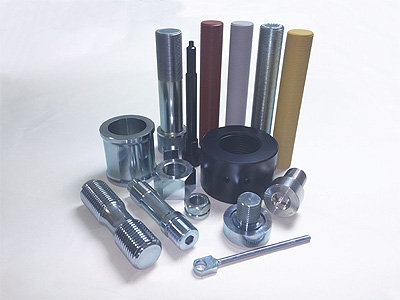 its in-house testing laboratory gain BSEN 17025 approval for a number of in-house testing processes and has recently installed a self-sufficient NDT facility with operators fully qualified to both PCN and ASNT Levels."
BST Supplies manufactures a comprehensive portfolio of premium fastenings and machined components, whether they're dimensionally standard components made from specialist materials, or unique design components constructed from standard materials. Since the business was founded, BST has maintained a high level of focus in delivering high-integrity, superior quality engineering and fully traceable nuts, bolts, fasteners and CNC precision machined components. Its proven reputation in supplying world-class engineered products has allowed BST to build a strong presence within some of the world's most demanding market sectors, including the oil and gas, nuclear, defence and marine and power generation industries.
While BST does not design the fastenings that it manufactures, it does provide professional and expert guidance to the development of new components to meet new industry regulations. Therefore the company is able to offer clients confident peace of mind and the guarantee that their safety critical applications will be fully protected. BST fastenings are high integrity, full traceable and manufactured using only the highest quality EU raw materials. It is not uncommon for clients to demand fastenings that will last for as long as 25-30 years and that are often incorporated into equipment that is not easily accessible, meaning that the exercise of reaching units for replacement or repair is very costly. As such, clients operating within technically demanding and remote environments recognise the value in investing into a reliable fastening solution that provides the dependable and robust nature that they need.
Throughout its history BST has continued to invest into the development of the business, beginning with the purchase of modern CNC multi axis machines and the establishment of a full in-house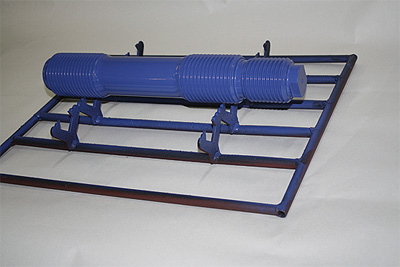 manufacturing plant early on in the company's development. During the subsequent years, as BST has continued to grow the company has further re-invested a significant percentage of its profits in to the acquisition of new machines and infrastructure. In recent years, these have included the introduction of a new computer system and the building of its on-site UKAS approved laboratory. By maintaining a full manufacturing facility, BST is able to control the entire manufacturing process, from sourcing EU raw materials to delivering the final fully certified product.
In the past decade operators within the oil and gas industry in particular have further recognised the importance of high-integrity fasteners in the protecting their assets, resulting in significant growth for BST in this sector as a trusted supplier. "Our business has seen considerable growth as a supplier to the oil, gas and subsea markets over recent years, with EU raw materials and fully traceable fasteners being increasingly in demand. BST has become a supply partner to companies such as FMC Technologies, Aker Solutions and GE," Simon reveals. "We have as a result of 'dedicated on time delivery' and 'right first time' quality expectations, seen global growth of BST's product to customers with a global presence."
Its dedication to providing the highest levels of excellence from the board room to the shop floor, has established BST as a world-leader in the supply of premium quality fastenings that continues to welcome new customers. While the market remains depressed in the wake of the current low price of oil, the company has taken the opportunity to consolidate its leading market position to enable it to further develop its service offering. "In the current market, BST has taken the decision to restructure itself and invest in capital equipment. We have used this lean period to improve the strength of our internal team, make additions to CNC machine equipment / software and set up our own NDT facility so that we can offer our customers a greater service from order placement right through to final delivery," Simon concludes. "BST are working toward gaining API 20E accreditation to further expand our portfolio of product to an ever-growing customer base. Our customer is at the heart of everything we do, as an independently owned company we believe that investment is the key to the future success. As such we are willing to position our business ahead of our competition by continued investment in the company's people, processes and equipment."
BST Supplies Ltd
Services: Fully traceable, high-integrity special fasteners