Byco – Be the change!
Nine days into the new year, Byco Petroleum – Pakistan's largest oil refining company – had a remarkable occasion to celebrate. On 9 January 2020, the petroleum organisation, also involved in marketing and logistics operations, marked its 25th anniversary. Founded by Mr Parvez Abbasi and his son Amir Abbassciy with the vision to make Pakistan self-sufficient in energy production, Byco has grown continuously to become the largest of its kind by installed capacity, working tirelessly to accomplish its mission.
Reflecting on the milestone reached by the company, Amir, who is currently its CEO, shared some of the most significant events in Byco's history to date. "Innovation is at the heart of everything we have aimed to achieve. We launched our first refinery in 2004 with a capacity of 18,000 barrels per day. Three years later, we introduced our first retail outlets in Sukkur and Rawalpindi. Then, in 2012, we commissioned Pakistan's first, and still the only, Single Point Mooring (SPM) – a dedicated deep sea floating port for petroleum shipments deemed a strategic national asset, which has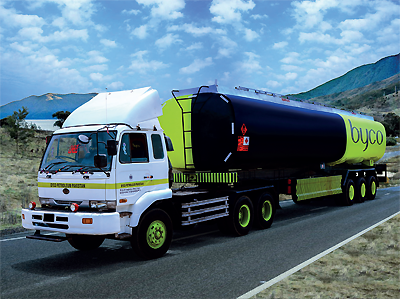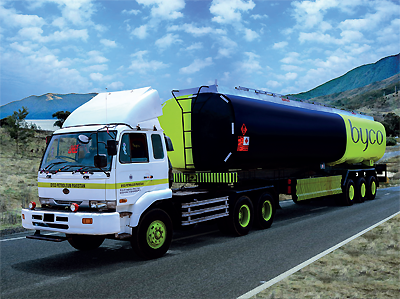 safely imported 11 million tonnes of crude oil so far, come rain or shine, even in South Asia's storied Monsoon seasons. As the only floating liquid port in the country, the company has taken care to employ a round-the-clock crew dedicated to the safety and security of the buoy and vessels in and around the SPM's anchorage area."
Amir continued: "We also have 389 retail outlets across the country, with about half of our products sold through our own marketing channel. We have achieved remarkable success over the last 25 years, but this is not to say that we have not had challenges along the road. On the contrary, we have faced, and continue to face, more serious issues than any other refinery, but we have always met these bravely and head-on."
Pioneer in Pakistan
Amir also praised Byco's team for their role in the company's rise to its current position. "I have an unrelenting trust in our potential to become a great strategic asset thanks to the capabilities of our dedicated, hard-working, and loyal team. Though we have realised many a dream and steadily taken steps towards our vision, our path to the future has only just begun. Leveraging our employees, who are our biggest strength, we intend to reach even greater heights in the future. We will achieve that by diversifying our revenue streams, expanding our refining capacity, and making our business model future-proof by investing in and upgrading our facilities and infrastructure."
Shortly after its Silver Jubilee, Byco registered another memorable first in its history. The company became a pioneer in Pakistan by exporting high sulphur furnace oil (HSFO). By doing this, it has potentially found a solution to the long-standing problem that the country's domestic refineries have encountered since its fuel mix has evolved, the latter throwing the country's entire oil industry into a crisis.
With the local demand of HSFO dwindling and the passing of the new IMO regulations on 1 January 2020, furnace oil demand has almost disappeared, but Byco's initiative to export HSFO could restore some hope for the industry. At the end of January, the company loaded the first consignment of 25,000 metric tonnes on to the Roy Maersk vessel at Keamari Port.
"We believe that in every challenge lies an opportunity, and we have always advocated change. In fact, our motto is 'Be The Change', and we have stayed true to it in our work. Innovation is the key that will lead Pakistan to becoming self-sufficient in energy production and we are pleased to add another first to our growing list of innovations," said Fayaz Ahmad Khan, Byco's Vice President of Commercial, upon the revelation of the news.
Digital initiative
As well as furnace oil, Byco's refining capacity of 155,000 barrels a day enables the company to convert crude oil into various other saleable components, too. These include liquefied petroleum gas, light naphtha, heavy naphtha, high-octane blending component, motor gasoline, kerosene, jet fuels, and high-speed diesel.
To support the side of the business that covers the conversion of light naphtha into premium motor gasoline (PMG), Byco formed its wholly-owned subsidiary called Byco Isomerisation Pakistan (Private) Limited (BIPPL) in 2014. The latter then acquired an isomerisation plant with a processing capacity of 12,500 barrels per day from Byco. Rashid Badruddin, Byco's Vice President of Operations commented, "Byco's Isom is the largest unit of its type in Pakistan and since its installation, Byco's PMG volumes have increased five-fold. Moreover, PMG from the isomerisation facility is more environmentally-friendly due to the unit's ability to convert the hazardous unsaturated compounds (benzene ring) into non-hazardous saturated compounds, i.e., cyclohexane ring."
Byco is benefitting from the newly-established partnership between Byco and Bank Alfalah, a leading bank in Pakistan, which will see the launch of digital payments across the former's retail outlets. Together, the two entities aim to break the shackles of financial marginalisation by digitising the retail landscape in Pakistan.
Zafar Shahab, Byco's Chief Financial Officer, welcomed the collaboration: "I welcome the partnership between Byco and Bank Alfalah to roll out Alfa digital payments across our network of outlets, beginning with all 31 stations in Karachi. We hope to expand the use of digital payments comto facilitate our customers and also better document the economy."
Friendly culture
The dramatic changes in the socio-economic environment inhabited by Byco forces the company to constantly reinvent itself. Azfar Saeed Baig, Vice President AHR at Byco, has confirmed that the organisation has transformed considerably over the last five years. Despite the challenges related to the phasing out of HSFO demand and the constantly evolving fuel standards, Azfar expressed his confidence that Byco has the size and scale to take on these issues, relying on its in-house expertise, experience, and skills.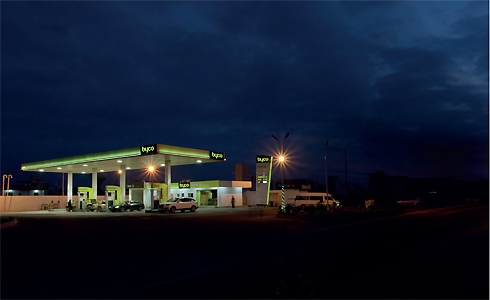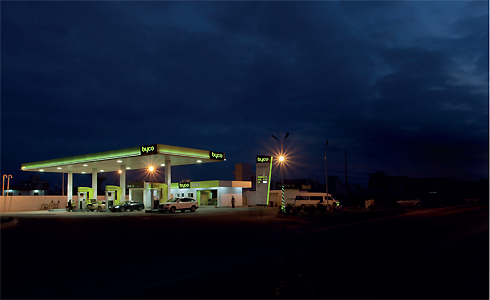 "One of the key strategies to enable our industry to surmount such challenges is to develop our human resources," Azfar reasoned. "Only a visionary and result-oriented leadership, together with highly professional teams, can take the refining industry to new heights. We are committed to preserving a company culture where employees feel like part of a family when they work here. We have a very friendly and warm environment where our staff are supportive towards each other."
Discussing the potential difficulties Byco may have to address in regards to attracting and retaining new talent, Azfar posited: "With more and more millennials and now Generation Z joining the workforce, companies will have to adapt themselves and offer an experience that is at once stimulating, challenging, and rewarding. In my view, this is the way futuristic companies must take on the challenge of talent management that we have already begun to face."
Byco incorporates innovation in its approach to sustainability as well. The year 2025 has been marked as the year when Pakistan might turn from a 'water-stressed' country to a 'water-scarce' country. Having only a 30-day water storage capacity, while the water shortage is at 106 million gallons per day, the need to conserve and reuse water has become more pressing than ever.
Carbon neutral ambition
Placing sustainability at the core of its values, Byco has sought ways to tackle Pakistan's water scarcity challenges. In November 2019, the company signed a memorandum of understanding (MoU) with the United Nations Development Programme (UNDP) to undertake a series of water conservation initiatives by saving water normally wasted at car wash stations, and reusing it. Having developed a cost-effective water recycling prototype that recycles 5000 litres of water, the UNDP was lent a hand by Byco, with the latter committing to expand the installation of the waste water recycling plants at car washes across its retail network.
Byco is conscious of global warming and therefore has adopted an innovative approach to addressing the challenge of carbon emissions as well. "By planting Urban Forests using the Miyawaki Method, developed by the renowned Japanese horticulturist Dr. Akira Miyawaki, Byco intends to offset its carbon emissions completely and become Pakistan's first carbon neutral oil company," Azfar comments.
Throughout its first quarter century, Byco has demonstrated an impressive nimbleness and adaptability, in the face of the very tough conditions it has had to grow its business in. The challenges have tempered the company's spirit and led Byco to develop a strong resilience, inspiring a confidence in its team that it has the historic experience to successfully surmount headwinds. Byco knows that problems will arise in the course of doing business. Strategies must be evolved accordingly, and ways of thinking business com– reassessed. Renowned for its proactive approach and trusting of its workforce, however, the company looks poised not only to weather brewing storms but continue to thrive in the years to come.
Byco Petroleum
Services: Oil refining; petroleum marketing; petroleum logistics