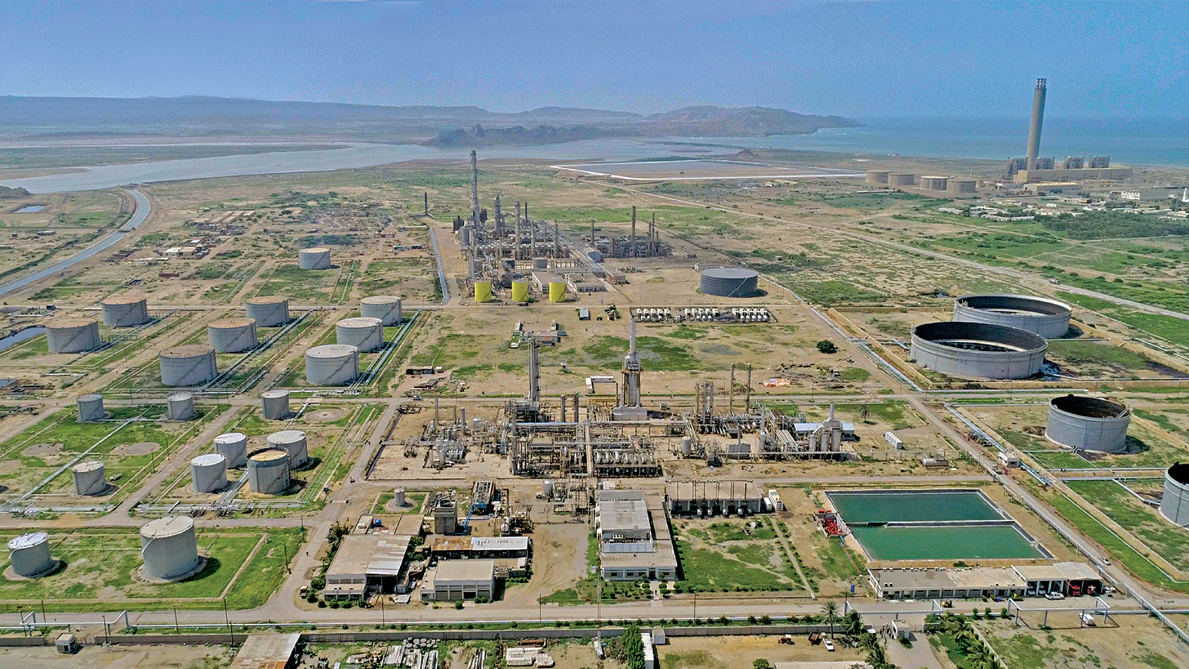 Embracing change
When Byco Petroleum Pakistan Limited – Pakistan's leading petroleum company, engaged in the businesses of oil refining, and petroleum marketing and logistics – last featured within Energy, Oil & Gas, it was early 2020. Needless to say, in the time since a great deal has changed throughout the world, which makes the question of how the company has performed in light of the challenges presented by the Covid-19 pandemic foremost in the mind when speaking with Byco's Chief Executive Officer, Amir Abbassciy.
"The global pandemic caused unprecedented disruption to trade and commerce in 2020, challenging the business models of even the strongest of companies, and this was no more pronounced than in the world's petroleum industry," Amir begins. "While Byco was not immune to the suffering felt by other companies within the industry, what we did was weather the storm through a combination of the prudent management of costs and focusing on efficiency.
"Though we suffered a loss in the financial year of 2020, during 2021 we have seen things beginning to improve, as businesses have adjusted more to the 'new normal'. International oil prices have risen – reflecting strengthening economies and growing demand – and the consumption of refined petroleum products in Pakistan has also grown, although margins have remained under pressure due to narrow spreads on gasoline and diesel. In Byco's financial results for the nine months of the current fiscal year, the company reported a profit despite very challenging operating environment, reinforcing its hope of better days ahead."
The country in which Byco operates – Pakistan – is currently in the process of a major metamorphosis when it comes to its oil and gas sector, and as such the company finds itself at the heart of this transformation. Fortunately, as Amir goes on to highlight, this is an organization that has been imbued with the spirit of innovation ever since it was founded by his father, Parvez Abbasi, in 1995. "The world is exploring alternate energy sources, responding to climate change, and evolving new business models, and so is this company. We are also intensifying our investment to further modernize our business and to cater to tomorrow's petrochemicals and energy requirements in Pakistan.
"To provide you with some historical context," Amir states, "we were the first company in Pakistan to conceive the developing of our own floating liquid port, our Single Point Mooring (SPM), in the deep sea. Situated some 15 kilometers from our refinery, our SPM can be used to import and export both crude oil and refined petroleum products. The SPM is connected to Byco's storage tanks through 3.5 kilometers of onshore pipelines, and 11.5 kilometers of pipeline laid on the ocean bed. Since the SPM is in the deep sea, with a depth of 25 meters, this allows considerably larger vessels to moor here, as compared to any of Pakistan's other ports.
"Our SPM also affords Byco significant competitive advantage as a result, including through economies of scale of bringing in larger parcel sizes and decanting them quicker than can be done elsewhere. Our SPM therefore is a great national asset of strategic importance for the country."
Special passion
In 2007, Byco also inaugurated its first retail outlet in Sindh province. Since then it has developed into one of the top five players amongst the dozens of Oil Marketing Companies that are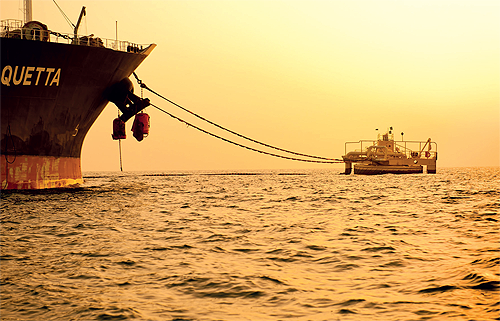 operating in Pakistan in terms of market share. Indeed, today it has over 450 retail outlets across Pakistan, and hopes to become a very significant player in the market.
"In this manner," Amir continues, "Byco is in a process of constant reinvention, adding new product lines and upgrading and expanding our capabilities. Most recently, we partnered with Pakistan's leading online shopping site, Daraz.pk, to create an online store, where our customers can have our lubricants delivered to their door, with same day delivery in many cases in Pakistan's major urban centers. We are also planning to diversify our business model by setting up an aromatics plant, which we feel will help to satisfy Pakistan's growing demand for petrochemicals."
Byco's belief in its industry's future is demonstrated in its investment plans. A prime example of this would be its 'Upgrade – 1' project, which was devised by its board and senior management team as a way of moving away from furnace oil and towards becoming a deep conversion refinery operation.
"The major elements of the Upgrade – 1 project are to install Pakistan's first Fluidized Catalytic Cracking (FCC) unit, along with its associated units, and also a Diesel Hydrotreater & Desulphurization (DHDS) unit," Amir details. "The FCC will help us to convert furnace oil into more valuable, high quality gasoline and diesel, while the DHDS will reduce the sulphur content in our diesel, making it more environmentally friendly, and adhering to recently upgraded environmental standards in Pakistan. Together these upgrades will enable Byco to produce Euro-V fuels."
In 2020, Byco celebrated what was its 25th birthday, causing Amir and the rest of the team to reflect on what has made it the success story that it remains today. "Byco believes that people are its greatest asset, and I personally believe that there is a special passion within our people, which sets us apart as a company. With that as one of our core values, we are committed to establishing and maintaining an enabling culture where our employees are part of a family; the Byco Family. In our vertical of energy, Byco is unique in that we have a very friendly working environment where our employees are supportive towards each other while being very focused on achieving the vision that we have collectively laid out for ourselves.
"As more and more new team members are recruited from the Millennial age group, as well as Generation Z joining the workforce, companies must adapt themselves and offer an experience that is at the same time stimulating, challenging and rewarding. This is the way forward looking companies must take on the very serious challenge of talent management that we have already begun to face."
Company rebrand
Throughout the course of its quarter century history, Byco has also believed in innovating through what it calls its sustainability strategy. "We have strategically focused our sustainability efforts over the years, particularly towards those communities adjoining our plant," Amir states. "The area of Mouza Kund, Hub, in Balochistan, is extremely deserving of support. With very little activity in the area and a lack of social services before Byco was established, we have provided the people of the area significant job opportunities, as well as social services, including water ATM's, a clinic, and ambulance services. Additionally, Byco has spent considerably on building up the roads in the area, which regularly get damaged with the monsoon rains."
Byco is also understandably conscious of climate change and has therefore decided to mitigate its carbon emissions by planting trees in collaboration with private sector partners. "Our strategy is driven by efficiency and based on the premise that both the reduction and removal of anthropogenic emissions is essential in order to achieve net-zero emissions," Amir adds. "As a result, Byco has planted thousands of trees in recent years at and around its refineries, and in Karachi as well. Additionally, we are currently studying other highly efficient carbon capture and storage initiatives too. One which has piqued our interest is seaweed farming and macroalgae. Studies show that coastal ecosystems can sequester up to 20 times more carbon per acre than land forests, with the added benefits of being fireproof."
Bringing ourselves up to date, 2021 has seen the company make an especially important decision to rebrand itself from Byco to Cnergyico Pk Limited. As Amir goes on to conclude: "We are intensifying our investment to further modernize our business and to cater to tomorrow's petrochemicals and energy requirements of our nation. To commemorate this investment, we are rebranding ourselves as Cnergyico Pk Limited to reflect our new positioning in the industry. We aim to create synergy in the energy vertical, leveraging our strengths and new forms of energy that are developing both locally and globally."
Byco
www.byco.com.pk
Services: Oil refining, and petroleum marketing and logistics