Calfrac Well Services believes pressure pumping is secure for the foreseeable future
As of December 31st 2022, the combined horsepower of Calfrac Well Services' (Calfrac) fleet sat at approximately 1.2 million hp. This makes it not only the biggest Canadian-headquartered pressure pumping company, but also one of the largest hydraulic fracturing enterprises in the world. In addition to this, the business employs 17 coiled tubing rigs and 11 cementing units in serving its primary markets across the Americas.
"Calfrac has established itself as a returns-focused key energy services provider in Canada, the US and Argentina, with a strong reputation for expertly executing high-quality, safety-driven operations," states Pat Powell, Chief Executive Officer. "The company was founded in southern Alberta in 1999 and has grown steadily ever since, with a state-of-the-art fleet to serve its primary markets. Our brand promise is to 'do it safely, do it right and do it profitably,' and our broad customer base and strong relationships with the world's leading oil and natural gas exploration and production companies are a testament to our delivery of that promise.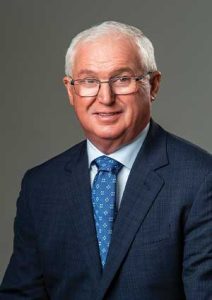 "In terms of our more recent technological investments, and alongside our global cloud-based enterprise resource planning system, we have incorporated the latest vibration monitoring equipment across our fracturing fleets in the US. We are planning to extend its use to all of our operations across North America throughout 2023, as it has literally transformed the way that we manage our tools and machinery, and increased our efficiencies whilst reducing our maintenance costs. We are also looking to revitalize our operational technology systems and field communications capabilities."
Calfrac is a customer-centric business that is driven by the unique requirements of its clientele and measures its success in customer satisfaction and the resultant long-term relationships it develops. Its highly experienced field teams excel at working alongside clients to form a deep understanding of the specifics of their projects, before tailoring innovative and practical solutions to meet their needs. To deliver optimal solutions for each project, Calfrac built and utilizes its critical supply chain networks to successfully execute on a daily basis within the energy sector. Pat describes: "We work closely with our vendors to ensure the supply of a multitude of goods and services that are critical to meeting our operating needs while on location. From international chemical suppliers to specialized component manufacturers to class one railroads and local logistics providers, all aspects of our supply chain are essential to our ongoing success."
Best-in-class services
With regards to the wider communities in which it serves, the company provides charitable support to a number of causes throughout the year to bolster its position as an integral member. Through donations and volunteering, the organization aids initiatives that focus on environmental, educational, Aboriginal and social services, as well as the arts, culture and community sport.
The enterprise demonstrates the same humanitarian attitude towards internal stakeholders and employees, as Pat details: "We invest in our workforce through extensive training programs to ensure that they deliver best-in-class services to our clients. This often means customers seek us out to execute their own development initiatives. Despite our continuous growth, we have steadily maintained a small-business style culture, where our employees take care of one another; this can often extend beyond work-related tasks to encompass community initiatives, such as lawn mowing or helping to raise money for others during emergencies.
"We are there for each other both on and off the job site, and reinforce this culture by encouraging people to pitch in and get involved in whatever is needed to complete the job at hand, regardless of role. Our Job Safety Analysis program is a proactive behavior-based approach to evaluating, applying, and communicating hazards prior to performing duties. The analysis consists of three main steps: breaking down the task to its simplest requirement, identifying the potential associated hazards, and determining the necessary action to minimize the chance of them causing incidents. The primary benefit of this
program is that it engages employees to think through each action thoroughly, thereby empowering them to make the right decisions.
"Moreover, we have a 16-element Health, Safety, and Environment (HS&E) management system, which is designed to measure, manage, and continually improve risk exposure through a four-step process: plan, do, assess and adjust," he continues. "Each element contains an objective statement, followed by listed minimum requirements that the Calfrac management team will use as a set of guiding principles in managing all HS&E processes. Excellence in each of these areas is essential to achieving our goal of incident-free operations under our brand's promise. We deploy safety measures such as multi-pump control screens and containments on site locations to minimize the impact of human or environmentally based incidents."
Improving operations
The business utilizes data-driven methodologies to manage its environmental impact and is working to constantly improve its operations by analyzing all aspects of its sites. Calfrac practices reduced truck traffic and uses wellsite produced water, rather than fresh, alongside minimized quantities of iron. It furthers its efforts by striving to capture any airborne silica that escapes during fracturing activities.
"We are leveraging our customer-focused laboratory services to continually evaluate and develop more environmentally friendly chemicals to be used in the field," Pat concludes. "In accordance with the green house gases protocol, we have been collating a baseline inventory of the business' Scope 1 and 2 emissions. These will stand to satisfy the pending requirements for climate-related disclosures as well as manage our energy transition risks and ongoing decision-making around equipment selection and fleet modernization. We believe that there will be a healthy demand for hydrocarbons as the world moves forward with its choice of energy and, as a result, there will be a significant demand for pressure pumping services in 2023 and beyond."