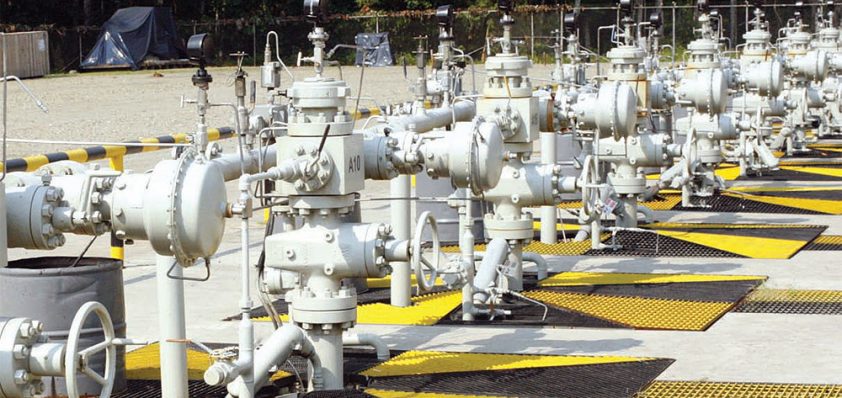 Cameron – Surface Systems
Scratching the surface
For leading oil and gas producers, the majority of which already count the company as one of their most important partners, Cameron is very much the surface systems wellhead and tree expert of choice.
Able to assist these producers in continually raising their performance, it does so through a combination of proven technical expertise, comprehensive solutions and its global manufacturing and service network.
Having been in operation for more than 100 years supplying wellheads and Christmas trees to the industry, Cameron has weathered a continuously changing market to become a world leader in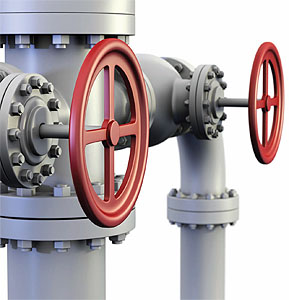 flow equipment products, systems and services for the oil and gas industry.
In fact with the company's business beginnings pre-dating those of the modern petroleum industry, Cameron has had the unique position of watching this evolution and building its own brand to perfectly match the market.
Although headquartered in Houston, Texas, today more than two thirds of Cameron's business takes place outside of the US through its network of over 300 global offices and 24,000 employees. Utilising this manufacturing, engineering, sales and services spread, Cameron works with drilling contractors, oil and gas producers, pipeline operators, refiners and other process owners on their pressure and flow needs with more than 60 strong product brands.
The phenomenal growth of the Cameron name, along with the wide variety of applications for its expertise has led the company to split its activities into three business segments – Drilling and Production Systems, Process & Compression Systems, and Valves & Measurement. Under these headings are a further 11 divisions, which includes Surface Systems as part of Drilling and Production Systems.
"Cameron – Surface Systems was formed approximately six years ago at a time when Cameron was rapidly evolving from being just a geographic organisation to a comprehensive business unit that supplied its product lines to all four corners of the world," explains president of Surface Systems, Gary Halverson. "While Cameron was certainly successful up until that time, in order to take itself to the next level the company required to place a greater focus on its various product lines. This thinking is what led to the establishment of several Cameron divisions including Drilling Systems, Subsea Systems and Surface Systems."
Like these other divisions, Surface Systems has successfully expanded over the last few years to become a global entity and in the process has diversified to become the market leader in its field of expertise: "This is a business that really delivers everything from a-to-z," Gary continues. "Cameron – Surface Systems is able to carry out low, mid and high tier, and critical service operations, as well as applications that range from 2000 to 30,000 PSI (pounds per square inch) working pressure. In addition to this, the division, as is common throughout Cameron, boasts a very large, comprehensive after market support business also known as CamServ™.
"Cameron is a very mature organisation in all the markets and regions in which it is present today and that has allowed Surface Systems to gain a strong foothold in all of the major areas of oil and gas activity. Maintaining its focus on working closely with both national and international oil companies, as well as independent operators, the division is always looking to expand into frontier markets; countries such as Iraq for example."
This desire to seek out new business opportunities, wherever they may be, is a perfect example of Cameron – Surface Systems' forward thinking approach and its ability to stay ahead of the curve. Another was its ability to recognise ahead of time the potential of unconventional plays in the US and further afield, and the massive opportunities these would present. A plan to capitalise on these discoveries was first put together some four years ago and has since proven to be extremely rewarding.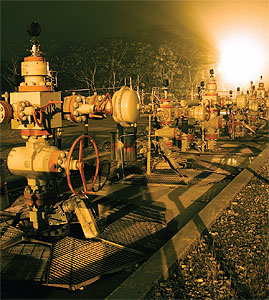 "Surface Systems, like the rest of Cameron, really excels when it comes to innovation and utilising new technologies," Gary highlights. "We are always looking to fill any gaps we identify in our product offering, while also striving to differentiate ourselves from the competition. This is something that is becoming increasingly important as wells around the world get deeper, hotter and experience higher pressures. With such trends becoming more prevalent, never has there been a more crucial time for oil and gas operators to be able to call upon a company like Cameron, which can confidently state that it has the equipment that can operate under such unique conditions."
In February 2011, Cameron made the announcement that it had formally acquired Vescon Equipamentos Industriais, a company with more than 40 years of experience manufacturing products for the Brazilian oil and gas industry. A manufacturer of onshore wellhead and Christmas tree systems, as well as API 6A and 6D, Vescon is an ISO 9001 and API Q1 certified business that also maintains API product certifications.
A natural fit for Cameron – Surface Systems as it related to the division's continued investment in the rapidly expanding Brazilian market, the acquisition of Vescon represented a strategic addition to Cameron's portfolio of products and services that extended and complimented its existing customer offering in the country: "At the time Cameron did already have a large subsea and drilling systems presence in Brazil," Gary says. "The acquisition of Vescon accelerated the company's penetration into the country's surface market. In the near year and a half since, this acquisition has more than met Cameron's expectations, providing core local content to an area of great importance to the oil and gas sector."
The Surface Systems sector has undoubtedly gone through a great deal of change in the last several years, the biggest of which is arguably the rise in significance of unconventional plays and the level of capital being invested in this area of the industry: "The Surface Systems market has grown significantly in recent times and this has been driven primarily by the unconventional sector and the successful marrying of horizontal drilling techniques with recently perfected hydraulic fracturing technologies. This has really been a game changer for the industry as a whole, one that compares with the move of companies into deeper waters and one that will continue to evolve, not just in the US but across the world."
Going forward, two particular areas of the business will continue to be of the highest priority for Cameron – Surface Systems: "The most important aspect of the company and the work it carries out is, and always has been, HSE," Gary enthuses. "A vast majority of those companies that do business with Cameron and its various divisions do so because of the peace of mind they receive from working with such a committed, HSSE conscious company. They also appreciate the superior customer experience Cameron provides and these are qualities that the company intends to maintain and improve on for many years to come."
Cameron – Surface Systems
Services: Surface systems