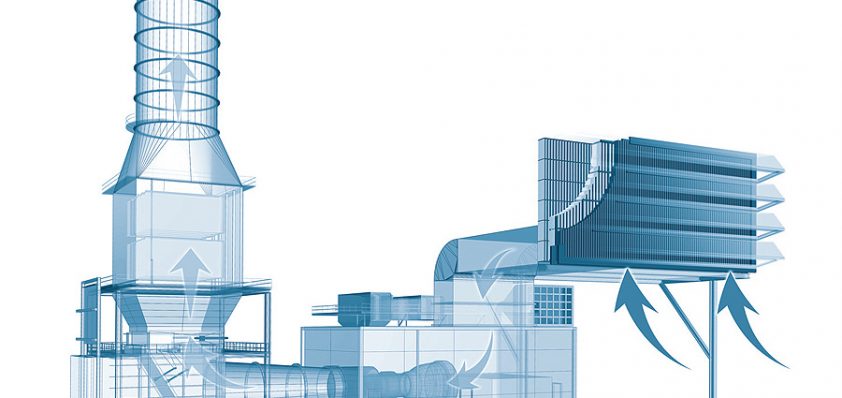 Filtering the market
Did you know that the history of air filters began with fire fighters?
Long renowned as one of the most dangerous jobs on the planet, early fire fighters had it especially tough. They had to go into a house to make a rescue with nothing but a wet cloth tied around their faces, until John and Charles Dean changed all that in 1823 when they patented their new smokeprotecting device. Air filters have undergone many changes through the centuries and have been used in various applications. With rising levels of pollution and production of sensitive equipment, it is becoming increasingly important to ensure fresh air is constantly circulated.
One company that has long ensured that this is the case is Camfil Farr, one of the world's largest and leading manufacturers of filters and clean air solutions. Generating sales of over SEK four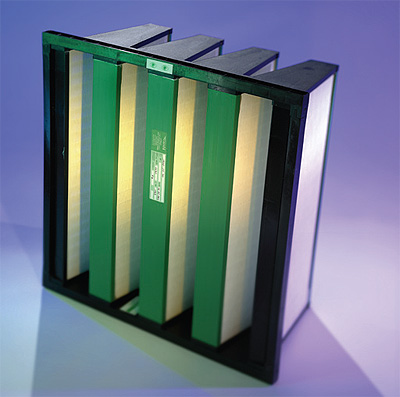 billion, its solutions are used everywhere, from offices to clean rooms for sensitive electronics production, to factories, hospitals and rotating machinery for power generation.
With an employee level of over 3000, Camfil Farr is a global company with 29 subsidiaries, 24 production plants and agents throughout Europe, North America and Asia. The company believes very much in a local force being a fundamental requirement, since air pollution always has local origins but can often have global consequences. Camfil Farr operates in four market segments: Comfort Air, Clean Air Processes, Safety and Protection and Power Systems.
Camfil Farr Power System's general sales manager, Jan-Peter Nilsson, explains further about the division: "We are a strong and reliable global supplier of filtration and acoustic packages for turbomachinery. Our solutions include air inlet and exhaust systems, enclosures, filters, ducting, fans, silencers and de-icing/cooling. Our one and only aim is to protect man, his machine, and his environment. We design and manufacture air filtration equipment for a large range of markets and applications. Protecting machinery such as gas turbines, compressors and diesel engines have, for more than 40 years, been one of our key segments. Air filtration and noise control equipment have been supplied to thousands of installations all over the globe, assuring reliable and efficient operation of power generation and other production processes.
"Our Power Systems group is co-ordinated between offices in Boras, Sweden, Brussels, Belgium, Bremen and Kreuzau in Germany, and Laval, Canada. In connection there are also subbranches in Dubai and the US. There are also plans in the pipeline to open new offices in China and India."
He adds: "The key strength of our business is that we are able to act as a complete supplier, providing for the entire supply chain with all necessary equipment for inlet air filtration, ventilation, inlet/exhaust silencer as well as the enclosures around the engine. And if required, we are also able to supply diverters and damper arrangements to direct the exhaust gas through a bypass stack or through a heat recovery boiler.
"Camfil Farr also has some unique filter products; especially our high-efficiency filters, which we are able to customise according to customer requirements and needs, as well as based on the wealth of knowledge we have gained throughout our years of experience of delivering for offshore installation and high humid environments. Furthermore, we are able to offer the necessary guarantees to meet both efficiency as well as noise requirements, amongst many others."
The supply of filtered combustion and ventilation air offshore is a technical challenge. In addition to the marine environment, with salt particles in dry and wet phases, there are also industrial contaminants, such as hydrocarbons, cement, shot-blast sand and drilling mud. In this environment, reliability is absolutely essential. Offshore filter systems are designed to clean process and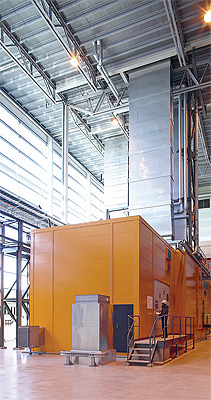 ventilation air on stationary and floating platform installations. High-efficiency filters clean the air and help ensure the reliability, efficiency and operating economy of the process.
Camfil Farr Power Systems supplies filters exclusively developed for rotating machinery. They are suitable for high humidity conditions, resistant to vibrations and pulsations, have high dust holding capacities and are efficient across a broad range. The company has two different types of filter systems for offshore applications, and they are based on two different principles in order to cope with salt in dry and wet phases.
Working alongside major OEMs, gas turbine and compressor manufacturers, is evidence in itself of the quality and reliability of the solutions provided by Camfil Farr Power Systems. Jan- Peter states: "One of our biggest customers is Siemens. We have a long-term agreement with Siemens in Sweden and Germany as well as Siemens in Houston, in the production of turbines in different sizes for their various different sites."
Jan-Peter says: "For the offshore business, our main product is made up of corrosion-resistant material, stainless steel and also lightweight aluminium or sea water resistant aluminium. This is a speciality of ours that has been introduced in the past to be used in offshore installations. Due to the experience we have gained from the offshore segment, we have developed a special high-efficiency filter, CamGT. This is developed for offshore and coastal installations, with high-efficiency, low-pressure drop and maintained performance in wet conditions. The filter is available in different efficiencies ranging from F7 to H12."
Looking to the future, Jan-Peter concludes: "We are setting our sights on Russia because we see this as a huge market to be developed. There are needs for new installations as well as retrofits on old installations that have been in operation for many years and are in need of refurbishment. Apart from Russia, we're also looking at growing opportunities in China, South America and Africa."
Camfil Farr Power Systems
Products Air filtration solutions