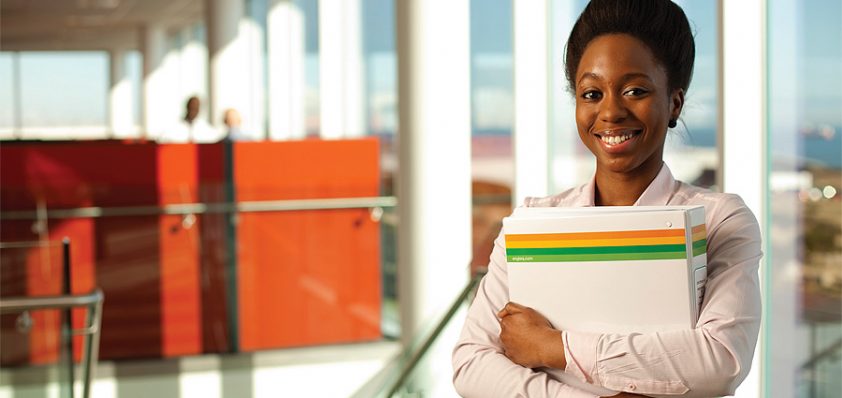 Celebrating 30 years – still going strong
The lower for longer price environment in the oil and gas industry is placing greater emphasis on the need for production efficiency and achieving sustainable operating costs. Operators also have to deal with managing ageing assets to ensure safe and optimised performance, which is CAN Group's field of expertise.
Celebrating its 30th anniversary this month, CAN Group has a successful track record of providing solutions to clients in low cost environments.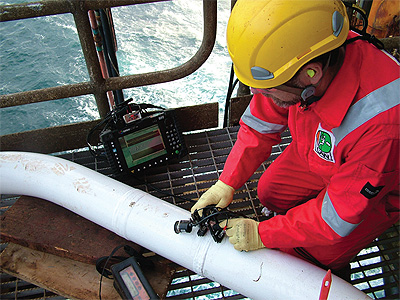 "CAN was born out of a recession," says Group Director, Innes Walker. "By initially offering rope access solutions we brought something to the industry that significantly cut the cost base during the recessions of the late 1980s. However, it quickly became apparent that rather than just providing abseiling to support other people we could expand our offering to perform these other services ourselves."
What followed over the next three decades was a steady expansion of CAN's service portfolio, beginning with mechanical trade services and moving into inspection and integrity management. 2013 marked a milestone for the business with the establishment of the ENGTEQ and VENTEQ business streams, to more effectively deliver its integrity management and vendor inspection operations.
Today, the company offers a comprehensive range of asset integrity services from inspection, NDT and integrity management through to quality assurance and quality control. Group Director, Adam Byrne comments on the competitiveness that this offering brings: "A key strength is our ability to tailor our service range to fit with client's needs, as one size doesn't fit all. Central to delivering this are our people. We have a very good team across the organisation, both on and offshore, and this is driven by a very solid and long-standing leadership team. We're one of the few organisations in the industry with 30 years of success under the same ownership and this is testament to the focus of our Chairman, Mike Freeman, who has always believed that a long-term view is the best approach and we believe that he has been proven right."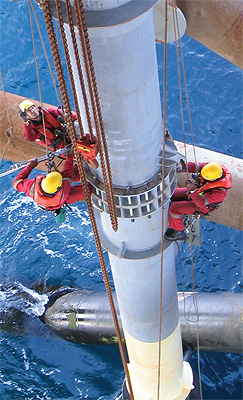 The result of such a strong foundation is a company that is able to operate efficiently in challenging cost environments. Despite the less than positive market conditions at present, CAN Group is confident that the market will eventually recover to a point where it can sustain itself in the longer term. When it does, the company's steady performance throughout the downturn, as it continues to deliver and tender for more significant projects, will put it in a good position to achieve wider growth. Innes notes, "I think the conditions are making the industry a lot more receptive to new ideas around different ways of working, new practices, new technologies and new ways of applying existing technologies."
Demonstrating this positive performance, in January 2016, CAN Group began a new three-year contract with an oil major for the provision of NDT and Inspection Engineering services covering its onshore and offshore facilities. "Our ability to provide a combination of services, drawing on the experience of our business streams has allowed us to offer this client a bespoke, life of asset service under this new contract," outlines Adam. "Our integrated approach means that we can provide a tailored service, which will ensure that the assets we are working on contribute to safe, efficient and productive operations off and onshore." At the same time, CAN also secured a significant onshore refinery-based contract, highlighting that the company remains active and successful in a wide range of market areas.
Developing this scope of activity and service offering will be a continued focal point over the course of the next 12 months for CAN Group. Adam highlights that over the coming months the company will be showcasing some additions to its service range that will mark entry into new market segments whilst complimenting its existing range. "In addition to this we anticipate a number of tenders to be awarded very soon so are excited to find out the outcomes of those," he says. "We don't rest on our laurels; it is important that we maintain focus on day-to-day delivery as well as the future."
In the longer term, building on the success of the last 30 years will be the defining feature of CAN Group as it moves forward. This will manifest itself in the continuation of a good service offering alongside value for money and further expansion to its service range, its existing clients, its international presence and its activity in other market areas. "We've been here for a long time and we are still going strong and there are a number of people and organisations who have been pivotal in CAN's evolution," Adam says on a concluding note. "Key amongst these are our clients, our strong management and staff and our experienced on-site workforce who are the foundation of our reputation. We look forward to developing this long into the future."
CAN Group
Services: Integrated service provider