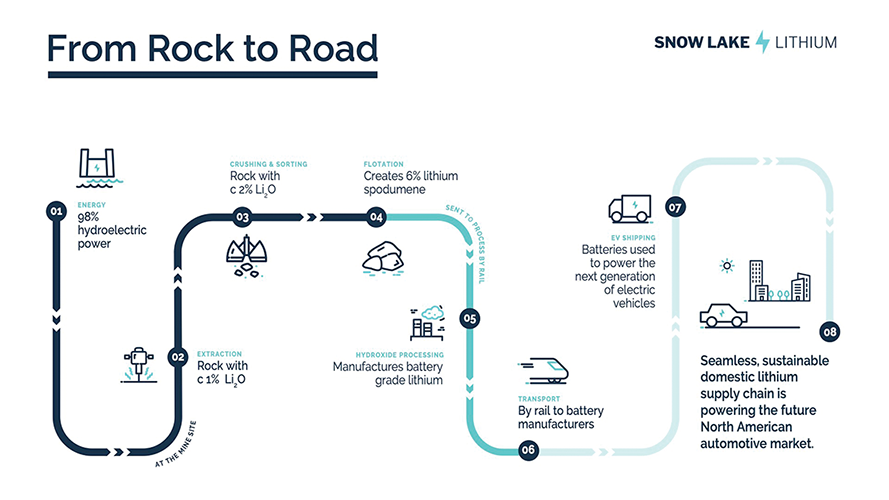 Philip Gross, CEO of Snow Lake Lithium gave some background to the decision: "We are facing a once-in-a-century industrial pivot as North America accelerates towards an electrified future. If we don't act now to secure a seamless lithium supply chain from rock to road, the North American car industry will not exist in ten years' time," he said.
"Our ambition is to become the first fully integrated, carbon neutral lithium hydroxide provider to the North American electric vehicle industry. We are developing the world's first all-electric lithium mine, operated by renewable power, and are currently looking for a joint venture partner to create a lithium hydroxide processing plant in the region."
Based in Manitoba, Canada, Snow Lake Lithium is ideally located to serve the North American automotive industry with access to the US rail network via the Artic Gateway railway, which reduces transportation from thousands of miles by road and boat to just several hundred by train.
Snow Lake Lithium's 55,000 acre site is expected to produce 160,000 tons of six percent lithium spodumene a year over a ten year period. Currently, Snow Lake Lithium has explored around one percent of its site and is confident that this will expand over the course of the next year.