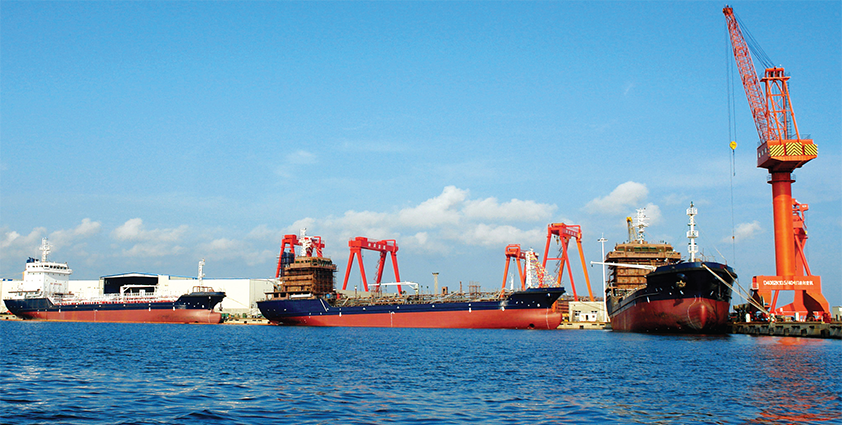 The right blend
Founded in 1980 as a specialist engineering entity for the oil industry, CBI Engineering is a widely recognised expert in the fields of equipment supply, engineering and consultancy services.
CBI Engineering has been consistently praised for the quality of its work and its proficiency in meeting tight project schedules –working within the budget and supplying high quality reports sets it apart from competition in the marketplace. It is this capability that has enabled CBI Engineering to work in every region of the globe and carry out projects in more than 15 countries worldwide.
The consulting division of the organisation, known as CBI Oil & Energy Consulting is an independent international business based in Europe and south east Asia with a focus on integrated technical studies covering the downstream sectors of the international oil industry.
The blending division of the company offers some of the most advanced and forwardthinking technologies in the field. The flex blender is the most sophisticated blending unit offering computerised data systems that utilise online data transfer technology to communicate with a control room. The flex blender is either a skid mounted unit, with the required bunker blending and metering systems installed, andtailor-made to meet customer requirement, or it is custom fitted into a CSC-approved ten or 20 foot container.
CBI has a full range of tank sealing systems, tank fittings and accessories for storage tanks that meet EU Directives, local legislation and customer requirements. Years of know-how and field experience have positioned CBI as one of the best choices for environmental protection of process- and storage tanks. This includesspecially designed carbon filters that eliminate odour problems from storage tanks for heavy fuel oil avoiding claims from nearby residential areas.
For 10 years CBI Engineering has worked to shorten the supply chain from refinery to ship manifold by setting new standards and creating new innovations in the global bunker industry. With a decade of hands-on knowledge and experience helping build better bunkers, the Go4 Intelligent Bunker Solution vision became reality with the combination of the new MARPOL legislation, a partnership with Shenfei Ship Yard and the dedicated Maersk Broker organisation.
In April 2010, CBI Engineering signed a joint agreement with Shenfei Group Co. Ltd and Maersk Broker to bring its new bunker barge innovation to the market. The introduction of the Go4 Intelligent Bunker Solution marks a new era of purpose built bunker barges. This joint venture has completely rethought the whole ship concept and has approached it as a bunkering terminal platform from the bottom up. This platform has been designed to offer best-in-class credentials when it comes to economical, technical, operational and safety performance.
As a leader in bunker technology and with a proven track record of innovative solutions, CBI Engineering has long worked with internationally recognised entities. For the Go4 Bunker, CBI Engineering worked with Bureau VERITAS, Singapore Marine Port Authority (MPA), IMO and SOLAS in the development to ensure that all components and procedures are built to international standards and certified by internationally recognised entities.
Go4 barges are built to international industry standards by a high quality ISO-certified shipyard and are designed for quick and safe mooring alongside to connect to the manifold and transfer high viscosity marine fuel at full capacity. Go4 barges deliver efficiency in mooring, connecting to the manifold and the pumping rates, but more importantly, they reduce idle time spent in transit or unnecessary visits to the oil terminal for filling involving mooring cost, harbour duties and terminal cost. Instead of returning to the terminal, a Go4 barge can deliver to the next customer. With its on-board in-line blending system, Go4 barges can blend any IFO quality at the time of delivery.
The Go4 barges leverage CBI Engineering's advanced and forward-thinking blending and metering technologies. CBI Engineering's flex blender is the most sophisticated blending unit offering computerised data systems that utilise online data transfer technology to communicate with a control room. With two products, a Go4 barge can blend any viscosity (IFO) at the time of delivery meeting the ISO8217 specification. And, the secure exact volumetric supply of the product means it delivers the right volume.
The operational savings of the ships are considerable and should easily justify the premium of a safe first class ship. Buying low cost HFO, blending it with a low viscosity product (i.e. MGO) and then supplying the correct ISO8217 viscosity and volumetric quantity at the time of delivery results in considerable savings in product cost compared to pre-blended products from a terminal. The early success and positive reception of the Go4 Intelligent Bunker Solution is set to cement CBI Engineering's position at the forefront of the industry.
CBI Engineering
Products: Purpose built bunker barges, bunker blending and metering, environmental protection equipment