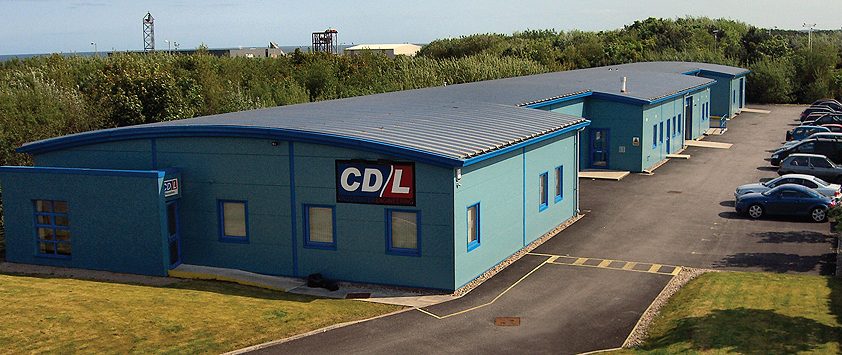 CDL Underwater Engineering
Sensing growth
CDL designs and manufactures equipment for surface and subsea use in the offshore and maritime industries.
Headquartered in Aberdeen, Scotland, the company also operates a regional office in Houston, Texas, which offers regional sales and customer support services covering North, Central and South America. The company serves the subsea-positioning sector of the oil and gas industry. The main use for its products is within ROVs, specialising in relative spatial positioning.
Colin Crichton, CEO, outlines the company's history: "CDL has been going since 1998, when my brother, Gary and I established a business that would specialise in motion and position sensing. My
background is as an electronics designer and Gary is a mechanical designer, so we combined our technical knowledge to produce top quality equipment. We now have offices in Aberdeen, Houston and a new one in Brazil, which just opened a couple of months ago. Our total staff numbers 24, and we're turning over about six million dollars a year."
He goes on to outline the company's main products: "The first product we developed was a rotational subsea north-seeking gyro, which functions in a similar way to a magnetic compass, but without relying on magnetism, becausethe high  levels of metals used in the offshore industry mean that magnetic sensors don't work. Since then, we have developed systems based on optical technology such as Ring Laser and Fibre Optic Gyros.
"Over the 11 years we've been in operation, we have expanded our portfolio to feature around 30 operational products. These are categorised under heading sensors, navigational equipment, attitude sensing, pitch and roll, data telemetry, video telemetry, surface and underwater displays, sonar, acoustic modems and acoustic ranging."
CDL's newest product is the tiny optical gyro system (TOGS), which is the smallest and lowest cost north-seeking optical gyro in the world. Formulated specially for use on vessels and ROVs, the product is a low cost fibre optic gyro (FOG) based north-seeking compass. The extremely small size of the TOGS unit allows the system to be used in many underwater applications where space is at a premium.
Achieving 99 per cent of full heading accuracy in less than three minutes, the TOGS unit rapidly settles on its full heading accuracy of 0.5 deg secant (latitude). The incorporated FOG system is extremely flexible, as it is able to operate in conjunction with GPS to provide a robust positioning solution for surface vessels. It also provides pitch, roll and heave outputs to accurately track all aspects of vessel or ROV motion.
CDL's diverse range of products is one of its main strengths. Colin outlines what he believes sets the company apart from its competitors: "We offer a broad array of products and the R&D that goes into each of our units is a particular asset to the company. As we are able to carry out special engineering projects within the industry, we can offer our customers tailored solutions to suit their individual needs, rather than merely supplying them with a list of our products. Clients can come to us with a problem, for example an application issue, and we can modify sensors from our range, if necessary designing extra circuitry, firmware and software, to provide a suitable solution for them. We see this as a big strength, because a lot of the bigger manufacturers are not willing to modify their own products, but we are more than willing to help the customer in whatever way we can."
CDL has recently set up a sales office in Brazil – this expansion will bring two long-term office locations for CDL in this area. Firstly, the sales office has been established in Rio De Janeiro, and will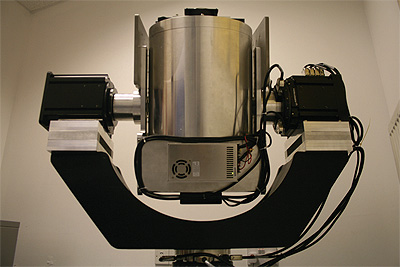 be followed, in 2010, by a service and repair facility in Macae. Both office locations are critical parts of the company's growth within the Americas region, supporting the local market and its deepwater pre-salt challenges. The Macae office will have a full calibration and repair workshop in an air-conditioned environment to offer temperature control during long calibration periods. Additionally, CDL will offer product training and support in the region with the use of a team of locally based, skilled engineers, who are fully trained on the entire CDL product range.
Colin comments: "We currently have one employee working in Brazil and we will be sending a technician along too within the next three months. It can be very difficult to do business in this area without a local presence, so we hope that this office will facilitate our expansion in South America. We are also looking to open an office in the Far East, which will be our next area of growth. This will hopefully take place in mid-2010.
"We are seeing promising growth and we've experienced a very good year, despite the effects of the current recession. In light of the crisis, a large part of our focus has naturally shifted to traditional expertise. The technologies that we use are advanced but they are applied to traditional applications, allowing projects to be smaller and cheaper to complete. The market has certainly improved in the last year, but the recession has offered us plenty of opportunities as we are a low-cost alternative to some of the bigger manufacturers, and a lot of customers have started to shop around in recent months. Our products are recognised as more economical, so we've seen an increase in business, thanks to the financial crisis."
Despite this, the company has seen a downturn, as Colin explains: "We're probably not at the levels we were achieving in 2007, which was our highest point, but we're not far below it, so we've generally managed to maintain our level of business. We're very excited about new product developments and we've got a large number of advanced orders for TOGS units. So we're anticipating that 2010 will be a record year."
Looking to the future, Colin outlines the immediate plans for the company: "We have three or four exciting projects on the drawing board at the moment, which all involve the introduction of new types of technology. I would like to see those come to fruition over the next 12 to 24 months and be implemented into future products."
CDL Underwater Engineering
Products: Equipment for surface and subsea use