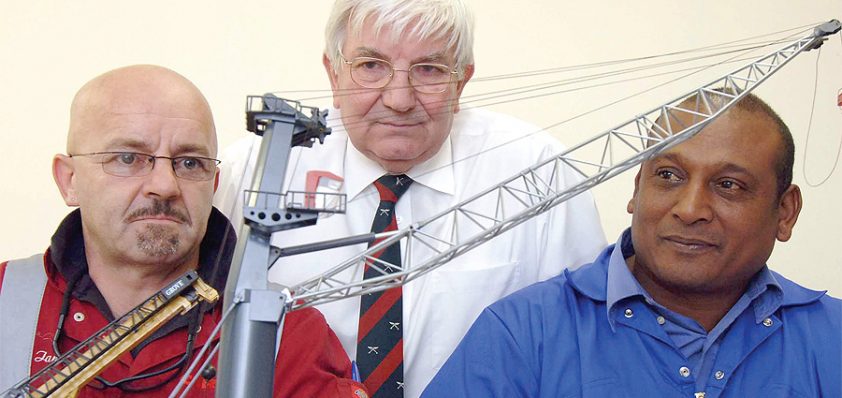 Uplifting opportunities
In a little over two years, following a MBO from parent company FKI plc, Certex has established itself as one of the UK's premier suppliers of leading-edge lifting equipment, and associated servicing, installation and certification.
As part of its continuous expansion programme, the company has recently, successfully opened its new lifting facility in Aberdeen, and is currently developing a new central headquarters and central warehouse at Harworth in Nottinghamshire.
"Certex, which was established in January, 2005, offers an extensive range of lifting products and associated services, ranging from product supply of items including lifting machines, winching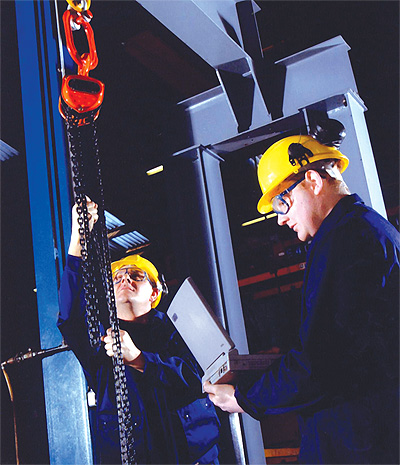 machines, fibre ropes and lifting accessories, through to the full installation and servicing of cranes," explains Charles Gillespie, sales and marketing director. "Essentially, Certex offers a complete package that comprises of supply, inspection, repair and maintenance (IRM), through to full certification."
"In late 2006 Certex opened a new state-ofthe- art lifting facility in Aberdeen," says Charles. "This was to build on our existing Certex Offshore facility in Great Yarmouth, which has quadrupled in size since 2000 by delivering a full package of services with outstanding customer service.
"We opened the new branch in Aberdeen to build on the success of Great Yarmouth and provide our existing customers with an additional outlet in Aberdeen," he continues. "This provides a complete range of products and services to our customers. It is a purpose built facility, which required an investment of around £100,000 in new processing equipment and a full range of testing and refurbishment facilities. The site is now fully established – we have more staff there and all of the necessary equipment – and it enables us to provide a total package, mixing repair, maintenance, servicing and rigging loft hire. We want to take the success that we have achieved in Great Yarmouth into Aberdeen, whilst still focusing on our core services."
The company's facility in Aberdeen, which represents its commitment to continually improving its services for offshore clients, comprises of modern manufacturing capabilities, dedicated training facilities, warehouse space and offices. Operating in the same vein as the company's other facilities in the UK, Aberdeen handles the hire and sale of lifting gear, and undertakes product inspection, testing, repair and maintenance. The facility's proximity to some of the North Sea's key operating areas, allows Certex to provide services that are tailored to local requirements.
Building on the success of the Aberdeen facility, Certex is also in the process of opening a new central headquarters site: "In addition to Aberdeen we are opening a new central hub facility in Nottinghamshire," says Charles. "It is a 45,000 square foot new-build, which will operate as our central factory and warehouse. In addition, we will move our head office onto the site so that we can operate more effectively from one central location. This facility supplies both directly to our customers and replenishes local stock in our 15 lifting centres located throughout the UK. At present the work is progressing very well, and we are looking to be able to move into the facility in November 2007."
In order to remain competitive, Certex continually looks to expand its range of products and services. The business has recently introduced an innovative overload protection system, which is now fitted to all of its Bulldog chain blocks and lever hoists. "'Load Safe' is an overload protection system, which uses a special clutch mechanism to eliminate overloading," Charles explains. "It means that you can safely overload the product up to the point that damage, and possible injury can occur, making it an important solution for clients in the offshore sector. The Bulldog range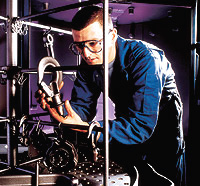 complements the highly successful Elephant range, which is first choice for many offshore operators."
The Load Safe product is just one example of the company's dedication to providing a safe environment for both its employees and customers: "From the products that we offer, to the nature of our operations, health and safety, and promoting a safe operating environment is essential," Charles explains. "Our focus is on continuously improving the environment for our workforce. We have an extremely low accident rate within the business, but we believe that even one accident is too much, and is unacceptable to us.
"In order to maintain our high standards, and those set by our customers, we regularly carry out a number of health and safety audits," he continues. "This year we carried out an independent health and safety audit at all of our facilities, which together with highlighting our successes, illustrated a number of areas that need improvement. Following this we are going to invest around £50,000 in improving these areas."
Looking to the future, Charles explains that expansion is an important part of the company's strategy: "We are certainly looking at acquisitions, particularly so that we can expand our regional presence and extend our market position. In addition, it will be important to get the new hub facility operating, whilst continuing to provide the highest possible levels of customer service that we can. We believe that there are a lot of opportunities in the market, and we aim to continue to expand our product range, whilst expanding our geographical coverage," he concludes.
Certex UK Ltd.
Services: Lifting gear supply and hire