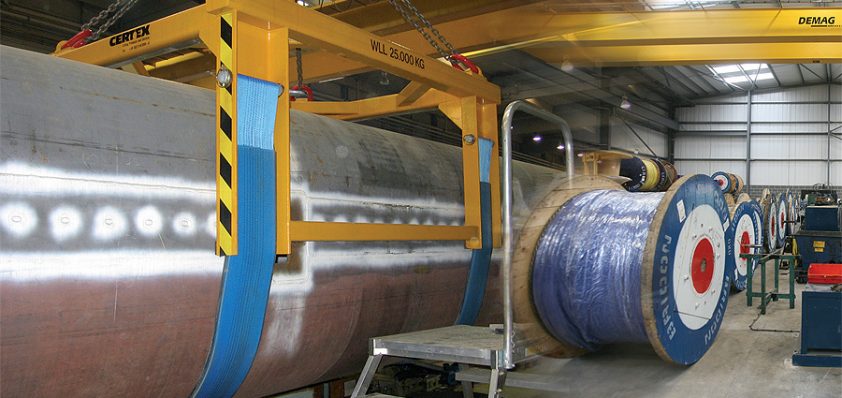 Lift me up
As a leading distributor of lifting products and services in the UK, Certex provides a complete solution for lifting equipment from product supply, repair and maintenance, inspection and test, contract hire, training, and certification management through to complete management systems.
With a renowned reputation as a supplier of high quality lifting products and services, the business is adept at providing bespoke, high specification lifting products with specialist facilities for the processing of close tolerance steel wire rope assemblies.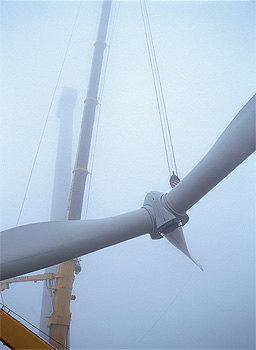 Charles Gillespie, Certex's sales and marketing director, describes some of the company's recent history: "The original Certex group was broken up by third party sale and MBOs, which included the UK branch, in 2004 and 2005. At this time Forankra purchased the German, Scandinavian, Nordic, Baltic and Russian parts of Certex, deciding that it would be a good idea to acquire the UK subsidiary. One of the drivers behind the acquisition was that Forankra's aim was to strengthen its offshore division. Previously, Erling Haug in Norway and Peter Harbo in Denmark had already been added to the existing Certex Norge business, which had a strong reputation offshore. The acquisition of Certex UK in January 2008 strengthened the offshore division to give the largest wire rope, lifting products and services supplier in the North Sea Sector.
"Forankra is a subsidiary of Axel Johnson, which is a fourth generation family business based in Sweden. Each individual business within the group is managed separately. Despite this there are a number of group initiatives – one of which involved the formation of a marketing division, called Certex International Offshore Services. This division enables us to present a common face to the North Sea offshore market, where customers can really benefit from the synergies of having a dependable supplier in their operations.
"Another benefit of the group was the establishment of an advanced sourcing arrangement, involving deals with manufacturers around the world, for the supply of various items of lifting equipment," Charles continues. "This includes a high quality range of products under the Powertex brand, so we've been able to tap into the products where it's relevant to the UK offshore market. This has allowed us to benefit from buying economies."
Charles describes the recent developments: "We certainly haven't been totally immune to the credit crunch and after carrying out some restructuring work earlier this year we're pleased that the business is growing once more. The end result is simpler ordering processes and faster response and delivery times, with the added convenience for customers of being able to source their product and service needs from a single point of contact. For example, customers calling the main Certex number will reach a central reception service that will either handle the enquiry immediately or forward it to the appropriate division.
"Further, our Product Supply Division, located at Certex's central warehouse and manufacturing facility at Harworth, now handles all product enquiries while orders are dealt with in Nottinghamshire. The Service Division, based in Wakefield, deals with all nationwide service enquiries and co-ordinates the activities of the company's engineers, and the Offshore Division, based in Aberdeen and Great Yarmouth, provides a complete product and service solution for the offshore market.
"Other sectors of the business include the Defence Division, which operates from Devonport and Portsmouth and offers a comprehensive service to the MOD and its prime contractors, and the defence industry," says Charles. "Our fifth division at Gloucester operates a specialist sales and manufacturing location for rope related assemblies for the playground industry, as well as offering a full range of products and services to the local area.
"With separate branches operations can become complicated, so we wanted to put in place a structure that was slicker and more efficient to enable us to take advantage when the financial situation improves. It's not all been about cost reduction though, we have recently opened a new sling manufacturing facility in Montrose, which is specifically targeted at the offshore market."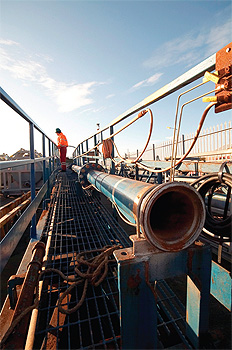 The manufacturing facility has been set up to enhance Certex's range of services to the offshore market and will be run in conjunction with the company's regional centre in Aberdeen. The fully customised Montrose workshop has been equipped with a wide range of equipment and holds comprehensive stock to meet customers' needs.
The new facility will support the launch of Certex's own-brand range of slings. The new Quic-Slings are the first fully conforming wire rope slings on the market to comply with the latest European standard. In order to meet this requirement, the products are manufactured according to new regulations and are comprised entirely of approved components and fittings from leading suppliers, such as Crosby. The company has also recently launched the Powertex range of textile slings. Charles describes this and other recent developments within the European arm of the group: "Powertex is a high quality but competitively priced product, which is widely used across the industry.
"We have also recently opened our renewable energy centre based within the Orbis energy centre in Lowestoft. Certex International has a long history in wind turbine technology with Certex in Denmark supplying Vestas for around 25 years, and these operations have recently expanded into after sales services. As a result we are now involved in projects such as the Greater Gabbard wind project in Great Yarmouth, providing products and services to the contractors involved in the installation of wind turbines through to product supply, testing and periodic thorough examinations of the lifting equipment and other safety equipment in situ."
Certex owes its reputation to its flexibility in dealing with its customers, as Charles explains: "We are very responsive and we provide good customer service. The very strong financial backing from our privately owned parent group means when the credit crunch started to have a detrimental effect on the market, we simply focused on putting our customers first as finance was not a concern for us. So, our success is really down to that responsiveness, combined with the financial backing that we have.
"As a result we have long-term relationships with our clients. For example, we renewed our contract with Corus in April, having worked with them for around 30 years. Since 2000 we have been the major supplier for crane ropes and lifting equipment to Corus. Part of our responsibility is to come up with solutions to save on costs and make its operations more efficient. We've recently established a repair facility within the Teesside site, from which Corus receives a very fast turnaround on repairs for its lifting equipment. This is an area that we would look to expand onto other Corus sites as well. Specifically on the services side we look at long-term contracts where we have personnel actually located on the customer's premises, so that we can be more involved in the project."
Looking to the future Charles sees plenty of new opportunities in the industry as he concludes: "We are optimistic about the future, there are lots of prospects out there, and in a few years time we will be looking at a very different business environment. In five years time we want to be the first choice for specialist lifting solutions, both in terms of supply and total service."
Certex UK
Services: Distribution of lifting equipment