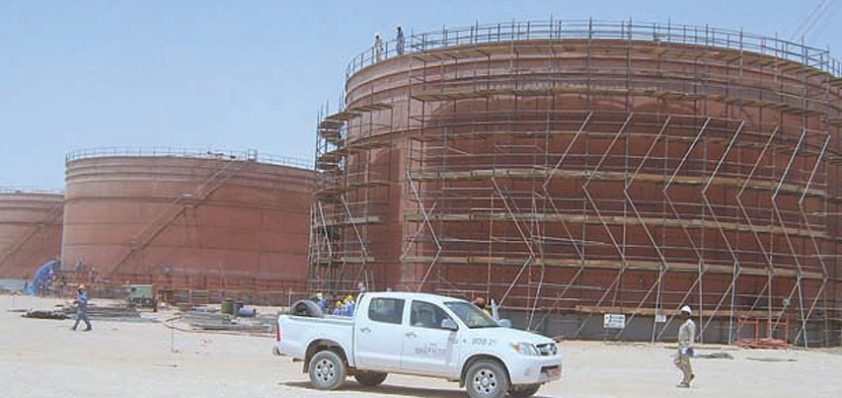 Well executed
Chemie-Tech is a professional industrial solutions provider offering turnkey solutions in engineering, procurement, construction and project management on projects ranging from grass root facilities to total plant renovation and remodelling.
The business was founded under the name Chemie-Tech Projects Ltd in India in 1997 by a trio of expert engineers. After successfully building up a strong project track record in this home market,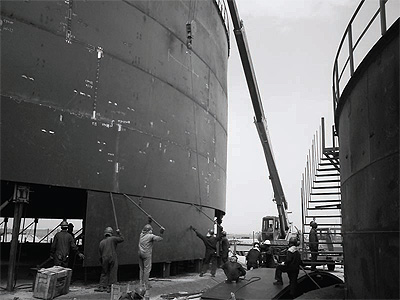 Chemie-Tech entered into the Middle East market as Chemie-Tech LLC in 2003.
Broadly speaking, Chemie-Tech serves the oil and gas, petrochemical, and process industries, specialising in bulk liquid storage terminals and tanks. Still retaining an engineering office in India, Chemie-Tech has secured a footprint on more than three continents, undertaking projects in Asia, the Middle East, India, Africa, Canada, and Australia in the process. The company's headquarters are located in the United Arab Emirates (UAE) where it takes care of each of its global projects.
Having maintained an exemplary safety record over its 15 years of operation, Chemie-Tech is driven to meet high quality standards, on time and within budget. This is a big aspect of what Sameer Singh Bawa, director, believes sets the company apart from its competitors: "We are working in a very cost-sensitive industry, and find time and again that one of the biggest deciding factors in project awards is the cost of the build. Drawing upon our lower engineering costs, and locally based workforce in India, we are able to meet this criteria, whilst delivering projects as intended thanks to our technical background. Whilst this is not yet the norm in the industry, we have evolved our processes to enable us to automate up to 80 per cent of the construction activities, which is a key differentiator in our marketplace."
Another standout feature of the business is that Chemie-Tech has completed more than 25 specialist projects within India since its foundation. Specifically this number does not include standard or normal contracts, but those more highly technologically advanced proposals. As such, Chemie-Tech has had to fully conceptualise each project before delivery of the end product to the client. With little competition for these types of works within India, Chemie-Tech has flourished in this niche market, where the complexities of the project often outweigh its scope of construction.
Chemie-Tech has also stepped outside of the normal remit of an engineering and construction company by utilising its own research and development department to develop an in-house process technology. Designed to process used lubricating oils into an environmentally friendly by-product for use in some industries, the technology is showcased in Chemie-Tech's UAE commercial scale production plant in UAE. It is also being adopted on a wider industry basis though. This includes the current supplying of such a Used Lubricating Oil Re-Refining plant to a client in Canada, where the company has received environmental clearance for this technology from the government.
As well as Canada, Chemie-Tech is undertaking various infrastructure developments right across the globe from Madagascar and Oman, to Mauritius, Australia, Singapore, and its local UAE and
Indian markets. "Whilst the scope of our project concluded in Oman was straightforward in the sense of providing a storage tank for an oilfield, the location presents a particular logistical challenge," elaborates Sameer. "The site was deep in the middle of the desert, more than 300 kilometres from the nearest town or city, which has required some exceptional project management from our team. We're also in the process of executing a project in Australia, which when complete will be one of the world's top-most facilities in terms of its automation as it will be a 100 per cent unmanned storage terminal."
The seeds for Chemie-Tech's global expansion were sown in 2008 when the global economic crisis created difficulties for many companies. Having primarily concentrated on the Middle East and India up until that point, Chemie-Tech realised opportunities in that part of the world were becoming limited, and so branched out into the more active markets of Africa, Canada, and Australia. In terms of where this leaves the company today, Sameer comments: "Our market is to a very large extent dependent upon crude oil prices. As such, when crude oil goes up so does investment into the sector, and likewise when it drops we see fewer projects. In the long run, if prices remain above an average of 100 dollars per barrel of oil and investment rises, that's when our customers will require our services."
Certainly over the last few years Chemie-Tech has seen some impressive results, not just in terms of the company, but also for individual projects. What's more, Sameer already has a strategy in place for the business to continue to move forward in this manner: "We are looking to expand within the US market and into Europe, as we see huge potential in both of these regions for our services. Some of the biggest opportunities we see upcoming are in Iraq so we are tactically bidding on projects over there. Our ambition is to also build up our environmental recycling plant division, using our own technology, and to see around 50 of these facilities established across the world within the next ten years," he concludes.
Chemie-Tech LLC
Services: Engineering and construction