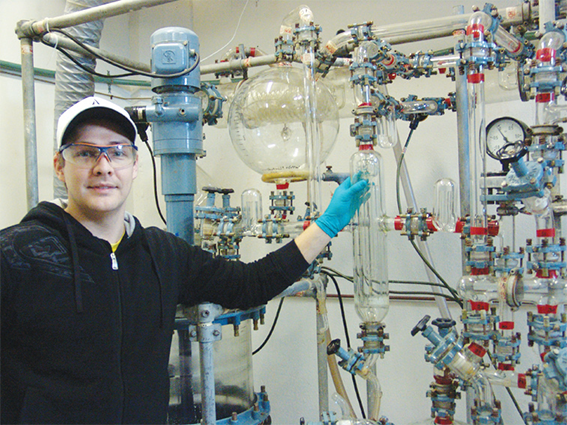 Powers of deduction
For more than 28 years Chiron has been producing analytical reference standards of high purity for a number of different areas including the petrochemical, geochemical and environmental sectors.
In fact, the petroleum market is the strongest and fastest growing area of the business as the need for accurate analysis becomes ever more recognised in this line of work.
Based in Trondheim, Norway, Chiron's main markets are within the UK, Germany, France, and the US, but in recent years the company has also gained a presence in other markets like the Middle East, Asia and Australia. Within these regions, Chiron's customers include high profile businesses like NIST, Petrobras and Statoil, as well as universities, research institutes, and laboratory facilities.
As a result of its long experience, including more than 25 years of innovations, research and development (R&D), and investment, Chiron's product catalogue 'The Collection of Reference Standards 2008' contains a comprehensive collection of more than 4000 biomarker and reference standards. Several of these products and applications are also patented, alongside the new inventions that are continually being developed by the company. These standards are supplied individually in 'neat' form, or as mixtures dissolved within a suitable solvent, having been meticulously synthesised, isolated, formulated and characterised to the highest quality standards in-house.
Elaborating on Chiron's latest work in this field, chairman and research director Dr. Jon Eigill Johansen says: "There are two main types of products that we see as having key developments. There is demand within the environmental sciences such as petroleum analysis after major disasters or oil spills to monitor the potentially dangerous components within the petroleum. The other is in the area of biomarkers, which are chemical compounds found within petroleum that we initially developed for the exploration aspect of the industry some years ago, but now are also extensively being applied in environmental forensics."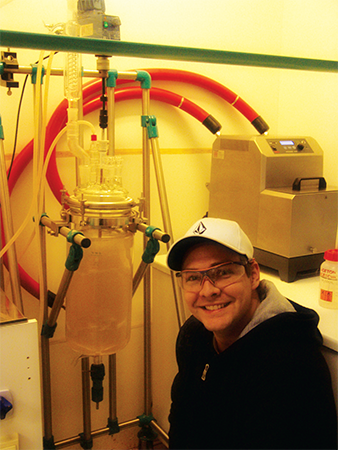 Indeed, whilst recent major incidents such as Deepwater Horizon have been devastating in their own right, as a result the analytical market has been directly influenced in terms of sales with a number of laboratories now analysing the consequences of these disasters. "After the Exxon Valdez accident our products were applied, and in the years since then we have further developed these and are now certifying various aspects of the portfolio in line with the trend to foster a safer analysis of these type of disasters. Our strength has been in our reputation for innovation, and the fact that as a small company we are more flexible in adjusting to new market trends," adds Jon.
Another area that Chiron is strengthening its capabilities in is high-performance liquid chromatography, a technique designed to separate a mixture of compounds that in turn can be identified and purified. "In chromatography in general the purification of products is a main issue and therefore we have spent a lot of money on new equipment in the area of HPLC analysis and purification. To this end we work closely with one of our suppliers, US-based Fluid Metering Inc (FMI Pumps), which provides us with low-pressure metering pumps that we use quite extensively in this work," describes Jon.
In terms of the market then, Jon is positive about the upcoming opportunities for Chiron, particularly given the influx of other sectors now utilising these sorts of analytical reference standards: "We will continue in our efforts to become the market leader within the petroleum market. However, we also see good opportunities in forensic analysis and forensic toxicology, and safety products so we are also developing our activity in these areas. Looking at the petrochemical side, our challenge is to keep producing higher quality and new biomarker type products. These are being driven by the industry as operators have different biomarkers enabling people to distinguish between the various petroleum types with key advantages in forensic services."
Looking at how the company intends to exploit these more favourable prospects, Jon concludes: "We have a very strong technical background in our company, and have a tendency to be more innovative than most others with the ability to develop more products in a shorter period, therefore our challenge now is to distribute those products throughout the word in the best possible way. We see a lot of opportunities in terms of both marketing our existing products and developing new innovations, as the market appears to have a steady need for ever-more sophisticated products in the future."
Chiron
Services: Analytical reference standards