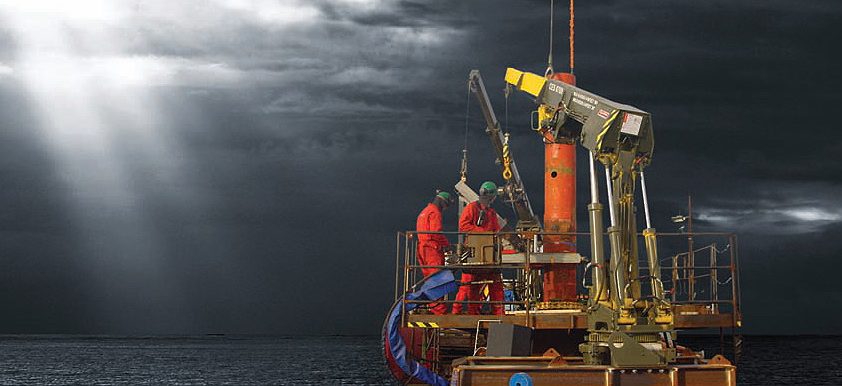 Claxton Engineering Services
Growing at pace
Claxton, an Acteon company, combines experienced project engineering, a fast-track design-analyse-build engineering service and huge inventory of rental tools in order to be able to respond to clients' operating needs with impressive pace.
Rapid response is a hallmark of the value Claxton offers to customers – the way it has organised the business means it is often uniquely placed to respond quickly. In fact, with over 25 years' of experience in the North Sea and a growing catalogue of success in the Middle and Far East, Claxton has a proven ability to provide engineering and services that match, and often exceed, those of much larger competitors.
Founded in 1985, Claxton has directed its significant growth by continually asking three important questions:
'Are we giving the best, most responsive, service we can?'
'Is there a more cost effective and safe way of doing this?'
'Can we offer a better solution to the issues faced by clients?'
This process of always questioning its working methods and striving for improvement has resulted in Claxton building an enviable reputation and a robust suite of products and services, which it can be truly proud of.
To ensure availability for clients wherever they may need services, Claxton operates globally from four hubs (Great Yarmouth, Aberdeen, Norway and Dubai). Reflecting recent growth, Claxton will be opening another regional base in Singapore in early 2013. The head office and main warehouse facility is based in Great Yarmouth in the UK. This is where it manages and steers most of its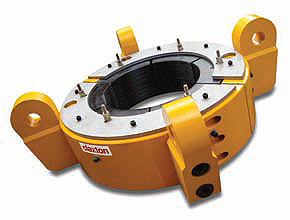 global operations from; all overseas bases report into the Great Yarmouth head office.
From Aberdeen, Scotland, and Stavanger, Norway, Claxton services local clients from a dedicated site, built to house Claxton and a number of its Acteon Group sister companies.
Finally, Claxton's Dubai base ensures clients throughout the Middle East can benefit from rapid call-off of its equipment and services. Located in the Jebel Ali Freezone, the base has a fully functioning workshop serving as a hub for its operations in the region.
Along with adding further regional bases, Claxton is also developing its staff. Richard Jenkins has recently taken on the role of vice president of operations at Claxton, as well as Vegard Dale being appointed as business development manager in Norway.
All of Claxton's bases are united through an uncompromising commitment to health and safety – of employees, clients and partners – and apply the same unrelenting focus to quality and level of environmental impact. Systems and processes have been designed around an integrated management system to comply with the latest revisions of the three recognised standards for quality, health and safety and the environment. Indeed, in September 2012 Claxton was re-audited against the standards and retained all three titles, deeming it to have the 'triple crown': ISO 9001, ISO 14001 and OHSAS 18001. The renewal of these awards represents the continued effort of the entire team to maintain the highest possible standards throughout the business in all areas. Furthermore, in 2012 Claxton underwent an update of its FPAL Verify audit in which it improved scores across the board on health and safety, the environment, competence and training and quality – Claxton was awarded some of the highest scores possible.
Products
Claxton sits within Acteon's wider risers, conductors and flowlines stream of business, providing engineering and services across the life of the asset; from pre-drilling, drilling, production and through to decommissioning. Claxton's services include complete riser systems (including all ancillary tooling), tension rings and systems, well abandonment and cutting, slot recovery, subsea drilling templates and tieback engineering. Additionally it holds a full rental inventory – with many items available for rapid call-off.
Additionally, Claxton also has vast experience of bespoke engineering. These special projects often come about as a result of unforeseen client challenges – by combining a world class in-house research and development and design teams with over a quarter of a century experience, can help to ensure successful resolutions to almost any issue.
Awards
Over the years, Claxton has won many awards for its industry leading products and services. Notably, it has received two Queen's Awards – one for export achievement and one for innovation in relation to its suspended well abandonment tool (SWAT). Claxton went on to receive a further innovation award from EEEGR for supplying the world-first 12,200psi riser technology and was a runner up at the 2012 World Oil Awards for its pioneering subsea drilling and pinning machine.
All of these achievements, combined with many more, continue to justify Claxton's position as a leading engineering business. Claxton has grown exponentially over the past 25 years and looks forward to fulfilling its ambitious growth plans over the coming years. Claxton will continue to be at the forefront of bringing novel, cost-saving solutions in the jackup drilling market to its customers for many years to come.
Claxton Engineering Services
Services: Project engineering, design build engineering and rental tools