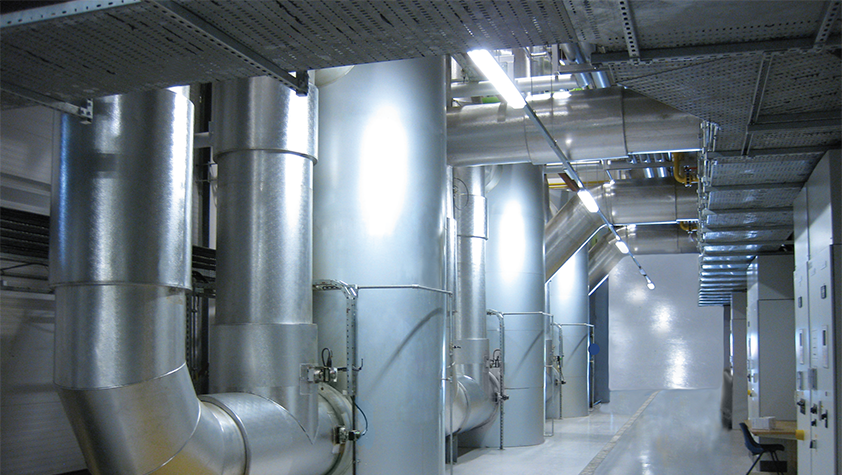 The steam team
Founded in 1935 to investigate and develop new engineering concepts, Clayton Steam System Solutions evolved to become a world leader in the design and supply of advanced steam systems.
The first product conceived as a packaged, forced circulation coil steam generator was the Clayton Steam Generator, which had the capability to automatically produce high quality steam in a mere five minutes from cold, making it one of the major advances in steam production technology.
Despite more than 80 years passing, the Clayton Steam Generator's unique design is still at the forefront of the company's offering. This is down to the operational and efficiency advantages, such as the fast reaction time in a boiler that is small in size and weight and costs very little to run. Clayton steam generators offer an energy and money saving solution to the very expensive steam cost. Modern Clayton steam generators are available in sizes ranging from ten to 1300 Boiler Horsepower (BHP), equating to100 to 13,000 kilowatts (kW) or 157 to 20,000 kilograms (Kg) of steam an hour.
Operating on the same tried and tested principles, the Clayton Exhaust Gas Boilers are supplied for a vast range of industrial applications to recuperate heat from waste gases from the highest quality engines, turbines, ovens and furnaces with a heat input as low as 250 degrees Celsius or as high as 1200 degrees Celsius.
As one of the biggest companies worldwide to produce steam boilers and generators used in the oil and gas industry, Clayton's steam generators burn bio and natural gas, heavy fuel oil and diesel. In the case of heavy oil fired engines the heat recovered is used solely for the engine plant, otherwise it can be used for a factory's production and process needs. Loyal customers of Clayton in other industries include well known food companies, manufacturing companies, pharmaceutical companies, power stations, petrochemical companies, shipping companies, chemical companies and many more.
Clayton of Belgium has been operating for over 50 years and is the company's headquarters for Europe, Africa and the Middle East, and services for Clayton Steam Systems are available in over 100 countries. Its own engineers are located at the Belgian headquarters and throughout Europe to provide customers with commissioning, preventative maintenance repairs and advice. Proud of its after sales service, all engineers at the firm are specialists for all Clayton products, with preventative maintenance contracts arranged for many customers to ensure optimum performance and efficiency.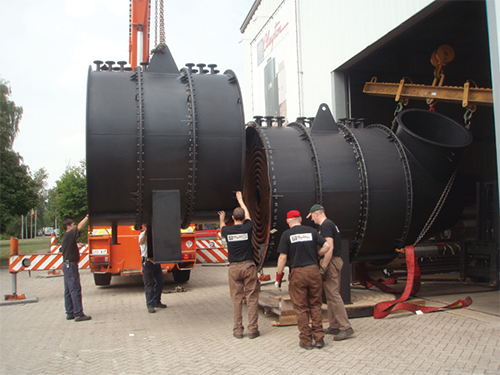 More and more of the company's projects are also completed for Africa and a recent development for the company was its commissioning of a mobile steam plant in the Algerian desert, with the system installed in two trailer-mounted containers and designed to run independently of any external services while supplying more than 8.5 tonnes of steam an hour. The first trailer is the power and feedwater unit, which contains fuel and water supply tanks on top of treatment equipment. A compact electricity generator is also housed in the unit to provide an electrical supply to the motors, controls, cooling, heating and lighting. In the second trailer are three installed Clayton Steam Generators, each able to provide 1815kW of steam power. Offering a complete line of feedwater components that can be packaged together in a variety of skid-mounted configurations and complete contained boiler houses means Clayton of Belgium's complete boiler system is pre-piped, wired, inspected and tested pre-delivery to ensure it is readily accessible to the operator.
An extension of this range are a series of steam generators for superheated steam, which have an added superheated section to the helical coil, allowing the steam to be heated to temperatures up to 343 degrees Celsius and up to 200 bar pressure. The boiler can be provided in a configuration, allowing the user to supply either superheated of saturated steam as required.
Another project for the company was with Ytong, part of international firm Xella – the world's leading manufacturer of aerated concrete and calcium-silicate bricks, to install two ModelEG-604-1 units at its Burcht facility following a study of available technology that concluded the Clayton Steam Generator was the best solution. Steam is utilised at the plant to cure its concrete products, which are then used in building construction. The new boilers have caused the steam pressure to stabilise, even during rapidly varying loads, and it is no longer a requirement to allow steam reserves to build up. Thanks to the compact size of Clayton's products the new plant needs a much smaller floor area and can produce the maximum output of steam within five minutes from a cold condition, making it a well-suited replacement for the old equipment.
With a current turnover of £50 million and still on course to double profit and turnover within five years, Clayton of Belgium is looking to potentially invest in a new system, the modelE4004 steam generator 4000 BHP.
Its innovation and ability to offer products that provide more than 99.5 per cent quality steam while occupying one-third of floor space at a weight that is 75 per cent lighter and using 20 per cent less fuel than a conventional boiler has given Clayton of Belgium a coveted position on the market that will continue to generate more interest in the future. Clayton will continue to provide systems that adhere to its key promise of "save space – save time – save fuel – save money."
Clayton of Belgium
Products: Steam generators