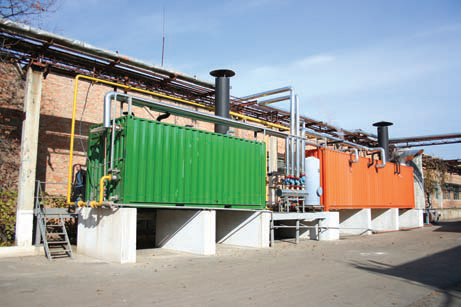 Full steam ahead
Founded over 80 years ago in the US, Clayton Industries has a worldwide reputation as a leading manufacturer of equipment for industrial process steam generation, offering fired steam generators and water to steam heat exchangers in over 18 sizes.
After the Second World War a new factory was established in Belgium to supply to the developing European market. Entering a market that has a varying culture and language every few thousand kilometres encouraged the business to become a lot more flexible in both its way of thinking and working.
"From the basic provision of multi-lingual manuals to more innovative solutions and services we are able to provide to our customer requests. Over the last 20 years we have been working towards extending the network out of Benelux into a wider European coverage. With each country operating under different requirements there are numerous challenges that we have to overcome. As we try to increase our output capacity to a larger market, incorporating a greater number of customers, we do so on a step-by-step basis and although it is not a very fast process, it is a continuous process. It is important that whilst helping customers achieve their goals, we maintain a firm footing," explains Stefaan Janssens, export sales manager.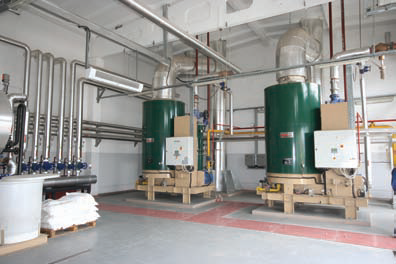 In recent months the business has witnessed a significant increase in interest for its services and products with an upturn in the quantity of enquiries following the improvement in economic activity. "One of the main drivers behind the increase in activity is that customers are looking towards energy savings, particularly as the price of energy increases. More specifically within the oil and gas market, we have seen an upturn in activity surrounding heat and power generation and the increase in demands from different African countries as well as exploration businesses within the European and Middle East countries as they look towards enhanced oil recovery (EOR)," says Stefaan. Faced with the question of how to save money, Clayton continuously looks to develop solutions that are not available on the market place. "Whilst many of our competitors are not flexible, we ensure that we fully understand our customers' requirements. Our focus is totally customer dedicated, not only in service, but also in our products," he adds.
Working with major European upstream oil companies, the business developed solutions to support the injection of high-pressured steam underground in order to increase output of the existing and old oil wells. Through the injection of steam, the crude oil is heated increasing its fluidity so that it may be pumped more easily. Clayton is able to provide this technology in both fixed installations as well as mobile installation, a solution popular with many customers, increasing the ability to move between one well and the next and eliminating the expense of the fixed installation cost.
In a contract with Petrom it supplies such mobile solutions, which will allow the customer to go from one site to another. In countries such as Kuwait, Oman and Yemen, the average quality of the oil well is less impressive than those in neighbouring Saudi Arabia. "Thanks to this technology, such countries can increase their oil production and output capacity. We target our focus on technological developments through our R&D department in Belgium, which communicates closely with our factory," points out Stefaan.
From the earliest stages the equipment is designed in such a way that meets the customers' demands, overseeing the installation until the system is fully installed and operational. From day one, the Clayton steam boiler was very special in its design, with specific aspects of the product. Compared to alternative solutions on the market, the required footprint is 30 to 40 per cent less, and is also an explosion free design. "Our product overcomes many of the disadvantages displayed in existing technology. Over the last five to ten years we have taken recent innovate steps to address the need to provide bigger capacities, generally increasing the total solution of our products. Today we are also able to supply the auxiliary equipment that is needed around the boiler to make steam. Innovation is still ongoing and efficiency remains the key consideration. Our competitors continue to deliver new products on a daily basis so we are driven to improve our products, particularly with less energy input whilst generating the same level of steam output," says Stefaan.
The products on offer serve today's and the future needs of the market, providing the most efficient boiler as the environmental topic continues to be a driving factor. The day-to-day challenge as the business increases is ensuring its products and services continue to stand at the forefront of the industry as Stefaan concludes: "Our strategy as we move forward with a new product offering is to highlight to existing customers and markets the advantages of our products. With many new products coming onto the market with higher capacities, we are driven to demonstrate the flexibility of our products. Not only can our technologies be used on smaller projects, but they offer huge cost savings for larger projects, and as we expand both the business and product range into new markets this will become increasingly important."
Clayton of Belgium
Services: Manufacturer of auxiliary water tube steam boilers