The natural choice
Canadian Natural Resources (CNR) is one of the largest independent crude oil and natural gas producers in the world, having grown from its inception to a $50 billion (CAD) business over the last 20 years.
Headquartered in Calgary, Canada, the business undertakes a number of onshore operations including thermal oil projects and the Horizon Oil Sands mining programme, which came onstream in 2010.
Beyond this locally based portfolio, CNR also boasts an impressive international portfolio of assets, which are managed through its Aberdeen office. These are predominately located within the North Sea, including the Ninian and Murchison fields, and offshore West Africa. Here CNR International has a number of assets including the deepwater Baobab, and shallower water Espoir FPSOs, as well as the more recent Olowi field in Gabon.
"We pride ourselves on being a low cost operator, so traditionally we buy our assets from the major oil companies, and operate them through the later stages of their life," explains John Allan, manager of development projects and decommissioning at CNR International. "As such, we are often the last people to operate these assets and therefore decommissioning plays a major role in our forward strategy."
At present CNR International is engaged in initial study work for the development of a major decommissioning programme for the Murchison field, alongside parallel studies for the Ninian Northern platform. John highlights how the timescale of this programme has been somewhat accelerated by recent economic changes: "We initially identified Murchison for decommissioning sometime after 2014, and subsequently due to the complex compliance process began planning in 2010. However unexpected changes in the last UK budget, which particularly hit Petroleum Revenue Tax (PRT) paying fields such as Murchison, impacted upon these plans.
"As a direct result, we decided that it was uneconomical to continue with our planned development drilling campaign at Murchison, and instead entered the asset into maintenance mode with a resultant down manning of the crew. Increasing tax makes operating the assets less profitable, but then we are also seeing a risk of diminishing tax rebate on these assets when decommissioning. Given the long-time scales of the oil and gas industry for investment and new wells, I think that this will ultimately accelerate the decommissioning of older assets as these factors will play a role in the planning of cessation of production (COP) dates."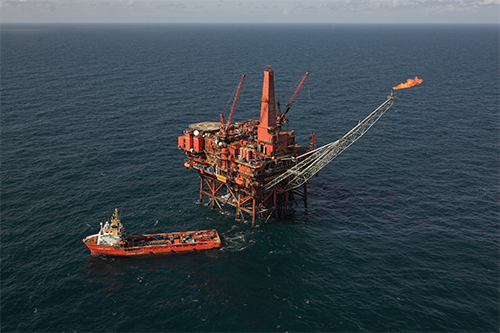 In order to proceed with the Murchison decommissioning programme, CNR International is evaluating various scenarios using future technology, which will be fed into a competitive evaluation process in the last quarter of 2011. A final decision will then be made after consultation with a wide spectrum of stakeholders. CNR International's ambition is to then follow up with a draft decommissioning programme in 2012.
Given the relatively recent surgence of the decommissioning market, aside from the pressing economic issues, John highlights the other challenges associated with moving into this new sector: "Certainly we are looking to invest in developing our decommissioning expertise through specialist knowledge, and the bringing in of dedicated companies to fill gaps in the business. We are engaging widely with the supply chain on Murchison, with names such as Noble Denton for marine operations and Atkins for integrity issues. We are also participating in oil and gas UK work groups, as well as working with Decomm North Sea."
In this vein, CNR International is also committed to developing a level of in-house expertise in its workforce on decommissioning project engineering. As part of this the business is working alongside various university students and research projects.
Highlighting the importance of such investments, John says: "Decommissioning is still an emerging business, and this means there is a shortage of experienced personnel. Coupled with the fact that there are a number of major assets due to be decommissioned over the next five years, there will be competition with other operators for limited resources such as expertise and heavy lift vessels. Despite this, I believe there are opportunities for co-operation within the industry to carry out this work in the most efficient and effective way possible. This will not only benefit operators but it will also stimulate the supply chain with continuity of work, and therefore investments into new resources such as vessels, onshore disposal sites, and engineering skills."
Whilst the logistics of putting such a concept into place are still not fully realised, the different scope of capabilities required by the decommissioning industry is undeniable. As plans for the Murchison programme continue to move forwards, John looks beyond the short-term to outline his overall vision for the business: "I would like to see CNR International become a centre of excellence in decommissioning, capable of demonstrating the ability to deliver these projects in a safe manner and at lowest possible cost. To do that we need to treat decommissioning as a core part of our business by looking at our assets as a sequenced portfolio rather than just individually. We also need to continue to attract talented engineers in to the decommissioning discipline to address the challenges ahead."
CNR International
Products: Independent oil and gas production