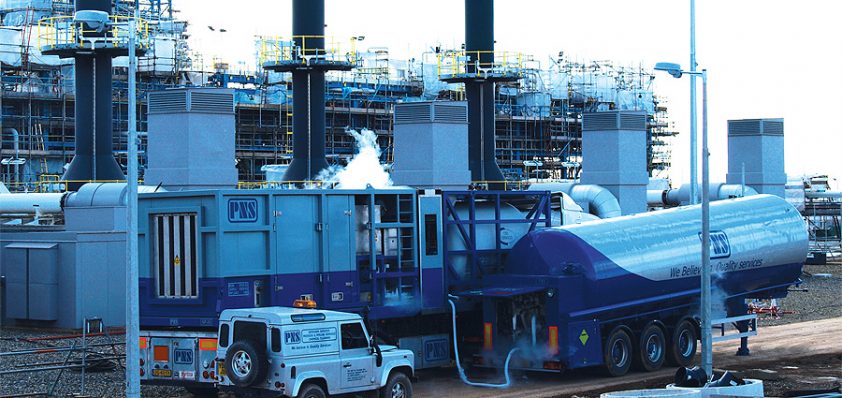 The pipe is right
Formed in February 2008, Coil PNS (UK) is based in Wakefield, Yorkshire, in the UK and primarily serves the oil and gas and petrochemical industries.
It specialises in pipeline and pigging services, nitrogen services, bolt tensioning, chemical cleaning, coil tubing and slickline services. An important part of its nitrogen work is nitrogen pre-cooling at terminals prior to importation of liquefied natural gas (LNG), and it is perhaps best known for the skills developed in this area.
Coil PNS (UK), which has a forecasted 2010 turnover of £10 million and a staff level of 75, deals with tier one & two contracting companies and oil and gas operators directly, counting BJ Services,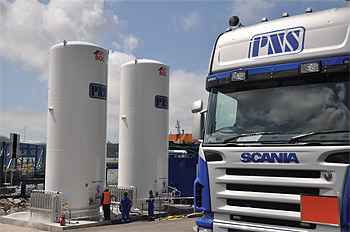 Halliburton and Weatherford among its competitors. PNS UK has worked on South Hook LNG at Milford Haven in Pembrokeshire, Wales, carrying out the blowing and pigging as part of the pre-commissioning, a project that included pipeline camera inspections.
In April 2008 Coil PNS (UK) announced that it had been awarded the cleaning and hydrostatic testing and leak testing work for the LNG Dragon project at Milford Haven. In February 2009 the company revealed that it had successfully dried the first LNG tank to -250 degrees Celsius dew point using dry air instead of nitrogen. Coil PNS (UK)'s air dryers can deliver the air at -800 degrees Celsius dew point, which achieved an estimated cost saving of £50,000 simply by using dry air. Immediately after that, the tank underwent nitrogen purging.
Purging and drying are services that Coil PNS (UK) executes to free hydrocarbon processing facilities from their hazardous content. The hydrocarbon processing industry processes hazardous products that need to be removed from the facilities before any maintenance or cleaning work can be executed, so systems are drained of fluids and any remaining gases are purged using nitrogen. After the shutdown work, the same systems often need drying. In most cases the plant utility does not have the capacity to free up the systems as quickly as needed, which is where Coil PNS (UK) steps in. Pre-shutdown, Coil PNS (UK) safely removes hazardous product and gases, and post-shutdown they safely remove moisture and oxygen.
Coil PNS (UK)'s efforts in purging and drying deliver fast displacement of product using high capacity nitrogen, speedy purging and drying using heat and flow, lower hazardous product content for safer interventions, and lower cost compared with conventional methods.
Boasting a large, brand new fleet of capital equipment, Coil PNS UK has established excellent relationships with suppliers and subcontractors over the past two years, evidenced by the sizable turnover the business has managed to achieve in a short period of time. Operating in a niche market with several large and established players, the firm is able to attract business from customers who are looking for a better quality of service.
Coil PNS (UK) itself is looking for very rapid organic growth, developing through strategically forged partnerships with clients and progress as a result of securing contracts, rather than making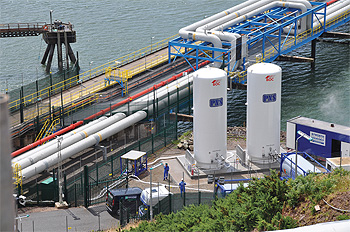 acquisitions.
Coil PNS (UK)'s strong start in the oil and gas field is partly thanks to its parent company, as the UK business is a subsidiary of the Dutch Well Services B.V. Group, which is comprised of a senior management team and staff that together boast more than 50 years experience in pipeline and process services. Well Services B.V. was founded in 2006 in Emmen, the Netherlands, starting with the preparation of its sales and marketing faction in the home market of Western Europe, before becoming fully operational and primed to execute projects in early 2007.
The head office serves as a support base for its subsidiaries in the UK, Germany, France, Italy, Spain, Libya, Croatia, Saudi and China, particularly in terms of engineering and operations support.
With regards to its global reach, the group sees Europe, the US, South America, the Middle East and the Far East as its areas of focus, with the services deployed varying slightly according to geography and market demand. For the latter four regions, the group provides consulting, leak testing and pipeline services, and for Europe it supplies the full range of services.
The organisation specialises in pipeline cleaning by means of mechanical pigging, utilising specially designed pigs, or chemical cleaning using the latest reactive chemistry. These services are used for pipeline decontamination and commissioning projects, such as pipeline drying, gauging and inspection.
Coil PNS (UK) strives to optimise production and minimise downtime during the entire lifecycle of a pipeline and/or process plant. Its wide ranging services encompass pipeline pre-commissioning, chemical cleaning, maintenance and abandonment; process plant commissioning; process maintenance, shutdown and abandonment; helium leak test services; chemical solutions; and consultancy personnel.
Taking the lead from its parent group in terms of proffering such an extensive service capability, it's no surprise that Coil PNS UK has already made its mark in the oil and gas industry since its formation two years ago. Through always prioritising quality and efficiency, PNS UK can look forward to a positive continuation of its strong start.
Coil PNS (UK)
Services: Nitrogen services, process & pipeline services, joint integrity management services, chemical cleaning, coil tubing & slickline services