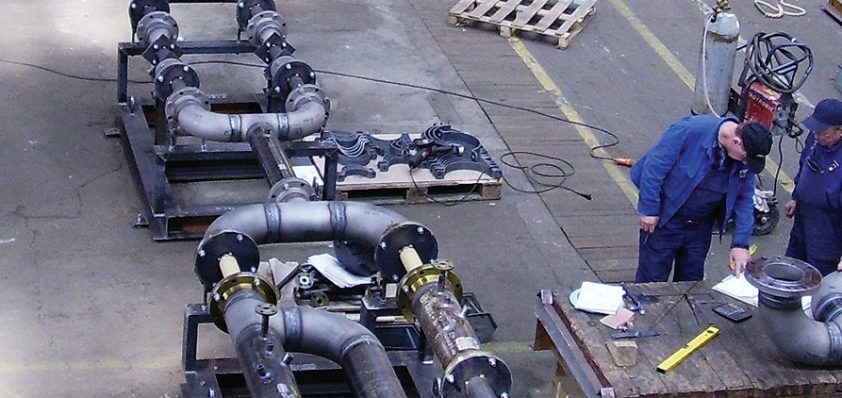 Healthy prospects
Following over 20 years of cooperation between two industry powerhouses – Max Streicher and ILF Consulting Engineers – Compact EPC was founded in 2006 with an aim to provide comprehensive services for the implementation of engineering, procurement and construction projects in the oil, gas and energy sectors.
The company, whose shareholding is split 50/50 between the two founding groups, specialises in work on pipeline systems, stations and terminals and storage facilities.
The first project undertaken by the joint venture was for the Romanian company, Petrom SA, which required the engineering, procurement, construction and commissioning of 28 gas metering stations.
Having established itself as a company on the rise, there is now a clear ambition to work with some of the major players in the oil and gas industry. Detailing some of its goals, Werner Dums and York Schorling, both managing directors of Compact EPC, say: "When you analyse Compact and the joint structure that has been built, there is a massive amount of potential. The aim has to be to have a couple of projects in the oil and gas sector with some of the top companies. The vision is that we will take on projects and contracts where skilled individuals are hired from both parent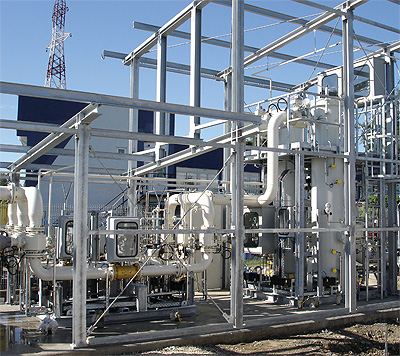 companies to support the Compact EPC core team. There is a very good relationship between the two parties, so we believe that we are more than capable of handling significant projects."
When you consider the origins of Compact, it is hard to disagree. ILF is one of the major engineering companies in Europe, while Max Streicher is a very successful construction firm with 2200 employees and a turnover of approximately 300 million euros. By joining forces it can offer full services across an entire project-life cycle, from the initial idea, to commissioning and start-up, operation and maintenance from one competent source. Factor in a commitment to high efficiency in cost, quality and performance, and the attraction for potential clients is clear to see.
Its clientele can also count on a close working relationship with Compact as well as a reduction in time between the initial product idea and the implementation and commissioning. Explaining the opening stages of a project, York says: "We are providing turnkey solutions for the customer and looking to provide the best possible service. It is very important that we co-operate as closely as possible with any company that we are working for. The first move we make when we win a contract is to have one-week workshop with the clients where we decide which areas require the most focus. Because of this we are able to develop a common understanding and a clear picture of what they want. After this the engineering can begin and procurement can be launched. This set up has been very successful for us."
Asked how he believes Compact will fare in the next 12 months, Werner points to a buoyant market and a number of planned projects as reasons to be optimistic. "I think there are excellent prospects, when you look at oil prices – $100 dollars a barrel – as well as the price of gas, which have increased very significantly, you can see the potential a company such as ourselves has. Currently we have a couple of further projects in the pipeline with companies in the European oil and gas industry," he says.
York and Werner are equally confident about Compact's long-term future. Summarising their vision for the company they say: "What we are really looking for is to identify and carry out interesting projects on time and to the satisfaction of the client. We realise that in the business of oil and gas, a company's prospects will only be healthy if the work they carry out is of a high standard. We also believe that we will be presented with more opportunities going forward as many of the larger oil and gas companies are scaling down, especially on the technical side; that represents a tremendous amount of work." With that in mind, 2008 looks set to be a busy year for the men and women of Compact EPC.
Compact EPC
Services Engineering, procurement and construction services for the oil, gas and energy sectors