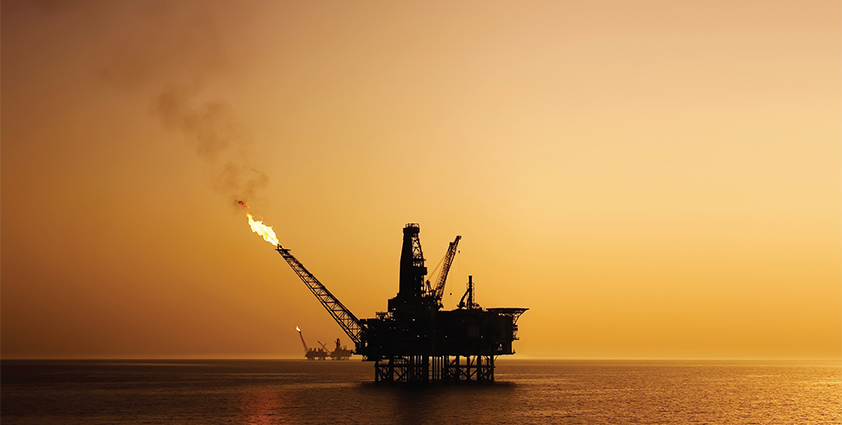 Knowing and creating
Concedo is an exploration-driven oil company using innovative technology to discover hydrocarbon resources, with a focus on the Norwegian Continental Shelf.
The business was established in 2006 and initially operated as a consultancy company. After conversion into an oil company, the number of staff was increased and HSE and control systems were established and adapted to the requirements for a Norwegian oil company. Its application for pre-qualification as a licensee on the Norwegian shelf was granted in April 2007. From the beginning of 2007 the company had a regular staff of eight employees and has ever since had a core staff with sound experience and competence. In 2009 the number of staff was increased to ten, in pace with the scope of its assignments and the number of licences in its portfolio. These staff members include experienced specialists who have contributed towards many viable discoveries on the Norwegian shelf over the past 30 years.
Concedo generates value by making new discoveries and divesting before field development commences. This means that the company will concentrate on the exploration phase and not take risks in field development projects. The ability to identify attractive prospects for drilling is ensured by first-class exploration experience. The value of prospects will be realised after discovery or appraisal drilling.
It is Concedo's ambition to be one of the best exploration companies on the Norwegian Continental Shelf and this aim is comprised of several separate goals. For example, the company wants to make two to three commercial discoveries within six to seven years. It also aims to obtain one to two exploration wells per year with 20-30 per cent working interest and participate in discoveries of 50-100 million boe (net Concedo) at a cost of approximately 1.5 USD/boe.
These business aims are admirable, and at the same time, the company runs a parallel objective – that operations shall be carried out without injury to humans or the environment.
As a result, health, safety and environment (HSE) are an integral part of the company's control system and are tailor-made for its operations. A control system describes the company's objectives, visions, strategy and targets and how these are to be realised through good management. Concedo has guidelines and procedures designed to take the best possible care of the company's work environment, organisation, economy and technical matters.
Concedo has played an active role in the collaboration network 'HSE network for small operators and licensees (SOL)' in Norway, co-operating with other oil companies on the Norwegian shelf. For many years the oil industry has been engaged in work to achieve good HSE results. In recent years the companies on the Norwegian shelf have increasingly shared the HSE knowledge and experience they have gained.
The HSE network SOL has established foundations for systematically sharing information, experience and methods for achieving the best possible results. Concedo plays a central role in this work, having developed an HSE document base that is available to all members of the Forum. Concedo has also assumed responsibility for ensuring that this experience and knowledge is available to all who work to promote the common goal of achieving good HSE results. The network operates under OLF (the Norwegian Oil Industry Association) through the HSE Managers Forum.
Concedo's innovative approach to HSE is echoed in its use of innovative technology and its methods for finding petroleum deposits. It uses a network of special competence in technical fields – in fact, Concedo aims to become an attractive competence company that connects with the finest experts and business partners. This methodology means that the company's employees are relied upon to be proactive in their everyday work by contributing towards:
Finding petroleum deposits through reconnaissance and exploration activities on the Norwegian shelf
Generating value for the company's owners, partners and the community by means of quality, competence and creativity
Reducing risks in business operations
Being an active partner in the licenses
Some of the new technologies that Concedo is testing out in practical exploration work are the GIM-technology provided by GeoCap and the GORE geochemical sampling provided by Gore Geochemical Services. GIM may in some cases offer especially high resolution of the seismic image so that important details in the sub-surface may be identified. The GORE technology may identify trapped hydrocarbons in the subsurface, and this technology will be tested on Concedo's license in the Barents Sea. On this license also the electromagnetic technology is tested in combination with 3D seismic.
Huge potential resources on the Norwegian shelf, favorable external conditions and access to good technical data – these form the basis on which Concedo's experience can lead to new discoveries on the Norwegian shelf. So far the company has demonstrated it's business model by making a gas discovery in it's first exploration well in 2008 and an oil discovery in 2009. The oil discovery of about 30 million barrels is one of Statoil's fast track development projects on the Norwegian Continental Shelf, and production could start in 2012. Recently an agreement has been signed with Statoil to sell the two discoveries. The income from the sale will be used for further exploration activities. The company has proved results at low costs. Further, Concedo has built up a portfolio of nine licenses with attractive drilling targets for the future. Drilling of the Maria prospect with Wintershall as Operator will start in mid-May and another prospect on the Haltenbanken will be drilled in the first quarter of 2011. The company is an important participant in one of Norway's great challenges – making new discoveries that can ensure production of oil and gas from the Norwegian shelf for many years to come.
Concedo ASA
Services: Oil company