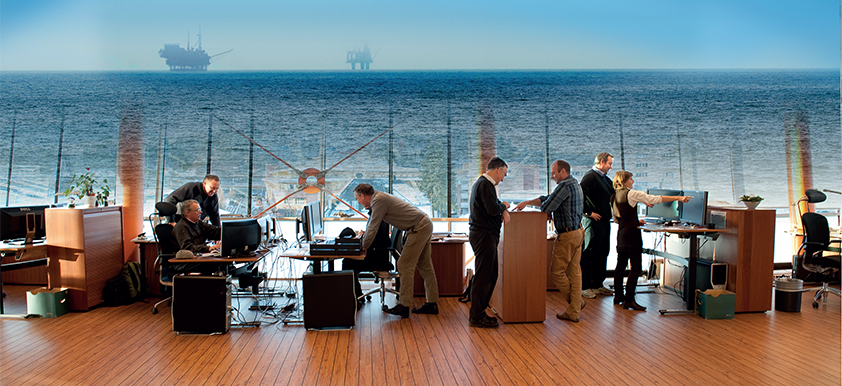 Good prospects
As an exploration-driven oil company, Concedo ASA is making good headway in its ambition to be one of the best of such companies on the Norwegian Continental Shelf (NCS).
Established in 2005 when it initially operated as a consultancy company for this type of exploration, Concedo transformed itself into an oil company before the end of 2006. Its application for pre-qualification as a licensee on the NCS was granted in April 2007, and subsequently Concedo obtained its first licences in APA 2007.
By the beginning of 2009 the company had amassed a portfolio of six licences, and furthermore an application for the 20th licensing round submitted in 2008 saw Concedo receive its first licence in the Barents Sea. Further applications in the APA and numbered concession rounds, as well as farm-in opportunities, sales and relinquishments have today seen Concedo's portfolio grow to nine licenses.
Concedo's strategy sees the business generate value through new discoveries ahead of field development. This enables it to concentrate solely on the exploration phase and not take risks in field development projects. "Placing some limitations on the company in terms of exploration only, rather than development, production or operation of the fields means that we remain focused on the task at hand. We also remain committed to oil exploration in shallower waters, and if we were to ever go deeper than 4000-metres drilling depth it would be through a fairly low share," elaborates managing director Geir Lunde.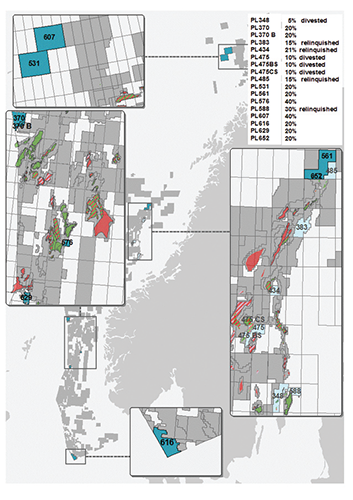 The company is also maintaining its goal of participating in one to three wells per year, with an average of a 20 to 30 per cent share in the licences that are drilled. The validity of this business model has already been demonstrated with Concedo making a gas discovery in its first exploration well in 2008, and an oil discovery in 2009. More recently activity has taken place surrounding the Maria prospect on the Haltenbanken. "This discovery was made during the summer of 2010 and has been very important for the business," enthuses Geir. "We had a ten per cent share in the exploration well, which was quite a significant discovery of between 100 to 150 million barrels of oil.
"In keeping with our business model, we sold our share in the Maria field in 2011 to the operator Wintershall, and in combination with previous sales to Statoil from our other discoveries we built up a healthy cashflow of 600 million Norwegian Krona (NOK) from a starting point of 100 million NOK. This made it possible for us to pay a dividend to our shareholders, and to maintain a balance of around 400 million NOK for further exploration," he continues.
As is expected in the line of exploration, not all developments have been as successful for Concedo though. The company drilled a second prospect on the Haltenbanken called Ronaldo, which turned out to be dry, and in the summer drilled a shallow well in the North Sea called Kakelborg, which was also dry. "For us the Kakelborg well was a good opportunity as it was fairly low cost, but there was high potential for a discovery of several hundred million barrels. Unfortunately it was dry, but the minimal outlay and possible returns made it a worthwhile proposal," describes Geir.
One of the biggest strengths of Concedo is its staff of experienced specialists, who have contributed towards many viable discoveries on the NCS over the past 30 years. This is coupled with that fact that the company employs innovative technologies in the discovery of reserves. This also gives it the opportunity to practically test out new technologies such as Petromarker's EM technology, and GORE geochemical sampling from Gore Geochemical Services, which may help identify trapped hydrocarbons in the subsurface.
Having achieved such a positive performance so far, Concedo is not narrowing its ambition with application submissions for further licences in the APA 2012, as well as the 22nd licensing round. "This is connected to two major licences we already hold in the Barents Sea – 531 and 607," explains Geir. "Both of these licences are to have wells drilled by Transocean Barents starting with 531 early next year, and 607 in 2014. Therefore our efforts in the 22nd round are to build upon our position in the western part of the Barents Sea where we are looking for further acreage.
"This is part of our medium-term aim for the company, whilst for the APA rounds we are concentrating more on the North Sea, and potentially also the shallower waters of the Norwegian Sea. Longer term we are already looking towards the 23rd concession round where we are considering applications for acreage that may become available in the eastern most part of the Barents Sea, close to the Russian sector. Having started with a capital of 100 million NOK, the business has performed very well to generate over 500 million NOK in the last five years, and we will hope to continue with the same kind of returns going forward," he concludes.
Concedo ASA
Service: Exploration