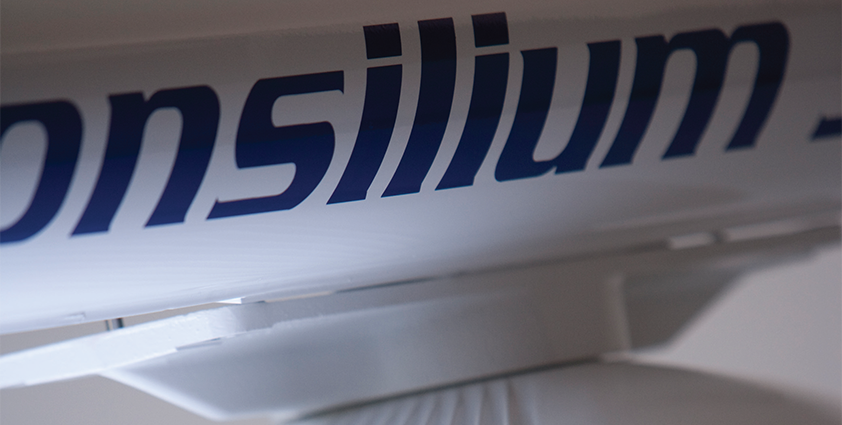 Consilium Marine & Safety
Safe at sea
Since the early 1960s, Sweden based Consilium Marine & Safety (CM&S) has developed into the world's leading provider of fire and gas detection systems, as well as a dominant supplier of navigation and emission monitoring systems to the marine, oil and gas, and transport industry. The guiding principle and predominant philosophy behind the company's operations is to save and protect people, the environment and assets.
Following the contraction of the European ship building industry as production moved to Asia, the Consilium Marine Group (CMG) opened its first foreign office in South Korea in 1984, followed closely by Shanghai in 1986. Today the Group has grown into a network of 30 offices across 20 countries through its various subsidiaries. This active presence in all geographical markets is driven by not only the need, but also often the mandatory requirement, for marine safety solutions onboard all vessels.
In particular, CM&S enjoys a dominant position in the cruise and passenger ship industry with a market share of approximately 75 per cent. The need within the market for customised and integrated system packages that meet operator's specific and individual requirements is one that is shared with the oil and gas industry.
Nowhere is this better demonstrated than by the launch of CM&S' new Oil Spill Detection Radar system earlier this year, which has heralded a major development in the industry, in line with the activities of the European Maritime Safety Agency (EMSA). Sven Länsberg, marketing manager of CM&S elaborates: "A few years ago the EMSA established a network of stand-by oil spill response vessels, which is designed to support the EU Member States' pollution response mechanisms in a costeffective way. The network covers five regions – the Baltic Sea, the North Sea, the Atlantic Coast and Channel, the Mediterranean Sea, and the Black Sea.
As a well-reputed solution provider, CM&S has since been approached by the EMSA project management team with the request of developing a suitable, customised version of its navigation systems programme based around its Selux radar as the hub. The key feature of the Oil Spill Detection Radar is the ability to integrate a complete oil spill detection function into CM&S' standard type approved IMO/Solas navigational radar.
Following successful tests together with the Norwegian Coastal Administration and the Norwegian Clean Seas Association for Operative Companies (NOFO), the resulting system has been well received and is currently installed and operated onboard the 'Icebreaker Kontio', which is the contracted vessel for the Baltic Sea region. "The application's main purpose is for a commonly less known problem of small spills and slicks, as opposed to major disasters," highlights Sven. "To date it has received a positive response from the industry and feedback far beyond our expectations. Many of our potential customers for the Oil Spill Detection Radar system are actually coastguards and other organisations that are not traditionally major clients for the company. As such this may open up a new business area for CM&S to expand into."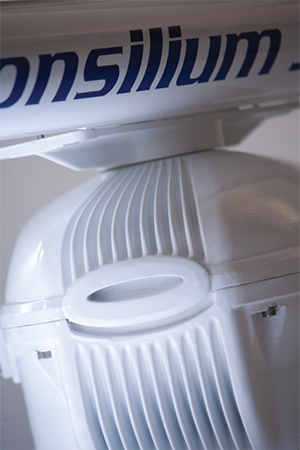 In another recent development, CMG announced a high-level global co-operation agreement with Orange Business Services for maritime satellite solutions. This collaboration combines over 40 years of satellite and maritime experience from Orange Business Services with CMG's leading position in safety and navigations solutions. As such, CMG will be marketing Orange Business Services' marine VSAT communication systems, including those specially designed for maritime communications, across its office network.
As a business that deals in safety products, CM&S is committed to furthering the principles of safety at sea, particularly as technology continues to rapidly advance. "In the last 15 years the development of ship safety equipment has been rapid, yet at the moment safety systems are unfortunately not obliged to meet specific requirements regarding testing and maintenance. Often the crew don't have the time, knowledge, or experience to keep up with these technologically sophisticated developments, and so the systems are often found to have deteriorated.
"As such, CM&S is lobbying the IMO in advocating the implementation of a mandatory annual performance test (APT) for ship safety systems as is obligatory for a great deal of navigation equipment, such as radio systems, voyage data recorders, and automatic identification systems," elaborates Sven.
Another issue that has been gaining greater presence over recent years is environmental and sustainability concerns, which in turn are becoming more closely linked to safety. CM&S already provides a range of monitoring and control solutions that can keep track of leakage and emissions, including inert gas, oil mist, engine and scrubber exhausts. As pressure on conventional energy sources increases, along with increasing environmental conscientiousness, more and more vessels are converting to alternative fuel supplies such as LNG.
"Our long and consistent history of development means that CM&S is more than ready to meet all new demands, not least through our long collaboration with the LNG carrier industry. This has given the business an upper hand in terms of having already developed and approved most of the system applications required for this new market. As producers of fire and gas systems, navigation equipment, and now ship-to-shore communications, we are one of the few operators in the market honouring no less than four chapters in the SOLAS regulations, which makes us a one-stop-shop for all kinds of safety related marine equipment," concludes Sven
Consilium Marine & Safety
Products: Overall safety systems