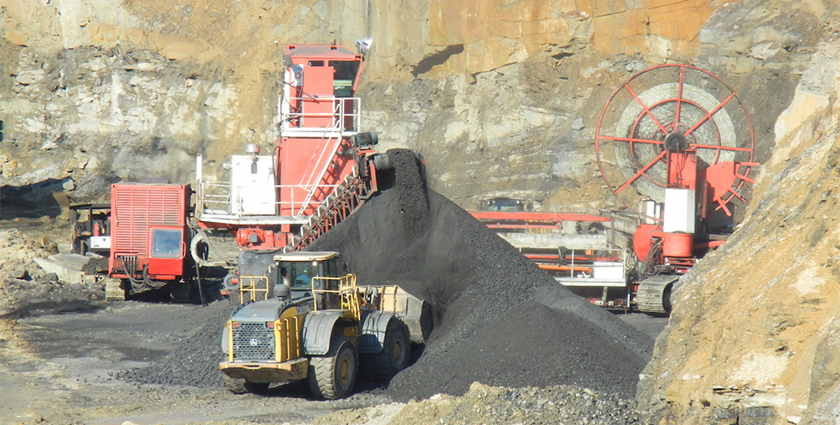 Contour Highwall Mining looks for new opportunities to help coal mining operations worldwide.
The energy market in the United States has been in a state of flux for the last few years as the federal government has attempted to focus on alternatives to traditional fuels like coal. For companies that serve the coal mining industry like West Virginia-based Contour Highwall Mining, the current climate has made it necessary to seek new opportunities outside of the United States. CEO Dave Bundy says that although the company sees a few signs that the coal industry is starting to recover from the downturn of the last several years, Contour Highwall Mining isn't betting everything on the domestic market.
Bundy started out in the auger mining business in 1985, serving the coal industry in Pennsylvania for many years before branching out into West Virginia, Virginia, Alabama and Kentucky. In 2000, Bundy formed Contour Highwall Mining to provide highwall mining services to coal mining companies. Since then, the company has bolstered its services by acquiring a total of 10 highwall mining companies, providing Contour Highwall Mining with extensive capabilities and an extensive footprint in the coal mining industry. "We're basically a support for highwall mining, with the addition of our rebuild shop," Bundy says.
Contour Highwall Mining has been able to weather the storms currently affecting the coal industry so far thanks to its stellar track record and proprietary technology, according to Bundy. Nevertheless, the company is preparing for the future by looking at international markets. Bundy says the company hopes the expansion will open up new opportunities and drive its continued success in the future.
Unique Advantages
Although in the past Contour Highwall Mining competed against many large-scale mining operators, the downturn the coal mining industry has taken in recent years has hurt the larger operators the most. As a result, Contour Highwall Mining finds itself competing against mostly smaller companies. "What we're seeing now is a resurgence of small companies picking up the slack," Bundy says.
With the highwall mining market more crowded than ever, Contour Highwall Mining counts on its strong safety record and reputation to elevate it above its competition. Bundy says that first and foremost, the company offers a track record in safety that is virtually unmatched in the industry. Bundy notes that Contour Highwall Mining has been recognized for safety almost every year since its inception in 2000. "Contour, fortunately, has a very good track record in safety," he says.
The company's strong safety record is due to the personnel Contour Highwall Mining has, Bundy says. He points to the company's people as one of its strongest advantages. "Contour has some of the highest-qualified personnel," he says.
Among the company's highly qualified people are technicians and engineers who have experience working for mining OEMs. A few years ago, Contour Highwall Mining made the decision to enter into the manufacturing side of the mining industry, and since that time one of Bundy's companies has been awarded patents for some of its designs. Bundy says this proprietary technology provides the company with another substantial advantage over its competitors.
For example, one of the company's proprietary technologies is a cable-assisted retrieval system (C.A.R.S.) in case of equipment becoming entrapped or uncoupled underground. Unlike other retrieval systems, the system developed by Highwall Mining Innovations does not require personnel to go underground. "Contour also has a device to retrieve broken cutter chains that occasionally happen underground, and our retrieval systems for that requires no one to go underground, either," Bundy says.
Looking Overseas
Right now, Bundy says, Contour Highwall Mining is seeing the coal mining market start to creep upward again, with many mining companies looking to resume operations that had been suspended during the downturn. However, he notes, many of the qualified personnel who worked within the industry have moved into other industries like construction.
To create new opportunities for itself, Contour Highwall Mining is looking to break into the international market. Bundy says the company recently partnered with a company in Singapore to provide highwall mining services to companies in Indonesia. Bundy says the company's expertise and technology make it unique in the Asian market, where much of the technology the company has at its disposal isn't widespread yet. The company expects to begin operating in Indonesia in 2017, and from there Bundy says he hopes to move into India and China as well. "What we're anticipating is the emergence of Highwall Mining in the international market," he says.
www.contourmining.com
Headquarters: Summersville, W.V.
Employees: 20
Specialty: Highwall mining / Highwall miner rebuilds