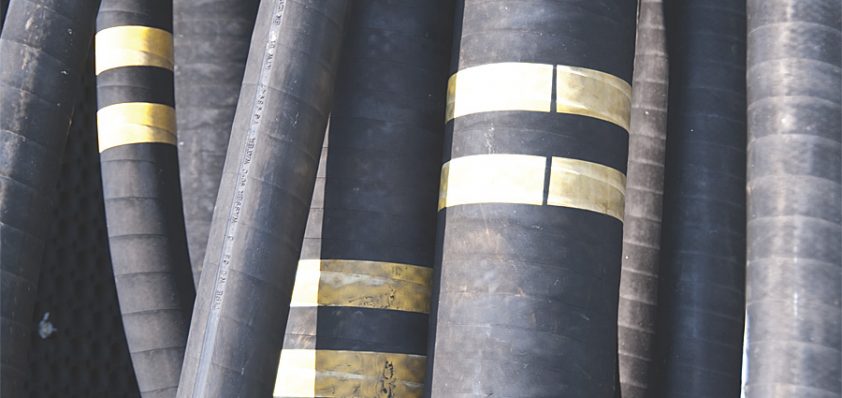 The critical link
Cortland Fibron is a subsidiary of the Cortland Group that specialises in the design and manufacture of cables, umbilicals and associated terminations for the offshore oil and gas industry.
Having worked with a number of major operators within the industry supplying products for various subsea applications, it is now expanding its reach within the ROV sector.
The Cortland Group was acquired by Actuant, a major $1.5 billion US conglomerate, in September 2008, and has manufacturing facilities in the US, UK and Norway, and sales offices in Houston, Aberdeen and Singapore, with a workforce of approximately 300 people. Cortland designs and manufactures a range of products including synthetic ropes and slings, cables and umbilicals.
Cortland Fibron managing director Neil McAdam explains how being part of both the Cortland Group and parent Actuant, benefits Cortland Fibron's own activities: "We have a unique range of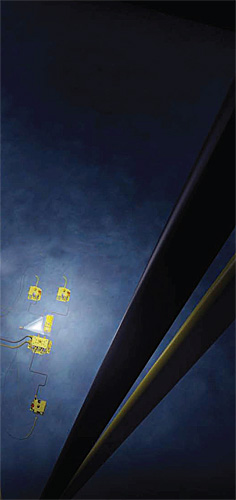 products unrivalled by our competitors. This variety of product allows us access to some very diverse and project-specific requirements where we have a comprehensive full product spread to offer. It also means that we have geographic advantages, with four manufacturing facilities; two in the US, and one each in the UK and Norway. The Norwegian facility, Selantic, based in Bergen, is the most recently acquired, offering a unique package of offshore lifting slings and integrated hardware used on many of the current offshore developments in the North Sea, West Africa and Brazil. We also have sales offices in Aberdeen, Houston and Singapore. In addition, we have the assistance of our sister companies, Enerpac and Hydratight, which gives us an even greater geographical penetration and spread."
With this wide geographic presence, Cortland has supplied cables, umbilicals and ropes to major clients including; CGG Veritas, Subsea 7, Technip, Weatherford, Cameron, FMC, SMD and Expro, to name a few. Though its products are used in many different subsea and deep-water applications, Cortland Fibron is currently looking towards the ROV market to expand its product portfolio.
Neil discusses the steps Cortland Fibron has taken so far: "In our UK facility, we have installed new laying-up and armouring machinery that has very long length ROV umbilical capability, and which is targeted for the existing and ultra-deep water applications. We use materials that will allow for thin wall insulation and operating temperatures up to 125° centigrade, incorporating very high tensile steel wires for the armour package, resulting in designs that have greater current carrying capability, high break load, and minimal overall diameters. This capability leads to designs with reduced copper content, minimised core and umbilical diameter, and lighter weight steel armour packages. This achieves designs that are smaller and lighter, with higher operating temperatures and working loads, than are currently offered by other suppliers.
"One of the major problems with a winch system for ultra-deep ROV deployment is the containment of a long length umbilical and the resultant heat generated when powered, and the impact this has on the working capability of the umbilical. Our umbilical designs generally allow for smaller winch packages, resulting in reduced project spend and smaller foot print for deck space. To complement this capability, and address the heat generated, Cortland Fibron has invested in a programme to determine the current rating and conductor temperature of armoured ROV umbilicals wound onto winch drums with multiple turns. This was a substantial project and involved the commissioning of the ERA (recognised world experts in the calculation of electrical umbilical current ratings and who have had major involvement in producing the national and international standards for current ratings of electrical umbilicals) to produce a mathematical programme to determine the current ratings, which was then backed up by full scale testing of armoured umbilicals on a winch drum. The temperature within the umbilical was monitored using one of the fibre optics, and this model has been successfully used on a number of occasions."
Another feature of the Cortland Fibron armoured umbilical design is the use of very high tensile steel wire with excellent ductility properties including a successful anti-corrosion lubrication system used to protect the armour in its working environment, which is supplied by one of the leading specialist wire manufacturers, Bridon International. The primary advantage of the tailored packages is one of saving space, and reducing overall weight. With high competition for deck area on platforms and vessels, it is important to be able to minimise the footprint of a unit whilst maintaining the necessary durability and capability. Cortland Fibron works closely with clients to pinpoint what their ROV umbilical needs are, and then designs the product to suit these specific requirements.
The offshore industry was one of the hardest hit sectors during the economic recession, with many supply and auxiliary companies such as Cortland Fibron continuing to feel the effects. However, with industry activity picking up through the second half of 2010, the company is beginning to see improvements in its own business and, looking forward to 2011, and expectations to capitalise on this regeneration.
Neil concludes with confidence in the prospects for the future: "We have plans to continue growing our business, in particular within the Middle East and Far East regions. This expansion could take place in a number of different possibilities, whether via increased in-country sales and engineering presence, or by acquisition. The market remains challenging, but the opportunities for growth are considerable."
Cortland Fibron BX
Products: Cables and umbilicals