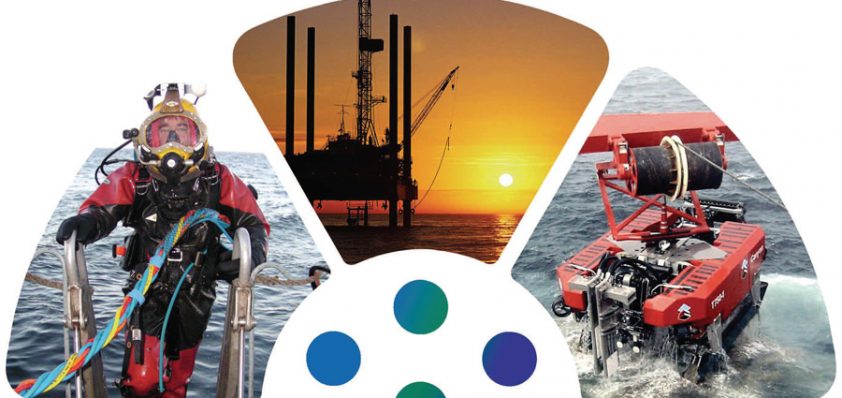 Making the difference
With constant rising demands and higher prices, the search for new oil and gas resources is taking the industry into more difficult environments and presenting significant technical challenges.
One of the most challenging and new frontiers of energy can be explained in one word – deepwater. This is categorised as developments in water depths more than 2000 feet deep, with ultra deepwater as depths over 7000 feet.
Commenting on this market, Neil McAdam, managing director at Cortland Fibron BX Ltd (CFBX) explains: "According to current forecasts by oil and gas researchers, deepwater production will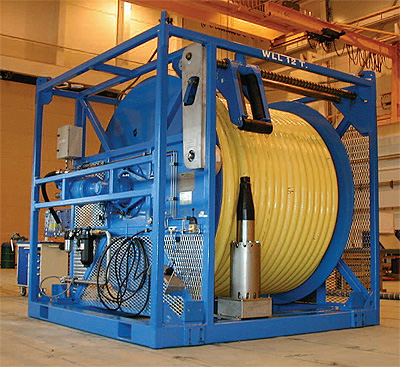 leap from the current ten per cent to 25 per cent of total offshore production in the next five years. It will also comprise 30 per cent of the global expenditure on oil and gas exploration and production by 2010. As a key umbilical supplier CFBX is keeping apace with new technologies required for the extreme environmental conditions experienced in ultra deep water.
"CFBX has built up a vast knowledge and experience gained from many years of design and production of a diverse but often linked product range," Neil continues. "This includes, Geophysical Survey Towed cables and hose cable bundles, Remotely Operated Vehicle (ROV) main lift armoured and fibre reinforced cables and tethers, commercial diving air and saturation diving umbilicals and military cables and submarine rescue umbilicals."
Neil elaborates: "Since 2000 when Fibron BX became part of The Cortland Companies a substantial investment program has been instigated including relocating to new facilities located at Hoddesdon, Hertfordshire, in the UK."
Sam Bull, group VP of the Cortland companies expands: "Production of deepwater intervention umbilicals is seen as our highest growth potential. Recent awarded contracts have fully justified The Cortland Companies investments in CFBX over the last few years even when market conditions were not as favourable as they are today.
Revenues from this product type have more than quadrupled in the last year.
"There is a lot of R&D being invested into technologies to enable the complete remote subsea oil field," Sam continues. "Many other associated technologies are going to be required to enable offshore operators to remotely carry out routine maintenance and repairs. This includes the development of ultra deepwater ROV and other tools all of which are going to need longer lighter and smaller cables to carry the electrical power and signals and other services needed at the sub-sea platform.
"With increasing length of cables for many deepwater applications we wanted to differentiate ourselves from the main players so we looked at a number of key areas," he continues. "One was the service to customers in terms of delivery time, traceability and quality of products. We also looked at offering different engineering solutions rather than just defaulting to copying the well established, tried and proven options. We always take a very selective look at the products and applications on offer and how they are being used and think of ways we could make overall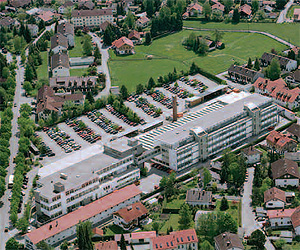 operations more efficient."
Currently in the marine market size and weight of cables are very critical issues, so CFBX has come up with technologies and partnerships that have enabled it to offer its client base products that are a little bit different. Neil McAdam states: "CFBX has built technologies around the basic requirements to ensure products are lighter and smaller to benefit ends users when going deeper and deeper.
Working in partnership with Bridon International, the renowned wire rope manufacturer, we can offer high tensile compact O.D. wire armoured cable products.
"To minimise cable OD we've also created new technologies such as High Alternating Voltage, Low Electrical Stress (HAVLES), which is undergoing continual development," says Neil. "For sub-sea tethers where lowest weight is the driver, and particularly for cables pulled behind remotely operated vehicles, CFBX has developed a specially blended low density sheathing material (LDSM)," he continues. "This offers improved buoyancy, and this combines well with the HAVLES development when higher voltages are required with smaller insulated conductors, thus keeping weight to a minimum."
CFBX has seen its business triple in revenues over the last four years. Sam explains: "Our success story is due partly to an upsurge in the market, much of it in deepwater, but also from the returns of good investments in plant machinery and people, and our company philosophy of linking technical and manufacturing expertise.
"This has been achieved by nurturing close partnerships which allows us to offer a diversity of attributes including, flexibility, responsiveness, competitiveness and a wide range of integrated products. This means we can ultimately offer our customer base cost effective umbilical cable solutions to a high quality of finish and in timescales as expected. We believe that all this offers significant value to the oil and gas industry," Sam concludes.
Cortland Fibron BX Ltd
www.cortlandfibron.co.uk