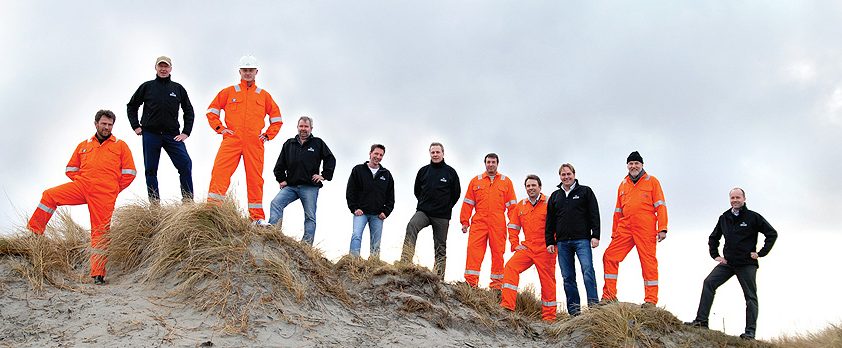 A strong position
COSL Drilling Europe AS is a subsidiary of China Oilfield Services Limited, Beijing, China.
Qi Meisheng, acting president of the company outlines its background: "Originally founded in May 2005, the company has experienced a number of changes in its short history. It was acquired by Awilco offshore ASA in 2007 when the organisation bought 100 per cent of the shares, in turn China Oilfield Services purchased the shares in 2008 and was listed on the Oslo stock exchange in October. The company is now based in Stavanger, Norway having moved into new office facilities earlier this year. We own two accommodation units – COSLRigmar and COSLReval – which both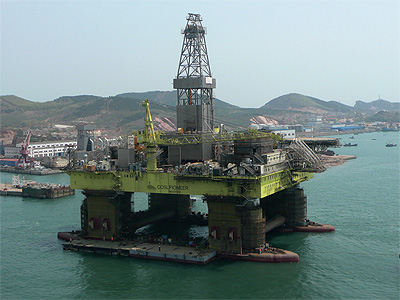 operate on the Norwegian continental shelf (NCS) on long-term contracts for ConocoPhillips. We also own three semi-submersible drilling rigs that are under construction at Yantai Raffles Shipyard, in Yantai, Dalian and Penglai, in China. We provide exploration, exploitation and increased oil recovery operations in offshore regions anywhere in the world that clients require our services."
Semi Submersible Rigs
The semi-submersible part of the company was registered in May 2005 when it was known as Offshore Rig Services, with a vision to build and  operate fit-for-purpose semi-submersible drilling rigs for drilling in mid water up to depths of 750 metres. In September 2005, the company awarded a contract for drilling equipment and systems, as well as a drilling package to National Oilwell Varco. This was followed in November 2005, when Offshore Rig Services awarded a construction contract to Yantai Raffles Shipyard, China. Major subcontractors are Siemens, Wärtsilä, Kongsberg Maritime, Global Maritime and Det norske veritas (DNV).
The COSLPioneer currently operates a firm contract with BP Norge AS for drilling on the Skarv field for an estimated period of three years with a two-year option, until the projected delivery of the unit in 2010. The Pioneer is specifically designed for operation in the harsh North Sea conditions and is maintained by an eight line mooring system or dynamic position mode that is aided by six fixed pitch, variable speed thrusters. In addition, the rig has comprehensive drilling systems and subsea equipment onboard to make it suitable for a plethora of uses.
The COSLInnovator and COSLPromoter both have firm contracts with StatoilHydro for the Troll Production Licence. The fixed contract period for each of these rigs is eight years with an eight year option. Start-up for  these contracts is scheduled up until 2010 and 2011 respectively. COSL's target is to deliver world-class performance to its customers, continuously aiming to maximise shareholders value, improving its business processes, and maintaining a high HSE&Q standard.
Accommodation units
COSLRigmar is the only jack-up accommodation unit accepted and capable of working on the Norwegian continental shelf. With an emphasis on efficiency, comfort and safety the unit has a 326-bed capacity. Having been converted from drilling mode to accommodation mode in 1991, COSLRigmar only operates in the North Sea and in 2004 underwent an extensive refurbishment program – it is now one of the most modern facilities in the industry. Not only equipped with amenities for comfort, the unit is fitted out with hospital, office, life saving and storage facilities with excellent motion characteristics for stability during rough seas. Similarly the COSLReval has a 326-bed capacity and underwent a thorough upgrade, meeting the Aker H-3 advanced design. Complying with all regulations, COSLReval is fitted with a twelve-point chain mooring system to enable bridge connection with a fixed installation in extreme weather conditions. Both accommodation rigs house the same characteristics but with varying layouts, giving clients a choice of preference.
COSL's philosophy is based on its dedicated, committed and innovative corporate culture. Together with its experienced staff, the company endeavours to attain remarkable achievements through its continuous efforts, operating under the motto that it can 'always do better'. In the future it will identify its current weaknesses and strive for improvement. Amidst intense market competition, the company is committed to seeking sustainable development, while maintaining its leading market position. Adhering to an ethos of high quality provision is central to COSL's operations, the company's policy covers four core areas including safety first with a focus on prevention; people-orientation, valuing the life of staff and colleagues; sustaining a strong reputation where quality is at the foundation and a focus on nature, protecting and cherishing the surrounding environment.
Indeed throughout all of its offshore manoeuvres COSL's experienced staff are expected to help the company reach its QHSE targets through advanced training and their understanding of the industry at hand. These targets include meeting the demands, expectations and applicable laws and codes of its clients and related parties through the products and services it provides, persistently assessing performance to ensure the implementation of such an aim. At the beginning of every year, each individual department lays down targets and execution schemes that are specific to the circumstances in which they are working, taking into account the limitations and conditions of their situation while striving for better execution.
Despite the economic situation COSL Drilling Europe is going from strength to strength. Its superior accommodation units, semi submersible rigs and new builds are of the best in the industry. Being able to send its products and facilities anywhere in the world is hugely beneficial to operations while its knowledgeable staff are able to offer expertise while meeting stringent quality targets.
COSL Drilling Europe
Services: Semi-submersible rigs and accommodation units