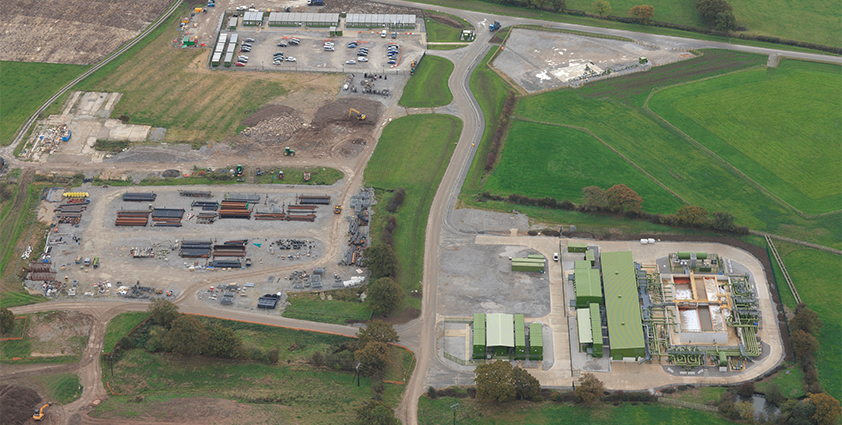 Process of growth
Costain Energy & Process operates as part of the Costain group, a leading UK company with a portfolio of construction/engineering solutions for a range of different industries.
Based in Manchester, the Energy & Process division comprises ten per cent of the Group's turnover and its operations are split across three areas – hydrocarbons and chemicals, power and nuclear process. It offers comprehensive services across the hydrocarbon value chain from concept and front-end design through to construction and plant enhancements.
Within the hydrocarbons and chemicals stream, Costain Energy & Process is involved with Nitrogen rejection units, underground gas storage plants and international engineering services. More recently within this sector, it has also been involved with floating LNG projects, where it applies its cryogenic gas processing expertise to help meet its clients' demands for safe, reliable offshore small scale LNG production
Sales and marketing director of Costain Energy & Process, Phil Emsley, elaborates upon the factors that enable his company to stand out amongst its competitors in the market: "We place the emphasis on concept and front-end work, but with the construction experience of EPC projects, which enables constructability and maintainability to be hardwired into our original designs. This short span of control between our front-end consultancy services and our construction capability enables quick capture and turnaround of lessons learned. Our stable workforce also enables this experience to be retained within the business and used in similar applications.
"A relatively small and close knit management team gives us the rapid response and flexibility that our customers need in terms of agreeing contract forms that ensure value can be driven into the project at all stages," says Phil.
"Our size has tended to result in our occupying a niche space in the market that few other companies operate in. The EPC contracts we work with range from 50 to 100 million pounds in value and this is generally too small for the larger multinationals but too large for the smaller companies to handle. At the front-end of our business we are engaged in concept studies that may only be £10k, but which often lead to further work being commissioned to develop those innovative ideas generated at the early stage.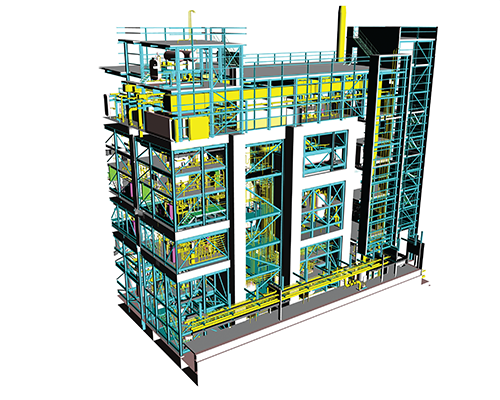 "The economic downturn has affected all contractors large and small and Costain is no exception, but our mixed portfolio of blue chip customers, differing forms of contract and diverse energy mix has enabled us to continue growing despite the market conditions."
Infrastructure investment in the UK's nuclear re-processing capacity has resulted in Costain being awarded the country's largest ongoing nuclear project at Sellafield, Evaporator D, where site construction has commenced.
Despite being located in the North West of England, Costain has a global reach through the application of its technology and its own IP generated over many years and predominantly in cryogenic gas processing.
The ongoing search for additional energy resources has yielded gas discoveries, which several years ago would have been declared uneconomic due to their remote location, size and high level of inerts. Costain's expertise in Nitrogen rejection has enabled these fields to be developed. Costain's floating LNG solution will also allow the development of stranded offshore gas fields. At the other end of the supply chain its pre-eminence in the UK underground gas storage market will allow its customers to create a hedge against price fluctuations and availability effectively 'locking in the molecule' for rapid response to seasonal or daily energy demands.
"Many of our customers have activity at many points along the energy value chain and we are positioning ourselves to support them at every step," says Phil. "Our presence in front-end consulting, as well as our delivery and after market activity means we are well placed to offer through life engagement "
Costain Energy & Process also has strong ties to the United Arab Emirate of Abu Dhabi, where it has had a presence in the market for more than 35 years. Phil explains: "We were one of the original companies into this market and a significant amount of the Emirate's infrastructure exists thanks to our involvement in the marketplace throughout the 1970s and 1980s. The work we conduct there today is purely within the hydrocarbons and chemicals sector, and we are very active on Das Island, where we have approximately 1300 people employed to carry out modification and maintenance work. We see Abu Dhabi as a significant engine for growth within the company as we leverage our skill set to execute concept and FEED studies locally as well entering the market for small to medium sized EPC projects."
With a business that is divided between so many sectors that are expected to see a rise in activity in the coming years, Phil maintains a very positive stance when discussing the future. He concludes: "I expect us to be penetrating some new markets within the next five years, as there is a huge amount of headroom for growth. Costain Energy & Process will continue to expand its geographic footprint, whilst also becoming more involved in delivering the infrastructure improvements required within the UK's energy sector to provide future security of supply."
Costain Energy & Process
Services: Gas processing, nitrogen rejection and LNG solutions