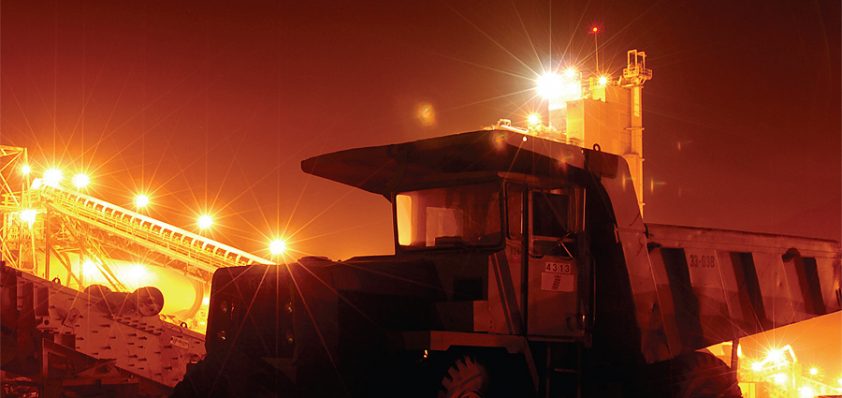 Transfer of the century
Covrad Heat Transfer celebrates its 125th anniversary in business this year and has gained a reputation for first-class heat transfer solutions.
The company has a long-standing history of developing and providing a range of innovative heat transfer solutions. Based in Canley, Coventry, Covrad originally began as a supplier to the burgeoning UK automotive industry and now focuses on offering products and services for three sectors: power generation, rail traction and off highway/commercial vehicles. Having proven its expertise in these areas, the organisation is looking to expand its horizons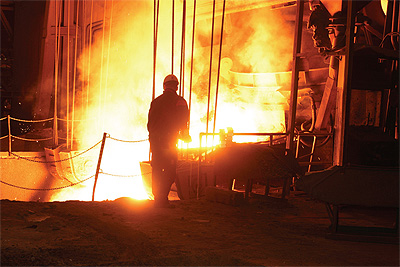 once again, and is planning a venture into the oil and gas industry.
Its state-of-the-art facility covers some 29,000 square metres and forms the working epicenter for approximately 240 highly skilled employees. It houses a whole host of equipment, including sheet metal and machine shops that are capable of producing a range of complete radiators, charge air coolers and cooler groups. Furthermore, its product portfolio includes fin and tube surfaces that satisfy a number of cooling requirements and environments, while its vacuum brazing equipment is one of the most modern and efficient units operating in the UK, providing aluminium coolers for water, air and oil applications. This supply of heat transfer products demands a high level of technical support and, as such, Covrad's sales application engineers are available to discuss key issues with clients, offering advice to ensure that optimum performance and cost effective solutions are achieved.
It is this considerable experience and no short amount of expertise that has enabled the business to offer its cooling equipment to a wide range of markets across the world. In fact, Covrad presently provides solutions, while designing and manufacturing equipment, to the following markets: truck and bus, off-highway, compressors, power generation, rail traction, marine, land based power stations, and now the oil and gas sector. With the equipment used in locations and industries around the globe, the offerings and capabilities of the organisation's goods are hugely diverse.
This global reach is largely made possible by the company's dedicated R&D team, which is comprised of qualified engineers, all of whom boast a substantial amount of experience in the field of heat transfer technology. Working closely with key clients, they are charged with developing new working methods to optimise efficiency and performance, a task that requires numerous hours of theoretical work, followed by considerable testing to ensure the product suits the specific application. It is a department that relies on its equipment and, as such, the company's facilities incorporate a large plenum chamber that is used for thermal testing of copper and aluminium cores. It is at this point that a complete product will then be tested mechanically through the utilisation of Covrad's vibration and shock load facilities. Additionally, it also offers solid modeling and finite element analysis, complimented by the latest computational fluid dynamics software, thus ensuring total client confidence in the reliability of the end product.
With the ambition of developing a much stronger market share supplying high quality, cost effective cooling solutions for offshore applications, Covrad has just delivered a cooling package to Lindenberg – Anlagen GmbH, located in Rosrath, Germany, to cool a MTU 20V 4000 P63 engine with a continuous power rating of 2240KW. The radiator was designed especially to suit the offshore conditions it will encounter on board a vessel operating in the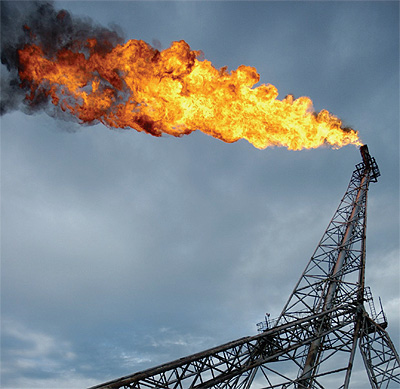 Skarv and Idun oil and gas fields located in the Norweigian Sea. The design included fully solder-dipped cooling elements, hot dipped galvanised steelwork, and an epoxy paint finish to customer's requirements, ex non-sparking motors.
Such assurance to clients is further enhanced by the well-regarded spares and aftermarket department at Covrad. It is a division that has steadily expanded over the years, in line with the vast manufacturing capability for which the company has become synonymous. Its ability to refer and identify thousands of original equipment radiators, heat exchangers and related spare parts is a significant one, which countless industry leaders have used. These include Caterpillar, Perkins, JCB, Mitsubishi, Rolls Royce, Terex and Volvo, amongst many others.
Given the quality of Covrad's product portfolio, and indeed the suitability of its equipment, it is perhaps surprising that the company has not made inroads to the oil and gas industry before. It is a company that lends itself well to a sector that places significant importance on heat exchange.
The company also has a well-regarded sister business, Hallco 1516 Ltd., trading as Serck Heat Transfer, located in Birmingham. Serck Heat Transfer produces shell and tube exchangers and charge air coolers – all of which provide cooling solutions for heat exchange applications widely used in the rail traction, marine and industrial markets, with the oil and gas sector likely to follow. By using a precision bored shell and close tolerance machined tube stack design, Serck provides a number of sectors with highly efficient solutions for liquid cooling.
There are many more excellent examples, specifically; bolted construction, cast tank
cooling packages, water charged air coolers, compressor coolers, remote cooling kits, plate and bar equipment, vacuum brazed heat sinks, air charge cooling machinery and oil coolers.
It is an impressive, highly technical collection of products and machinery that have been finely honed by the company's knowledgeable staff to carry out the most complex of tasks. Furthermore, a reputation for reliability and performance has seen Covrad become a trusted supplier to companies in a vast number of industry sectors in its 125-year history. It is a history that suggests that its mission to break into the oil and gas sector will be a successful one.
Covrad Heat Transfer Ltd
Services Heat transfer solutions